Democrats may narrow prescription drug reforms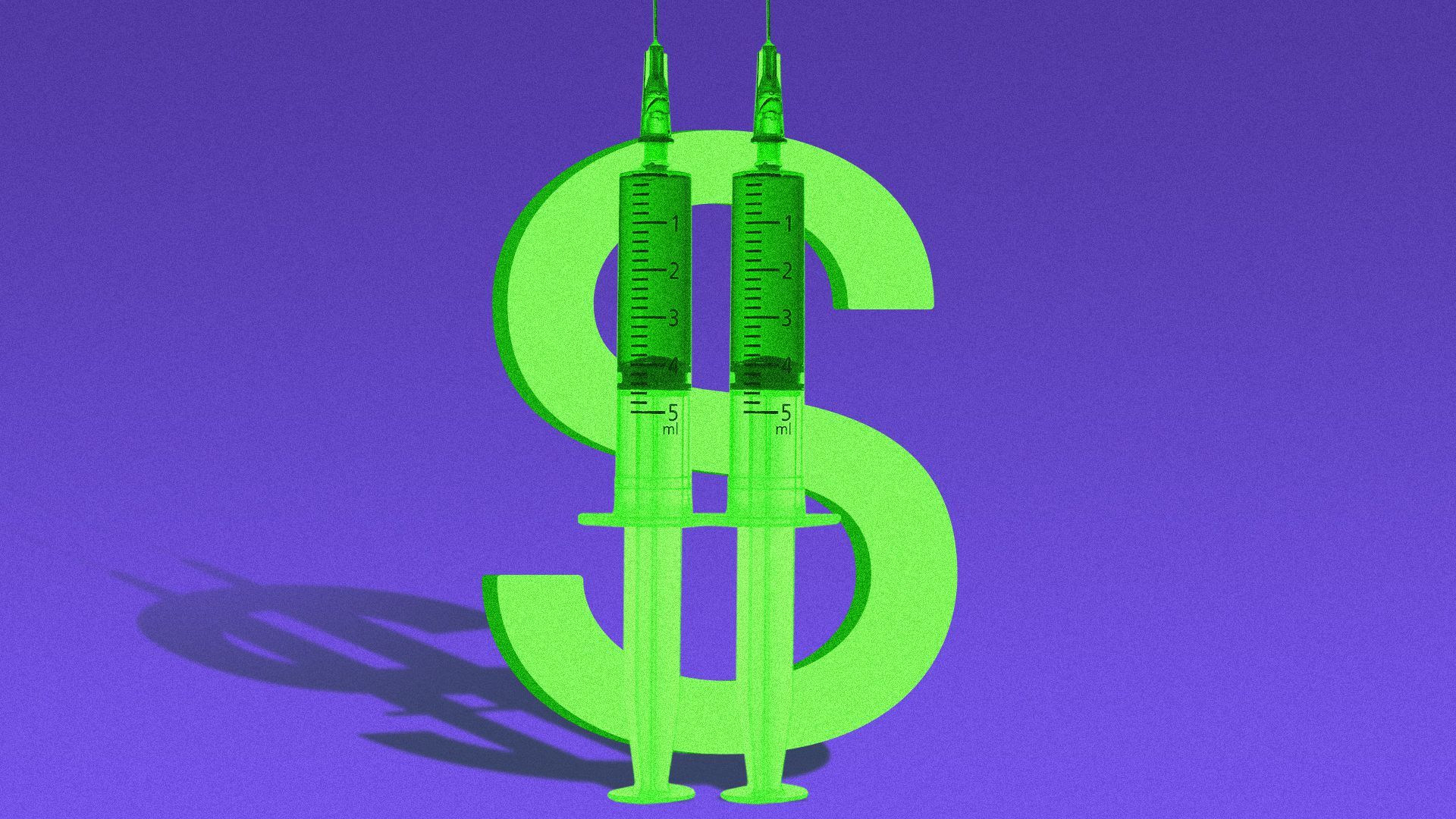 Democrats are trying to revive their efforts to lower prescription drug prices through Medicare negotiation.
State of play: President Biden's framework for Democrats' reconciliation bill notably excluded any major prescription drug price reforms.
Democrats have since been trying to find a compromise that would still allow Medicare to negotiate drug prices, but within parameters that moderates could support.
What's locked in: Sen. Ron Wyden (D-Ore.) told reporters Monday members are "made some real headway over the weekend."
He said Democrats are still considering allowing Medicare to negotiate the prices of drugs in Parts B and D. A bill by moderate House members would have applied negotiations only to Part B.  
Every insulin product covered by Part D would be available at a low cost, and those prices would be negotiated by the government. 
A cap that prevents prices from rising greater than inflation would apply to both Medicare and the commercial market. 
There'd be a cap on what Part D enrollees pay out-of-pocket for drugs, likely $2,000. There'd also be a monthly out-of-pocket cap.
But, but, but: The party is still hashing out which drugs would be eligible for negotiation, Wyden said.
One emerging idea is to only allow Medicare to negotiate the prices of drugs that are no longer protected from competition by the exclusivity period given to them when they first come to market.
That exclusivity period lasts for five years for small-molecule drugs and 12 years for biologics.
Go deeper