Overtime Elite has arrived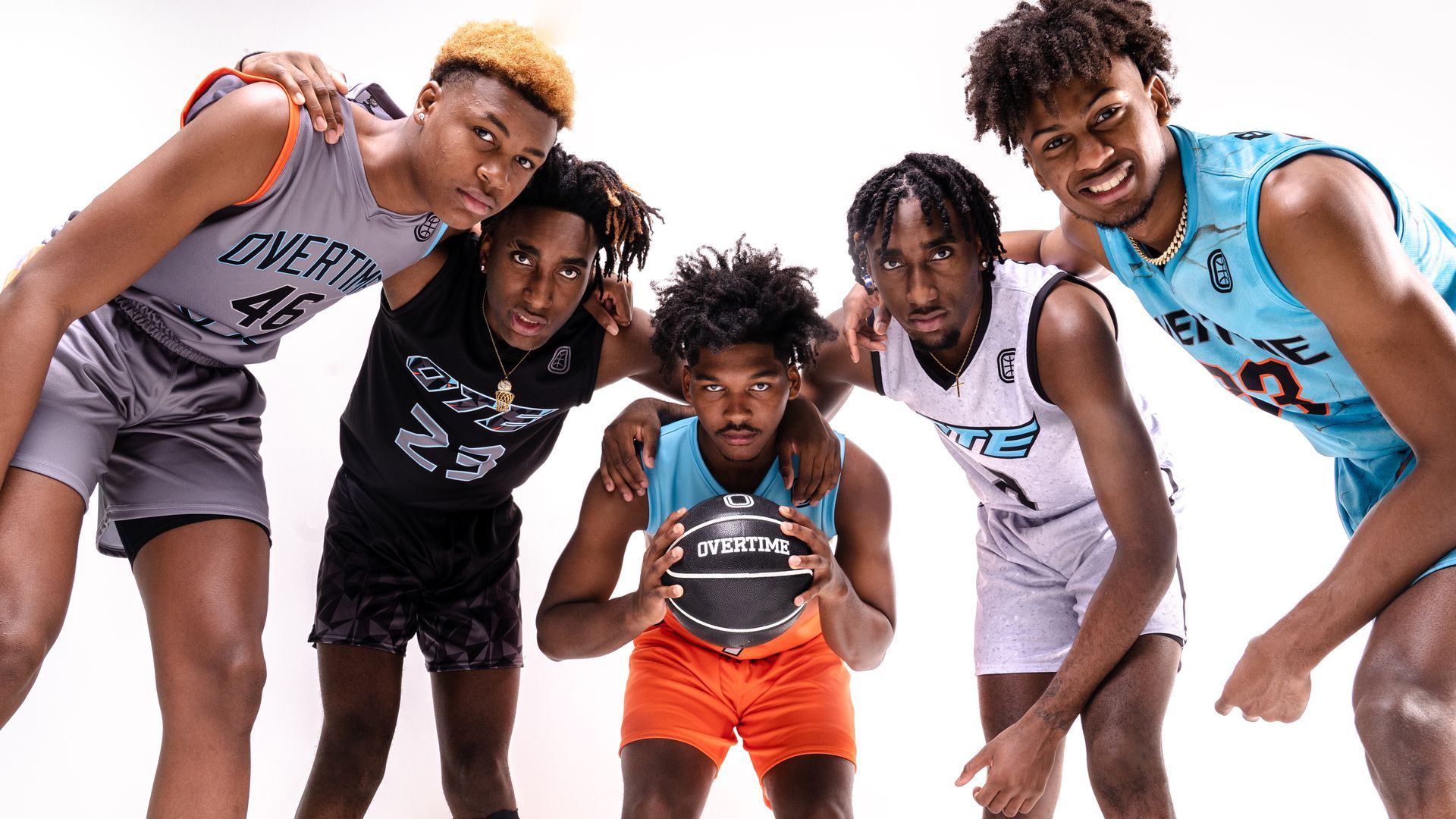 Overtime Elite (OTE), the startup basketball league paying elite prospects six-figures to ditch high school and skip college, launched this weekend.
How it works: OTE, founded by sports media brand Overtime, has recruited 24 teenagers, ages 16 to 18, to join the league, where they'll be paid at least $100,000 per season, plus health insurance and equity stakes.
Players: OTE's roster includes seven five-star prep players, four top international prospects, and one projected 2022 NBA lottery pick in Jean Montero of the Dominican Republic. Players are split into three teams of eight, each with their own coach.
Coaches: Dave Leitao (former college coach), Ryan Gomes (NBA veteran) and Tim Fanning (former EuroLeague coach) are coaches, and Kevin Ollie (former UConn coach) oversees everything as head coach and director of player development.
Format: The season consists of games against outside competition (win = one point) and games against each other (win = two points). Teams can also earn points by winning "takeover" challenges like dunk contests and three-point shootouts.
Location: Players will live, learn, train and play in Atlanta, with most of the action taking place at OTE's brand new 103,000-square-foot facility in the Atlantic Station neighborhood.
Education: OTE athletes will spend four hours a day in class, where they'll take the required courses to receive a high school diploma.
The backdrop: OTE arrives amid a time of intense change, with some teenagers signing NIL deals, others skipping college, and many playing for high schools that, well, aren't really high schools.
Mikey Williams, a 17-year-old with more Instagram followers than most NBA players (3.3 million), just signed a historic deal with Puma. He was in Atlanta this weekend, where he led Vertical Academy (Charlotte) against OTE's best.
Vertical Academy was founded by Williams' father, isn't affiliated with a state, and will play 25 games in 19 states this season. Hoops academies like Vertical are all the rage; even Kanye West has one.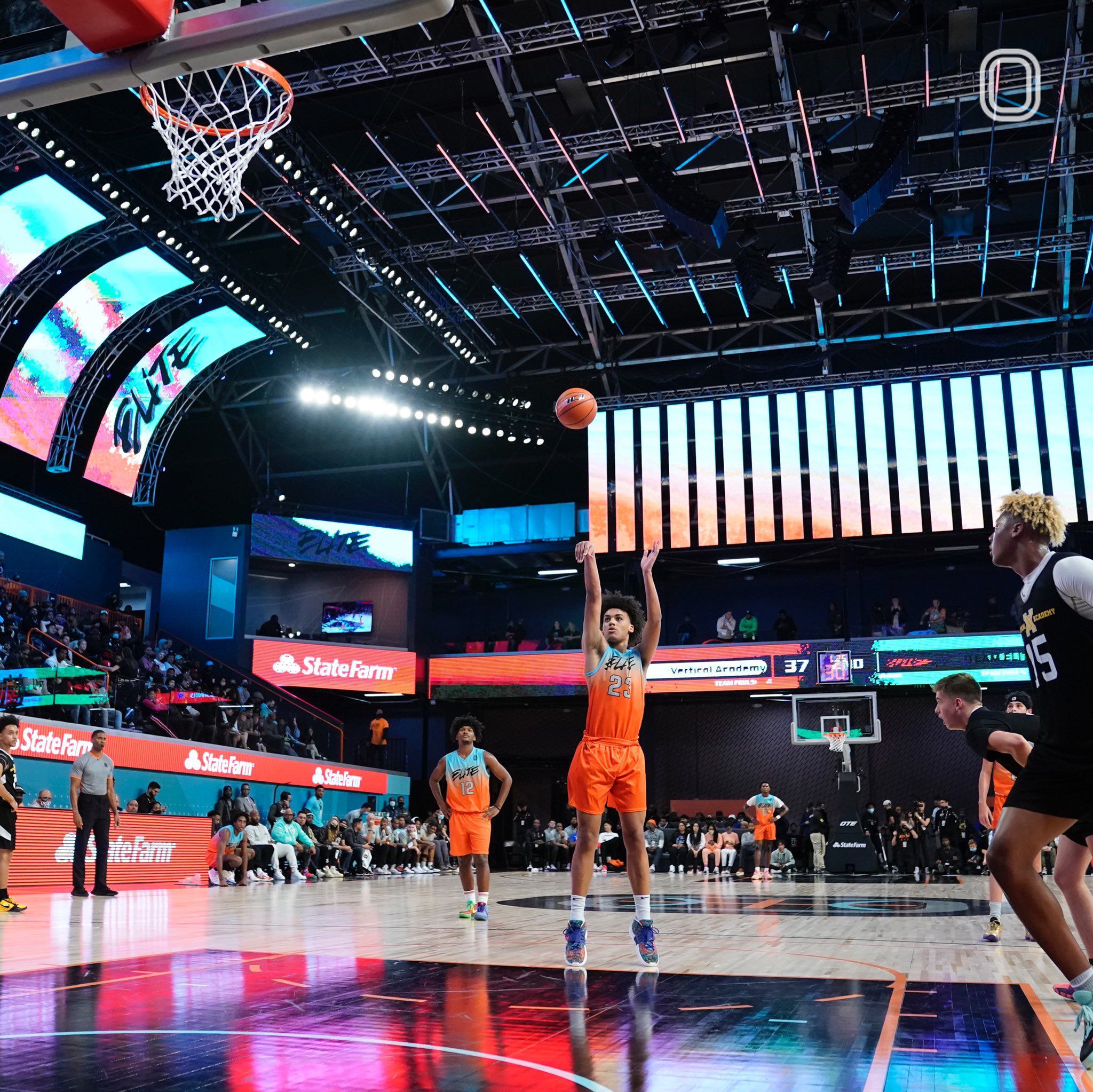 Between the lines: Overtime, backed by big-name investors like Jeff Bezos and Drake, has built an audience of mostly Gen Z and millennial sports fans who want to follow teenagers on their path to the pros.
After years spent filming prep stars like Zion Williamson in their high school gyms, Overtime now controls the end-to-end experience — from basketball, to production, to distribution.
The mainstream media may not cover OTE games, but the company is banking on the fact that its target audience isn't watching ESPN anyway — they're following Overtime.
The big picture: The journey to the NBA for elite prospects is transforming before our eyes...
Traditional path: Four years of high school and at least one year of college, where players gain exposure on TV and maybe have their March Madness moment — all while on scholarship (and now with NIL opportunities).
OTE path: 2–3 years of high school followed by OTE, where players gain exposure on social media and maybe have their viral moment — all while being paid (and also having NIL opportunities).
Plus ... There's also the G League route (see: Jalen Green), the abroad route (see: LaMelo Ball), and we could see the return of the "straight from high school to the NBA" route if the league eliminates one-and-done.
The bottom line: What a time to be alive — especially if you're a teenage hoops phenom who likes having options.
🎥 Watch: OTE highlights
Go deeper