Biden's Trump-like poll numbers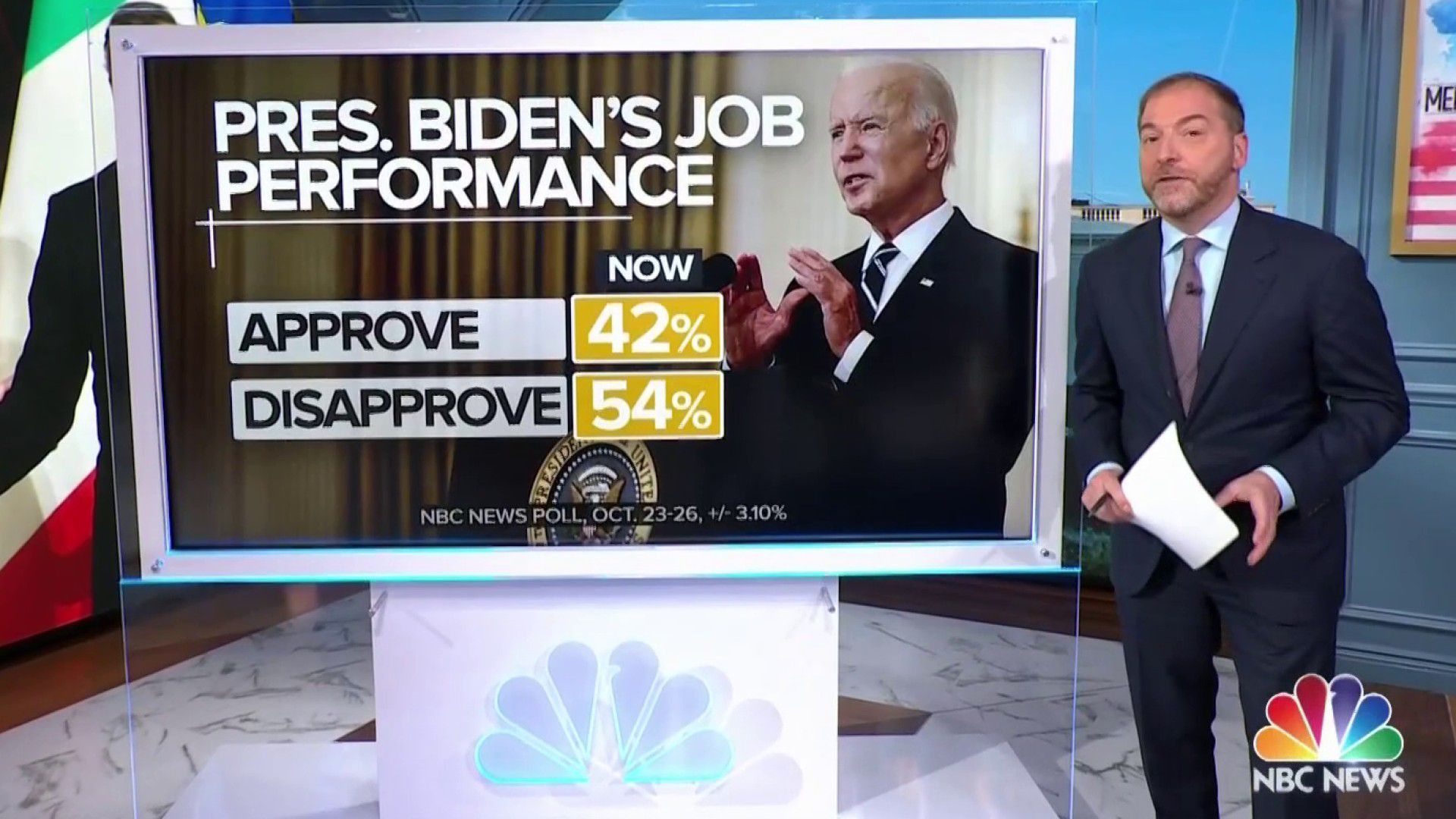 President Biden, nine months into his presidency, is getting a clear verdict in public polls: America sees him similarly to the guy he beat — Donald Trump.
Why it matters: Independents are turning on Biden. Shocking numbers of people see the nation headed in the wrong direction. And people see incompetence and chaos.
By the numbers: An NBC News poll out this morning finds 54% of Americans disapprove of Biden's performance — on the brink of midterms, and as he's trying to close the deal on a historic expansion of government.
71% in the NBC poll — including 70% of independents and even 48% of Democrats — believe the nation is headed in the wrong direction.
The big picture: Gallup says Biden's 42% approval rating is the lowest for any president in October of their first year going back to Dwight Eisenhower in 1953 — except Trump, who was at 37%.
Zoom in: FiveThirtyEight's poll tracker has Biden at 51% disapprove.
Between the lines: Biden faces signs the U.S. is turning against big government — just as he's trying to make government much bigger:
The bottom line: Polls are consistently showing Americans in a downbeat mood about their reality — and their president. Like with Trump, it's only diehard party loyalists who seem into the man in charge.
Go deeper