Takeaways from the Big Oil congressional hearing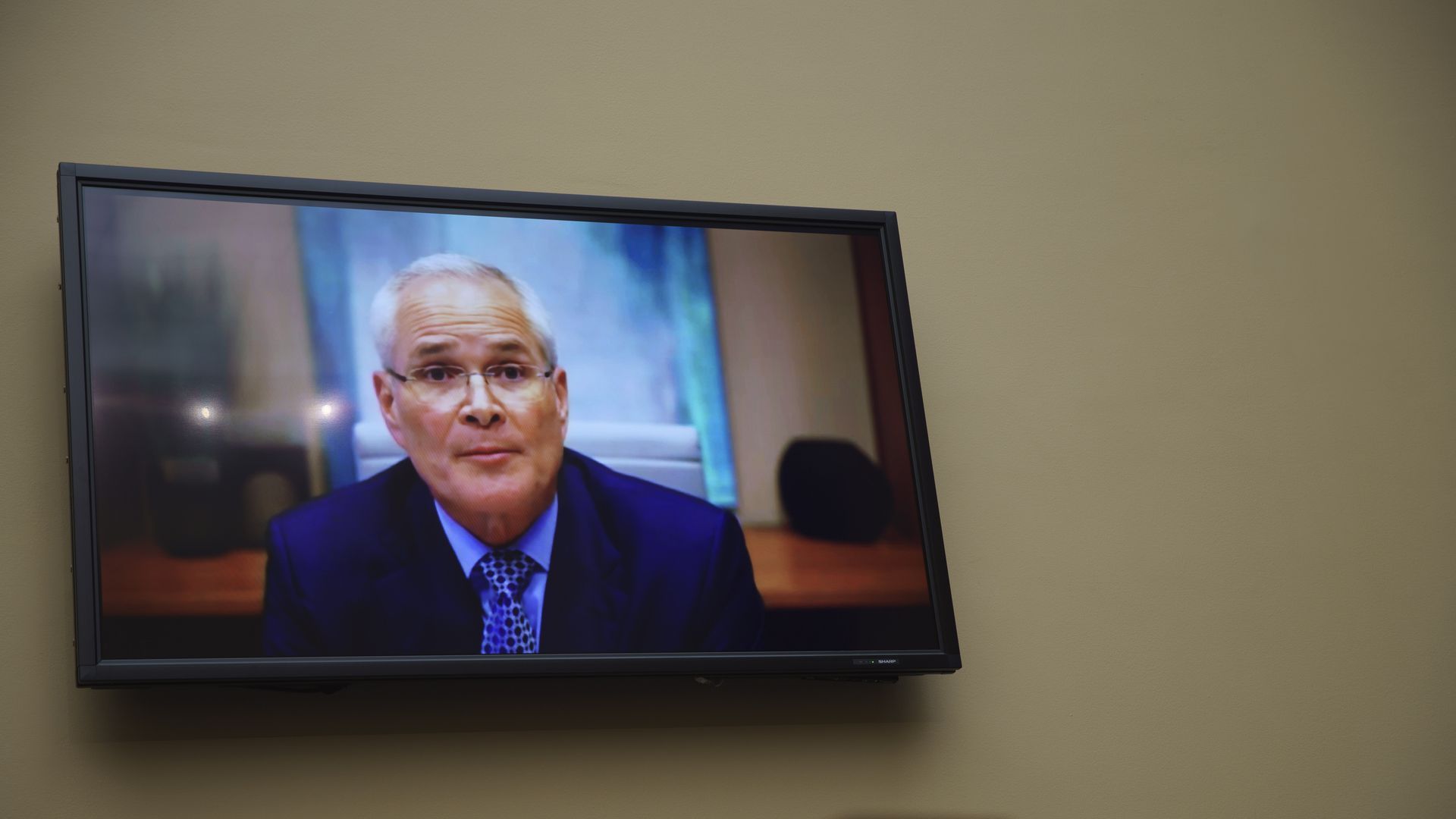 Thursday's six-hour-plus House questioning of Big Oil executives about their history of lobbying and climate change disinformation tactics produced fireworks, but the real impact of the inquiry will take a long time to unspool.
Catch up fast: The House Committee on Oversight and Reform is conducting an investigation into how much the fossil fuel industry knew about the dangers its products pose to the climate, and the funding of groups to mount climate misinformation campaigns.
Our thought bubble: The hearing, featuring the top executives of ExxonMobil, Chevron, BP and Shell, did not score a knockout punch against the oil and gas industry for allegedly misleading the public about climate science, but it produced breadcrumbs for investigators to follow.
To that end, Carolyn B. Maloney (D-N.Y.), the committee chair, announced her intention at the end of the hearing to seek two subpoenas, one that would focus on companies' funding of outside groups and knowledge of their activities.
The other would take aim at executives' past statements and awareness of climate science research.
What they're saying: Asked why the subpoenas are needed when documents are already in the public domain from state and local lawsuits and investigative reporting, Ro Khanna (D-Calif.), who chairs the subcommittee on the environment, told Axios they were prompted by the categorical nature of CEO responses during the hearing.
"The claim that they have never said anything wrong or that was inconsistent with the science at the time... is such a strong claim that it will be very hard to defend," Khanna said Thursday night, referring to a claim from ExxonMobil CEO Darren Woods.
CEOs refused to pledge to stop lobbying against legislation that would reduce emissions.
None was willing to say that they would stop funding trade groups like the American Petroleum Institute that lobby against greenhouse emissions reductions, or tell such organizations to stop running ads.
"They missed an opportunity to look like they were part of the solution [to climate change]," Khanna told Axios.
Democrats and Republicans sparred over the First Amendment, with Rep. Jamie Raskin (D-Md.), a former constitutional law professor, asking each executive if they agreed with legal rulings that fraudulent speech is not protected under the First Amendment. (Each demurred.)
ExxonMobil's Woods was so definitive in his denials of wrongdoing that it's possible that out of the four who testified, he and his company will be most closely scrutinized in the next stage of the inquiry.
For example, Woods said: "I don't believe companies should lie. And I would tell you that we do not do that."
He also said a 1997 statement casting doubt on human-caused climate change by Exxon's then-chief executive was "entirely consistent" with the science at the time.
However, a United Nations climate panel's report two years earlier had concluded the world is warming and human emissions are the main cause.
Go deeper: Top Dem says Big Oil put Earth on "brink" of catastrophe
Go deeper