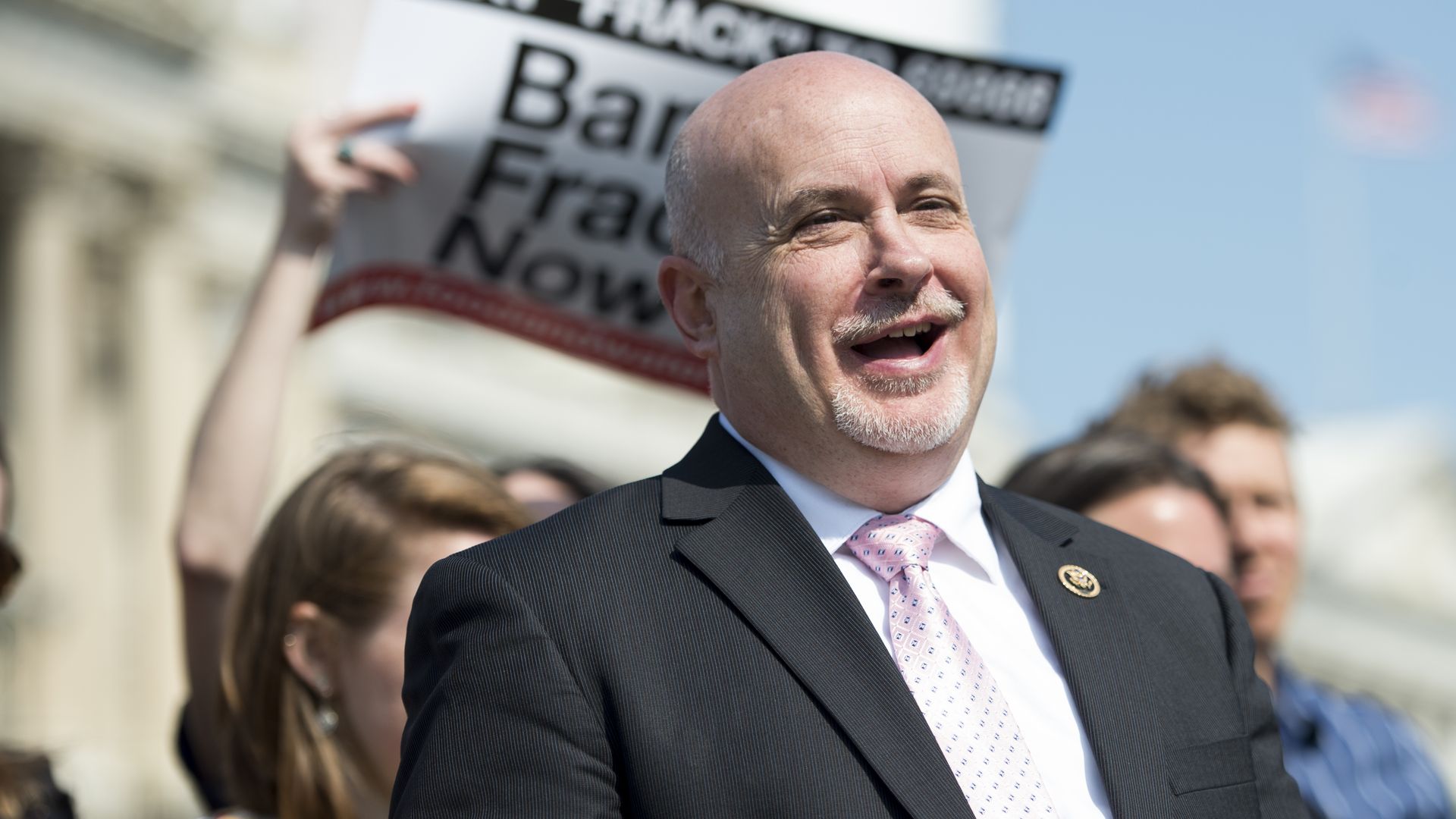 House progressives say they're willing to stop holding the bipartisan infrastructure bill hostage based on a presidential promise.
Why it matters: A key sticking point for progressives supporting the $1.2 trillion bipartisan infrastructure bill was their requirement the Senate first pass the nearly $2 trillion social safety net expansion they favor. Now, they say senators only have to promise they'll do so before they support the BIF.
A lingering condition: the House has to hold its votes on both bills the same day.
Driving the news: Rep. Mark Pocan (D-Wis.) told Axios 30 members of the Progressive Caucus executive board were reassured by President Biden's pledge that all 50 Democratic senators will pass the social spending bill.
"I trust the president. He was emphatic when we met with him that he's not going to do anything to jeopardize, you know, his word, because then we won't be able to get anything else done," Pocan said.
Rep. Pramila Jayapal (D-Wash.), the caucus chair, said she has "dozens" of members on board with the agreement.
"We have backed off the position that we need to have a Senate vote based on my conversations with the president," Jayapal told reporters Wednesday. "I would take his assurances that all 50 senators are on board and aren't going to undermine the deal."
She also said it doesn't matter whether the social spending package is voted on before or after the infrastructure bill — as long as the House votes on both on the same day.
Driving the news: Support from the vast majority of House progressives is needed without dozens of Republican votes in that chamber.
House Republican leaders are urging their members not to give them.
Some moderates inclined to do so feel burned progressives blocked a vote on the infrastructure bill until they got their assurances on the social spending package.
What they're saying: Rep. Jamaal Bowman (D-N.Y.) echoed the sentiment.
"There is some mistrust when it comes to the Senate," he said. If Biden gives his word, "then I'll trust the president."
House Majority Leader Steny Hoyer (D-Md.) acknowledged the progressive demand.
"I think it's gonna be necessary for the president to look them in the eye and say, 'I believe, having talked [Sen. Joe] Manchin, having talked to [Sen. Kyrsten] Sinema, that if this framework is passed, they will pass it in the Senate," Hoyer told CNN's Manu Raju.
But, but, but: Not all progressives are satisfied with just words.
"We've had frameworks for the last six months tossed around and we haven't had a vote, so I don't think a framework is enough," Rep. Alexandria Ocasio-Cortez (D-N.Y.) told reporters. "What we need is text."
Be smart: House Speaker Nancy Pelosi called on the House Rules Committee to hold a hearing Thursday focused on the social spending package legislation — another sign of progress in the complicated and intertwined negotiations.
A remaining hurdle is securing a physical text of the Senate version of the social spending plan.
"What I need is text, some text," before the Rules Committee hearing, said Rep. Jim McGovern (D-Mass.), the committee's chairman.
Go deeper