NYC firefighters union urges members to defy mayor's vaccine mandate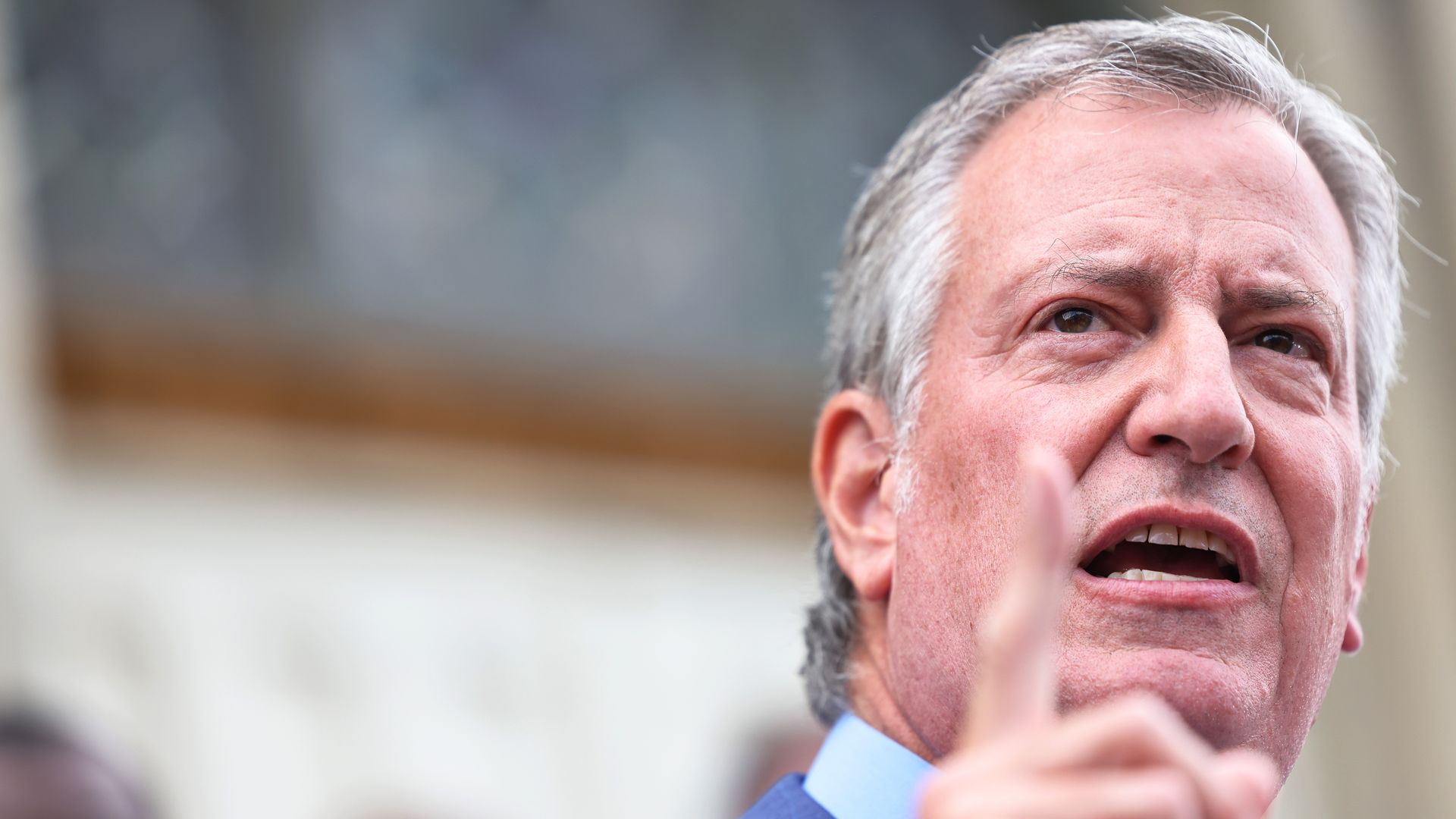 The president of New York City's firefighters' union told reporters Wednesday that he's advised unvaccinated members to ignore Mayor Bill de Blasio's COVID-19 vaccine mandate for city workers, per Reuters.
Why it matters: Under De Blasio's order that's due to take effect Friday, unvaccinated city employees would be placed on unpaid leave. But Uniformed Firefighters Association head Andrew Ansbro said he told members that "if they choose to remain unvaccinated, they must still report for duty," according to Reuters.
"If they are told they cannot work, it will be the department and city of New York that sends them home. And it will be the department and the city of New York that has failed to protect the citizens of New York," Ansbro added.
His comments came shortly after a New York judge declined to block the city's municipal workers vaccine mandate, denying a police union's request for a temporary restraining order, AP reports.
Of note: The city's fire department is preparing to have 20% of its fire companies closed and 20% fewer ambulances on the road due to workers' refusal to get vaccinated, AP notes.
NYC firefighters felt "insulted" by De Blasio's mandate because they had risked their own health to serve during the COVID-19 pandemic, Ansbro said.
What they're saying: Fire Commissioner Daniel Nigro said in an emailed statement that the department "must manage the unfortunate fact that a portion of our workforce has refused to comply with a vaccine mandate for all city employees."
"We will use all means at our disposal, including mandatory overtime, mutual aid from other EMS [Emergency Medical Services] providers, and significant changes to the schedules of our members," Nigro added.
"We will ensure the continuity of operations and safety of all those we have sworn oaths to serve."
What to watch: The city's largest police union filed a lawsuit on Monday against the mandate, which requires all city employees to show proof of having had at least one dose by this Friday or face unpaid leave.
A hearing of the Police Benevolent Association of New York's lawsuit is set for Nov. 12.
Editor's note: This article has been updated with comment from Nigro.
Go deeper