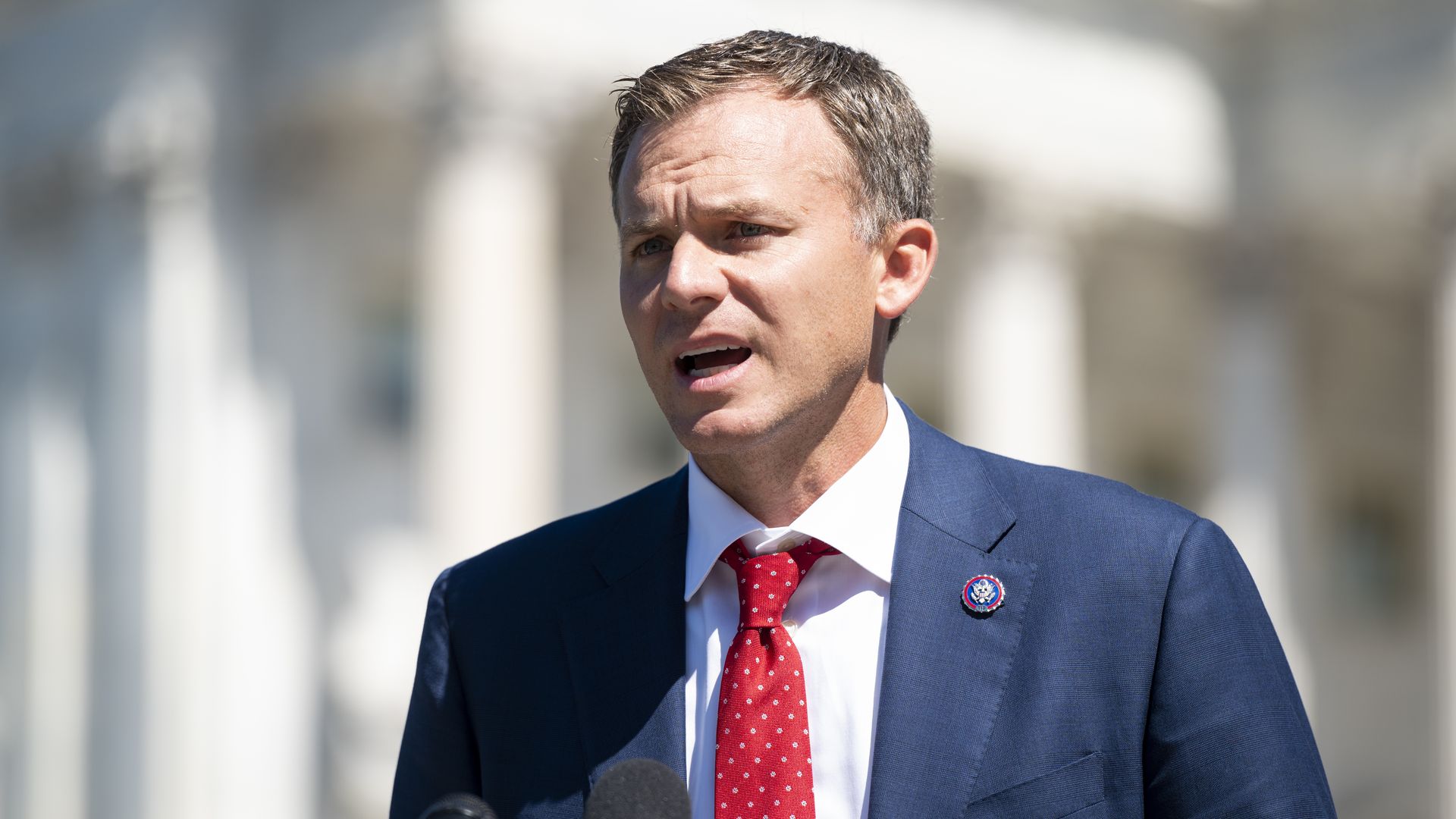 As Democrats haggle over the final details of their nearly $2 trillion social spending bill, Republicans are venting frustration — with key moderates still wavering over whether to back the companion $1.2 trillion bipartisan infrastructure bill.
Why it matters: If progressives don't actually drop their demand to have the social bill passed before they agree to a vote on the infrastructure bill, the $1.2 trillion roads and bridges package remains in limbo without Republicans backfilling support for it.
Sen. Bill Cassidy (R-La.), an architect of the bipartisan bill and a member of the Senate "Group of 10" that engineered it, suggested the delays could hamper future bipartisan initiatives in both chambers.
"At some point, giving your word has to matter," Cassidy told Axios. "If [House] Speaker [Nancy] Pelosi says, 'We're going to have a vote,' and she doesn't do it ... at some point, you think, 'Why ever work with them again?' Making a statement around here has to count for something."
Driving the news: Just a handful of House Republicans have said they plan to vote for the bipartisan bill, which their party's leadership has tried to rally opposition to on the basis it's "inextricably linked" with the social spending package.
Reps. Don Young (R-Alaska), Don Bacon (R-Neb.) and Brian Fitzpatrick (R-Pa.) told Axios they plan to vote for the bill — though the latter two both decried the delays.
Rep. John Katko (R-N.Y.), chair of the moderate Governance Group and a one-time supporter of the bill, said Wednesday he'll "have to see how it goes" when asked if he still plans to vote for it.
Rep. Blake Moore (R-Utah) said it's highly unlikely he'll vote for the bill, telling Axios, "I think there's been irreparable damage done in these negotiations. Republicans haven't been brought into the table at all, and they don't care to have any of our support, so they're not giving us any input."
Moore complained there's been "no outreach" to Katko, despite him being "very sincere about improving this bill."
Rep. Ron Kind (D-Wis.), a moderate who's been trying to get his Republican colleagues to back the bill, said Wednesday his efforts are going "not very well."
What they're saying: "Nobody is saying that this is not worthwhile legislation that deserves to be signed into law. They're just using it as a hostage," said Sen. Lisa Murkowski (R-Alaska), another member of the G10 group that engineered the bipartisan bill.
"That's not the way we should operate."
The other side: "This is a unique circumstance because you have a reconciliation bill. So, they have a unique hand to play to take our bill hostage," said Fitzpatrick, the Pennsylvania Republican who chairs the bipartisan Problem Solvers Caucus. "That's not the norm."
"Of course, we're not happy. It's not an honest way of legislating," Fitzpatrick added, arguing there should have been a House vote immediately after the bill passed the Senate.
Go deeper