Fauci: "I would vaccinate them in a second"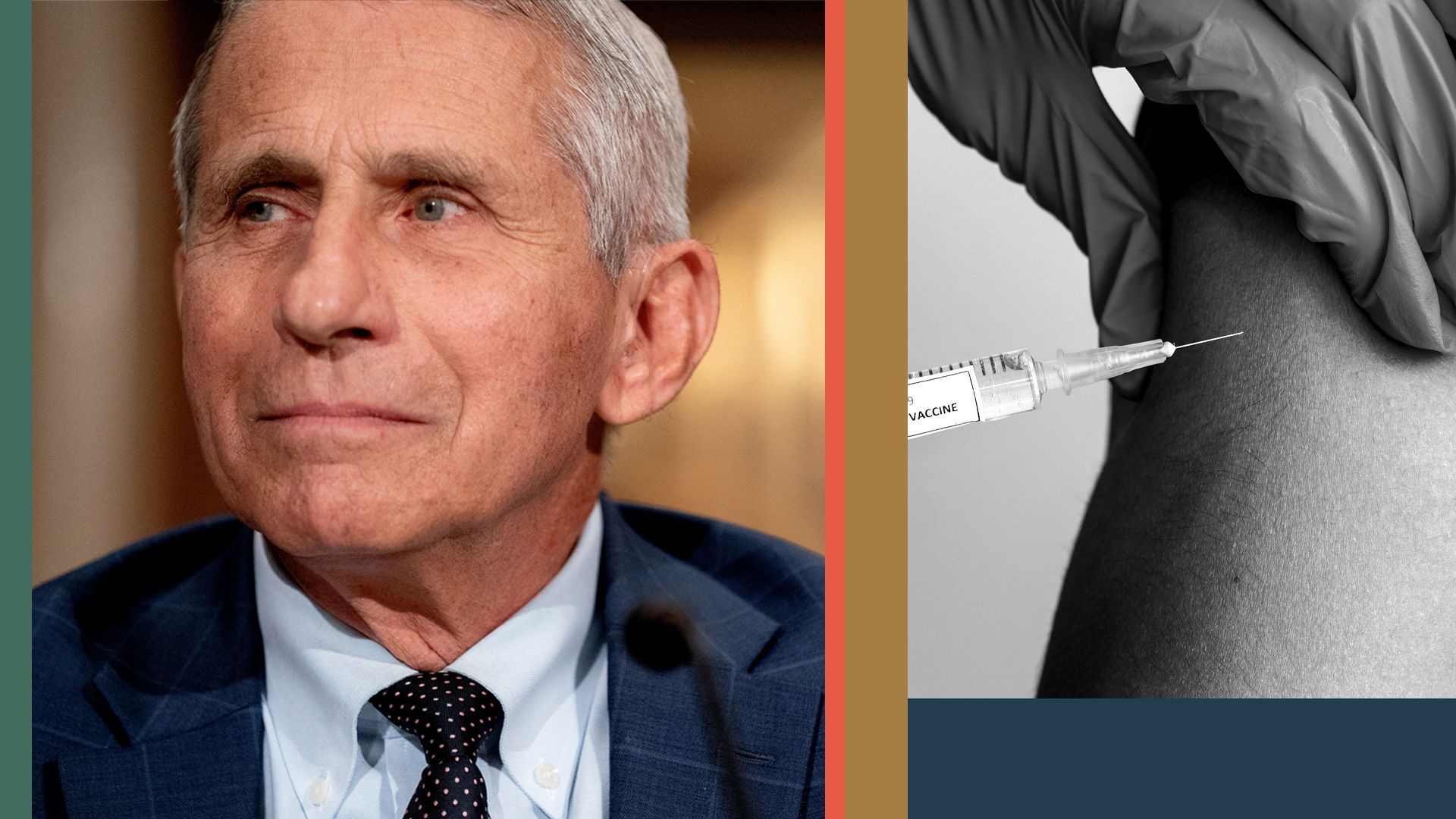 NIAID director Anthony Fauci tells Axios even though the chances of young children getting seriously ill from COVID-19 are small he urges parents to immunize them once a vaccine is authorized.
Driving the news: An FDA expert panel on Tuesday endorsed an emergency use authorization for a lower dose of Pfizer's COVID-19 vaccine for 5 to 11-year-olds, paving the way for another swath of the U.S. population to be vaccinated.
The FDA seems likely to authorize the vaccine, and the CDC's own advisory panel would make its own recommendations and vote on them next week, per NPR.
Moderna also plans to submit its vaccine to the FDA for review soon after announcing its trials showed a strong response in 6 to 11-year-olds.
What he's saying: If Fauci's three adult daughters were that age, he says, "I sure as hell wouldn't want them to get COVID-19. I would vaccinate them in a second."
"Even though the chances of [a child] getting sick and seriously ill are small — why do you want to take a chance of that with your child, when you can essentially protect the child by an intervention that is proven to be both highly effective and very safe?" Fauci asks.
What's next: The government is planning the logistics now to be ready to mobilize if the FDA and CDC authorize the vaccine for younger children, Fauci says.
"I'd like to see the rollout make it as convenient as possible for parents to get their children vaccinated" by having it available at pharmacies, pediatricians, children's hospitals and community centers, he says.
As some parents may "understandably" have questions or reluctance, Fauci says "I would reach out and try to explain to parents ... why their children should be vaccinated."
While statistically rare in children, COVID-19 can cause a serious inflammatory reaction called MIS-C or sometimes long COVID.
The bottom line: Children's vaccinations "would be an important step in the right direction of controlling the COVID-19 outbreak in this country," he says.
Go deeper