Democrats' prescription drug collapse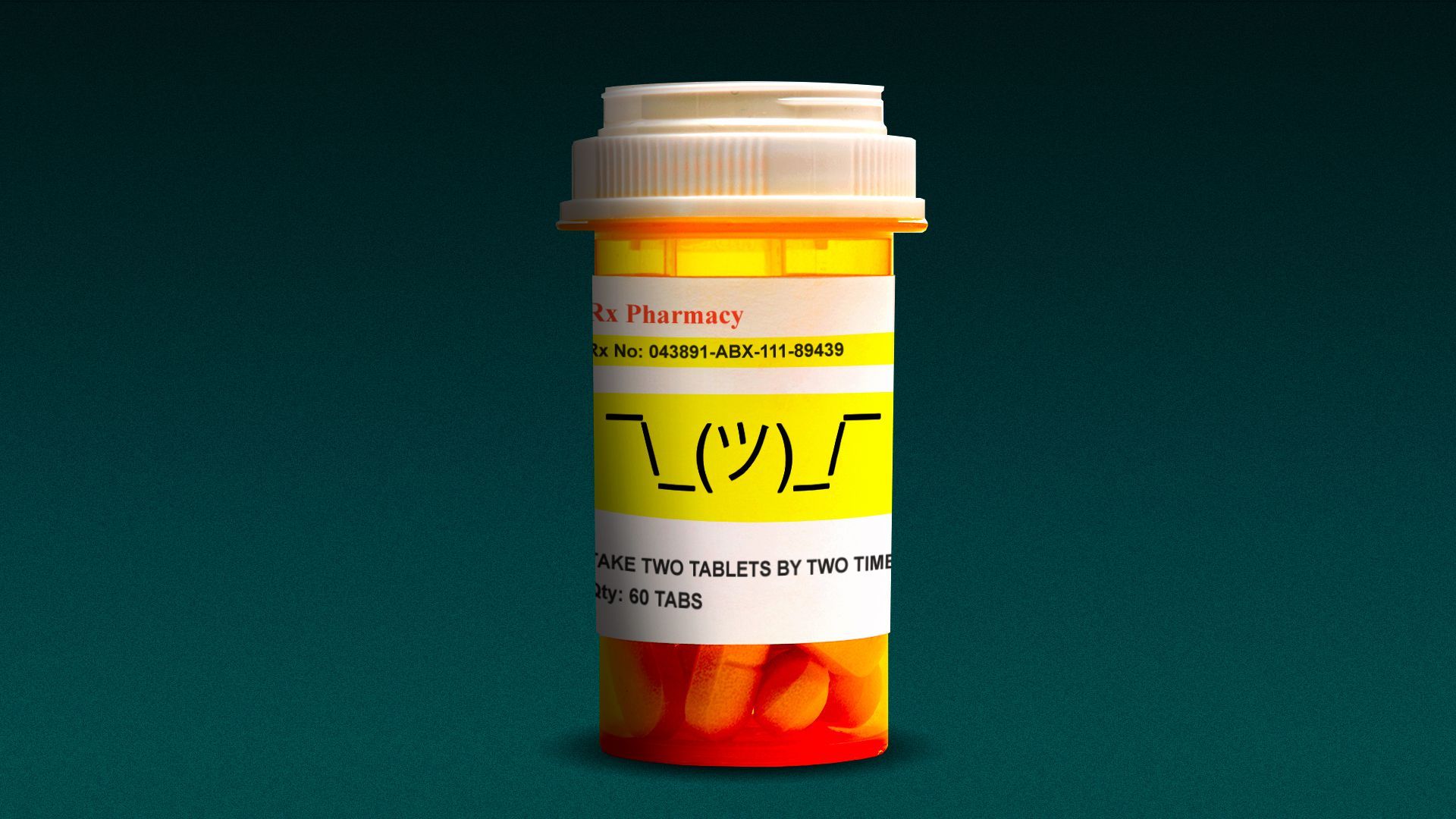 After campaigning on health care one election cycle after another, Democrats have put forward a social policy framework that does nothing to lower prescription drug prices, expands Medicare benefits to only include hearing coverage, and temporarily builds on the Affordable Care Act.
Why it matters: The framework may be the best the party can do with razor-thin vote margins in Congress. But some health care advocates say it's unacceptable — and voters may not be thrilled either.
The big picture: Democrats can certainly claim some health care victories.
The framework would extend the enhanced ACA subsidies that the party enacted earlier this year, although only through 2025. This has been plenty of moderate Democrats' primary health care goal.
The framework also makes ACA subsidies available to people in the Medicaid coverage gap in states that have chosen not to expand, another major priority for many Democrats. This would also last through 2025.
The other side: Progressives have a much tougher pill to swallow. And when it comes to drug prices, nearly the entire party has campaigned on lowering them.
Progressives, championed by Sen. Bernie Sanders, have been pushing for Medicare to cover dental and vision benefits, as well as hearing. And that's a far cry from what they actually want, which is Medicare to be offered to more or all Americans.
Lowering drug costs and expanding Medicare benefits are also very popular with voters — particularly seniors, who vote in large numbers.
What they're saying: "We are outraged that the initial framework does not lower prescription drug prices," said AARP in a statement. "Americans are fed up with promises that have not been kept."
"The president and Democratic leaders are on the record fiercely supporting drug price negotiations and Medicare dental benefits. These are wildly popular benefits that almost all families across this nation want. Unfortunately, this small number of intransigent Democrats, who are schilling for lobbyists and drug companies, are standing in the way," Families USA wrote in a statement.
What we're watching: What's out today is just a framework, and some key Democrats are vowing to keep fighting.
Energy and Commerce Chairman Frank Pallone and Senate Finance Chairman Ron Wyden both told reporters that drug prices are still being discussed.
And plenty of other Democrats, especially those in vulnerable seats, may be very sensitive to the prospect of failing to follow through on the party's commitment.
Go deeper