Democrats' risky health care play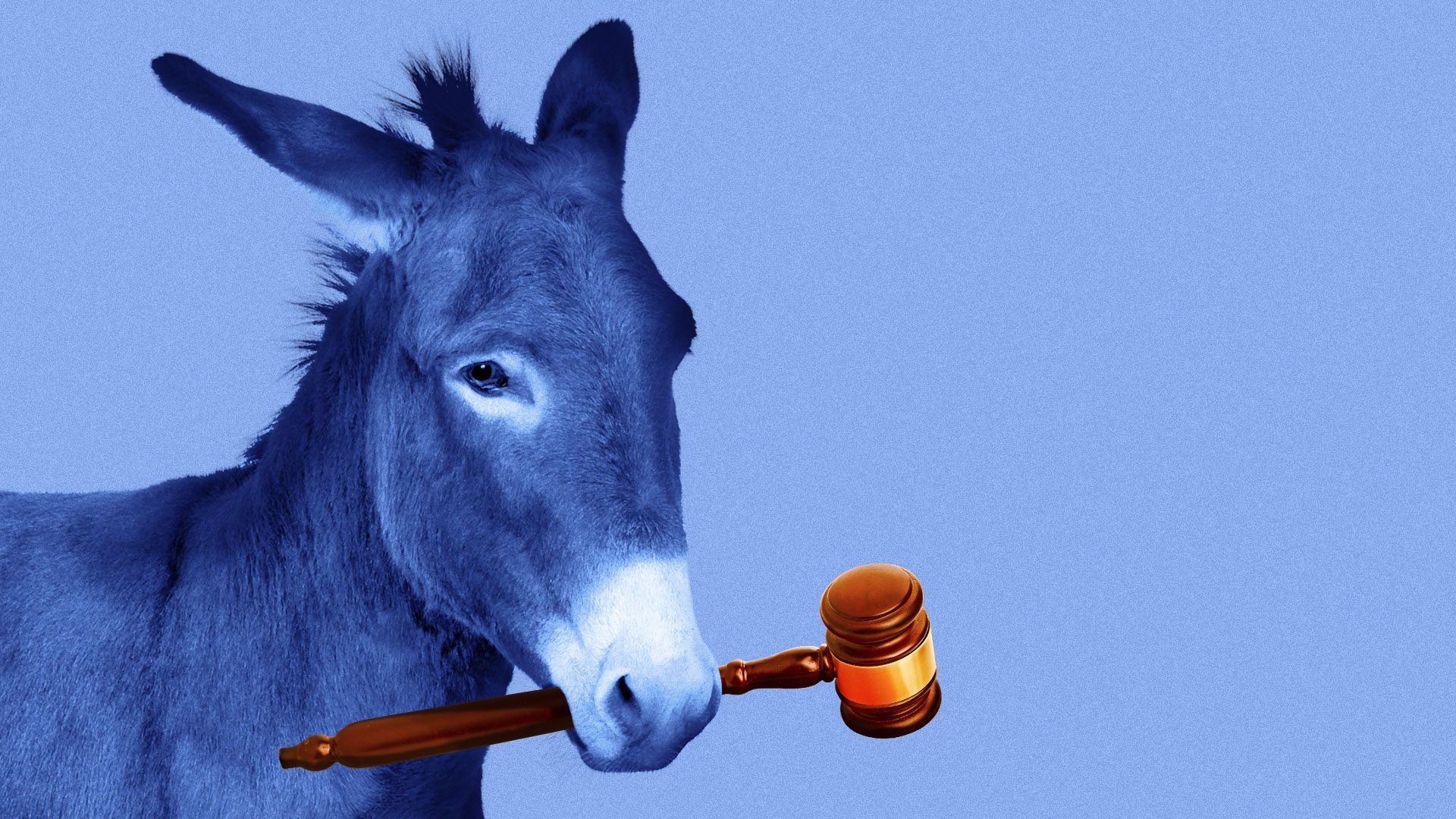 Some Democrats say it's possible that pieces of their social policy agenda end up being enacted or extended for only a year or two, including major Affordable Care Act and Medicaid provisions.
Why it matters: Limited terms may be the only way Democrats can strike a deal within their budget. But the risk is that Republicans will be able to undo these temporary programs if they're able to regain control of Congress through next year's midterms.
There also aren't many policy areas that Republicans are less excited about than the ACA and Medicaid expansion.
What they're saying: Extending programs for only a year or two is a "possibility," Senate Majority Whip Dick Durbin (D-Ill.) told Axios.
Extending enhanced ACA subsidies and closing the Medicaid coverage gap were measures that "we wanted ... to be permanent," said Sen. Ben Cardin D-Md.). "Clearly there's a lot of pressure to get as much in as we can, [which] means shorter periods."
"I think all of the programs are being considered for shorter periods. There are some that are of greater importance to get as long as possible," Cardin added. He said it's also possible that an extension of the child tax credit would also last only a year.
The big picture: Political, budgetary and practical factors are all at play as Democrats try to figure out what's in and what's out of their reconciliation bill.
But one giant consideration when it comes to the health care provisions — particularly the ACA and Medicaid ones — is that Republicans may not feel compelled to extend these programs should they gain power.
"I expect Republicans would be glad to take back the mantle of the child tax credit but Democrats should not fool themselves into thinking Republicans will feel any real pressure to extend these health care policies," said Brendan Buck, a longtime aide to former Republican House Speaker Paul Ryan.
The other side: Republicans may encounter political pressures similar to the ones they did in 2017, when they struggled — and ultimately failed — to repeal and replace the ACA.
Declining to extend Democrat-enacted coverage policies in the next couple of years would be somewhat similar, in that the result would be millions of low-income people would lose their health coverage or see its cost skyrocket.
Also, most of the states that haven't expanded Medicaid are ruby-red.
"Remember what happened with the Affordable Care Act — they said that they didn't like these things, but then they couldn't repeal them because they didn't have another option," said Sen. Tina Smith, (D-Minn.)
Yes, but: But inaction is different from voting to end a benefit, Buck said.
Some Democrats are skeptical, too.
"The modern Republican party isn't for much other than the destruction of government. So the idea that Republicans are going to want to hold onto programs even if they benefit the middle class runs a bit contrary to the recent history of the party," said Sen. Chris Murphy (D-Conn.).
The bottom line: At this point, Democrats will take any party-wide agreement they can get. And temporary health coverage expansions may have their upside.
"It's an easy way to slim costs," said one Democratic strategist, adding that it allows both Sen. Bernie Sanders (I-Vt.) and Sen. Joe Manchin (D-W.Va.) to claim victory.
"If I'm [Majority Leader] Chuck Schumer, I do it for a year and make Republicans vote on it in October," right before the midterm elections, the strategist added.
Go deeper