Apple shares fall as quarterly revenue misses expectations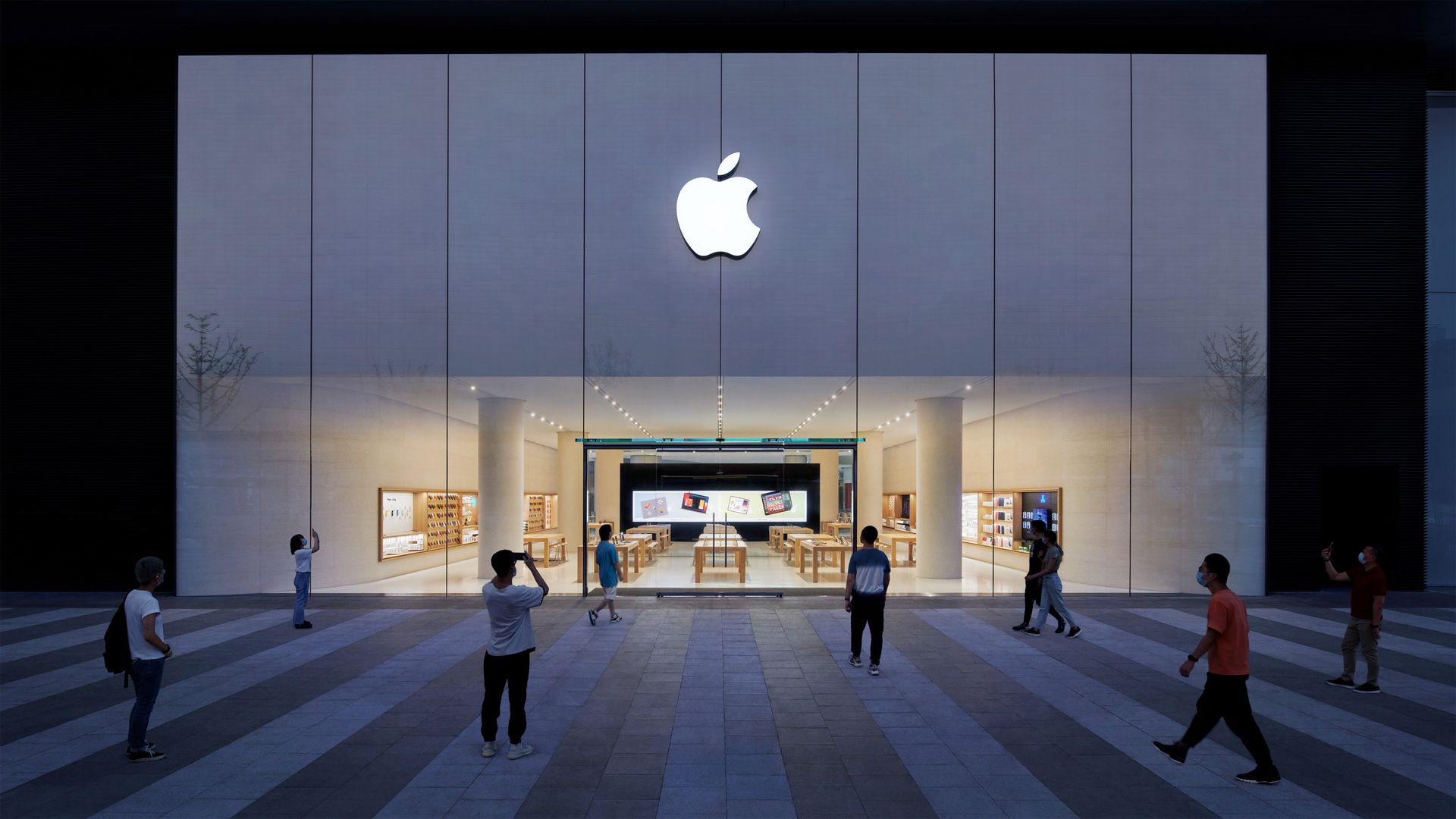 Apple on Thursday posted quarterly revenue that fell just short of expectations despite marking a record for a September quarter, while its earnings were roughly in line with what analysts were predicting.
Between the lines: Apple, like other companies, is dealing with supply chain issues due to a chip shortage and other pandemic-related disruptions. Apple's stock fell nearly 5% in after-hours trading.
In an interview with CNBC, Apple CEO Tim Cook said that supply constraints cost the company $6 billion during the quarter.
"We had a very strong performance despite larger than expected supply constraints, which we estimate to be around $6 billion," Cook told CNBC's Josh Lipton. "The supply constraints were driven by the industry-wide chip shortages that have been talked about a lot, and COVID-related manufacturing disruptions in Southeast Asia." 
On a conference call with analysts, CFO Luca Maestri said the company expects supply chain issues will have an even larger financial impact in the coming quarter, but that Apple still expects "very solid year-over-year revenue growth."
"Demand is very robust," Cook told analysts.
Apple said it expects sales for each product area to be up from a year ago in the current quarter, with the exception of iPad, which will be down from the prior year due to the supply chain shortages.
As for the supply chain disruptions, Cook said the company saw COVID-related issues materially improve during October, but that the chip industry shortage remains significant, especially for semiconductors made using older technology, where Apple competes with a broad range of companies for supply.
By the numbers: The company saw its sales increase from a year ago in each product segment and each part of the world, with sales in greater China, where sales were up more than 83%.
Revenue: $83.4 billion, up 29% from a year ago but below consensus of $84.85 billion, per Yahoo Finance.
Per-share earnings: $1.24, in line with analyst estimates.
Apple shares fell in after-hours trading, changing hands recently at $145.37, down $7.20, or 4.7%.
Revenue by segment
iPhone: $38.87 billion
iPad: $8.25 billion
Mac: $9.18 billion
Wearables: $8.79 billion
Services: $18.28 billion
Go deeper