By the numbers: Virginia's early vote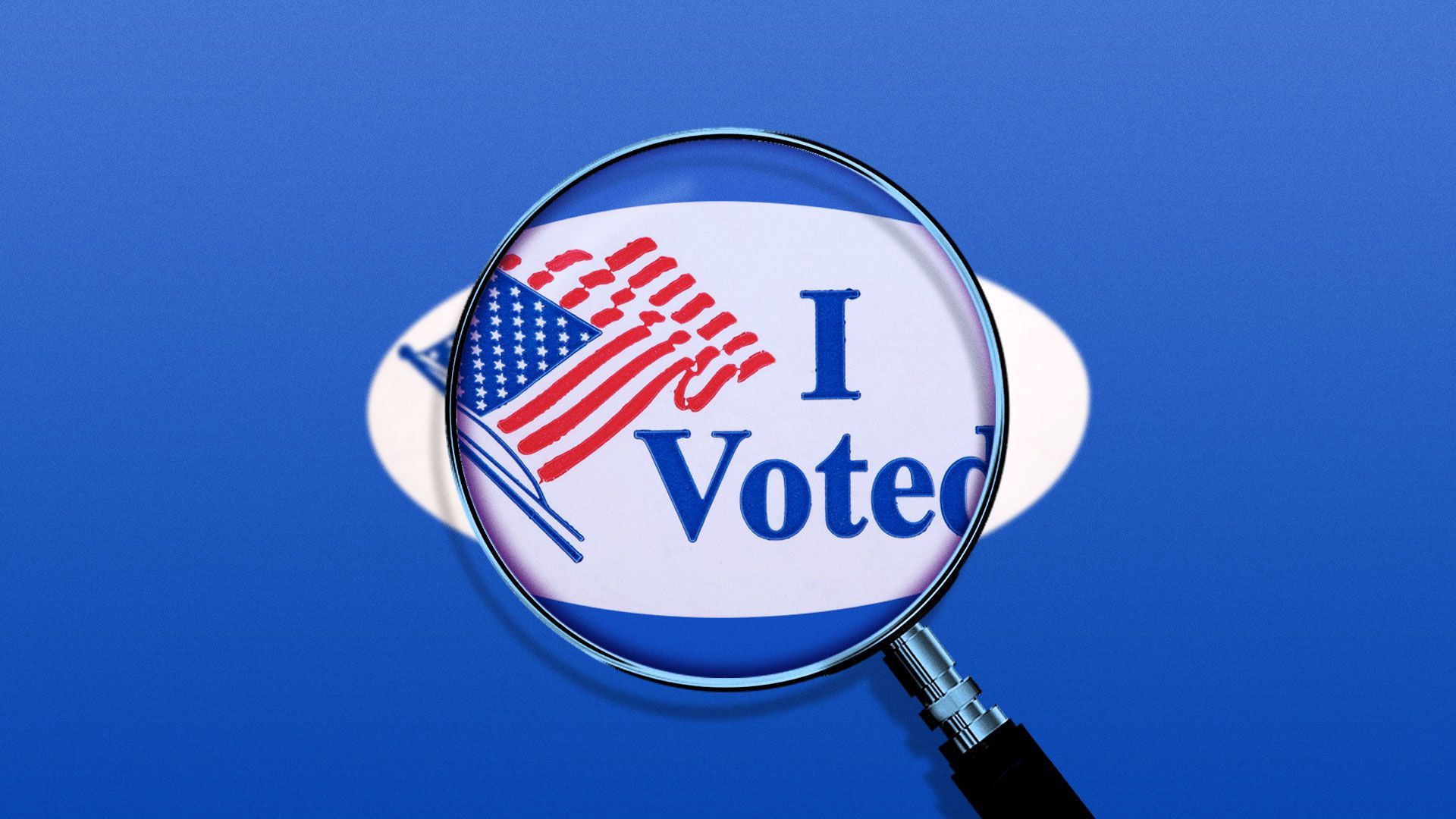 At least 667,000 Virginians — over 3 1/2 times more than in all of 2017 — have submitted early ballots for the general election taking place next week, according to data from the Democratic data firm TargetSmart.
Why it matters: The state's bellwether governor's race is expected to be close. It's hard to read much from early vote counts, though, given Democrats have generally been more likely to vote early than Republicans, and early voting has become more accessible and popular only recently in the state.
By the numbers: New state voting laws and the coronavirus pandemic have made early and mail-in voting more popular in Virginia. By comparison, fewer than 190,000 votes were cast early in all of 2017 — when Virginia last had a gubernatorial election.
55% of early voters so far are likely Democrats, according to TargetSmart's models, compared to 30% likely Republicans.
Early Virginia voters also are far more likely to be consistent and dedicated voters. Only 13% of votes so far were cast by infrequent or first-time voters, according to the data.
TargetSmart assesses voter frequency with its own metric.
"Super-voters" are the top third most-active voters in the state, while "infrequent voters" include those most likely to miss elections and those who have been eligible for fewer than three elections.
As of Tuesday evening, about one in four votes cast had come from likely Democratic voters in the D.C. media market.
What they're saying: "One thing that's pretty obvious," the Cook Political Report's David Wasserman told Axios. "Young voters are fairly disengaged — but that's not atypical for an off year."
Wasserman added he thought Republican Glenn Youngkin would be in a better spot if he had managed to better distance himself from former President Trump.
"What's surprised me most in the home stretch, is [Democrat Terry] McAuliffe's lack of a consistent message ... which tells me that they haven't identified one message that has cut against Youngkin," Wasserman said.
Go deeper