Flying Afghan evacuees through donated miles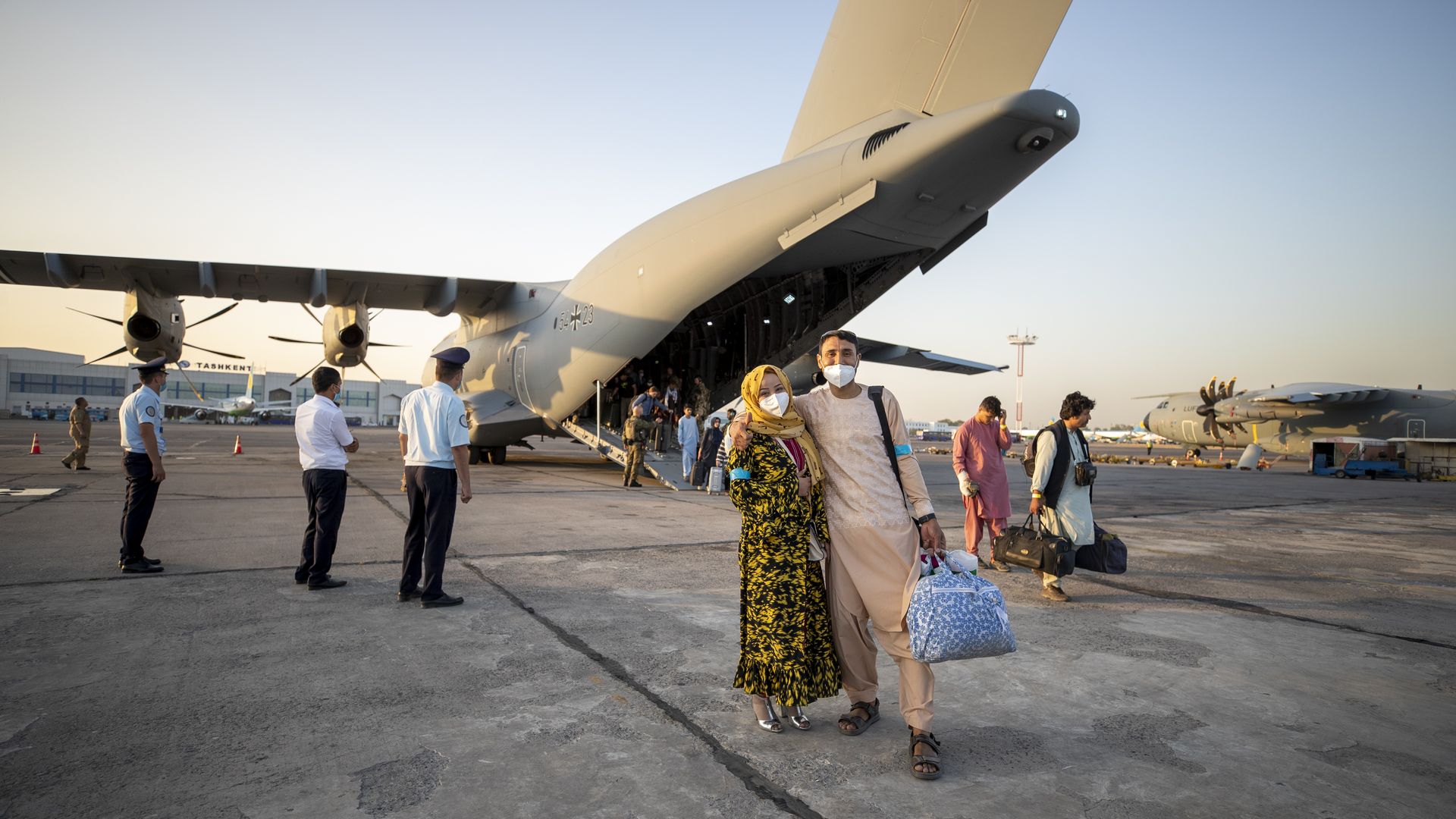 Two aid groups have set out to provide free flights for every evacuee from Afghanistan to travel to their safe homes.
Why it matters: Welcome.US and Miles4Migrants launched what they call the "Billion Mile Challenge" on Tuesday; the goal is to provide roughly 70,000 domestic flights from U.S. military bases through donated miles, credit card points and cash. Refugees typically must fund their own travel, according to Mile4Migrants co-founder Andy Freedman.
Those who cannot afford to can receive government loans, but those funds are limited, Freedman tells Axios.
"Every dollar that the government has to spend on flights, would reduce the amount of funds available to support Afghans when they arrive in their new communities," he says.  
Progress so far: Miles4Migrants has flown nearly 4,000 recently-arrived Afghans from military bases to homes in the U.S. since September, according to Freedman.
Donations have so far funded 42,500 flights, with airline and transport companies like United, American and Boeing providing a little more than half of the flights.
How it works: After the U.S. approves an evacuee for travel, a resettlement agency reaches out to Miles4Migrants to arrange travel.  
The goal of 70,000 is an estimate of the number of flights that will be needed to ensure every evacuee currently on a U.S. military base can travel to their new homes, according to Freedman.
"We could certainly adjust our goal depending on how needs evolve in the coming months," he adds. 
The big picture: About 53,000 Afghan evacuees are living at eight bases in the U.S.
Corporates across sectors — including law, consumer goods and retail — have pledged financial and product support to aid Afghan families, the White House announced yesterday.
Go deeper