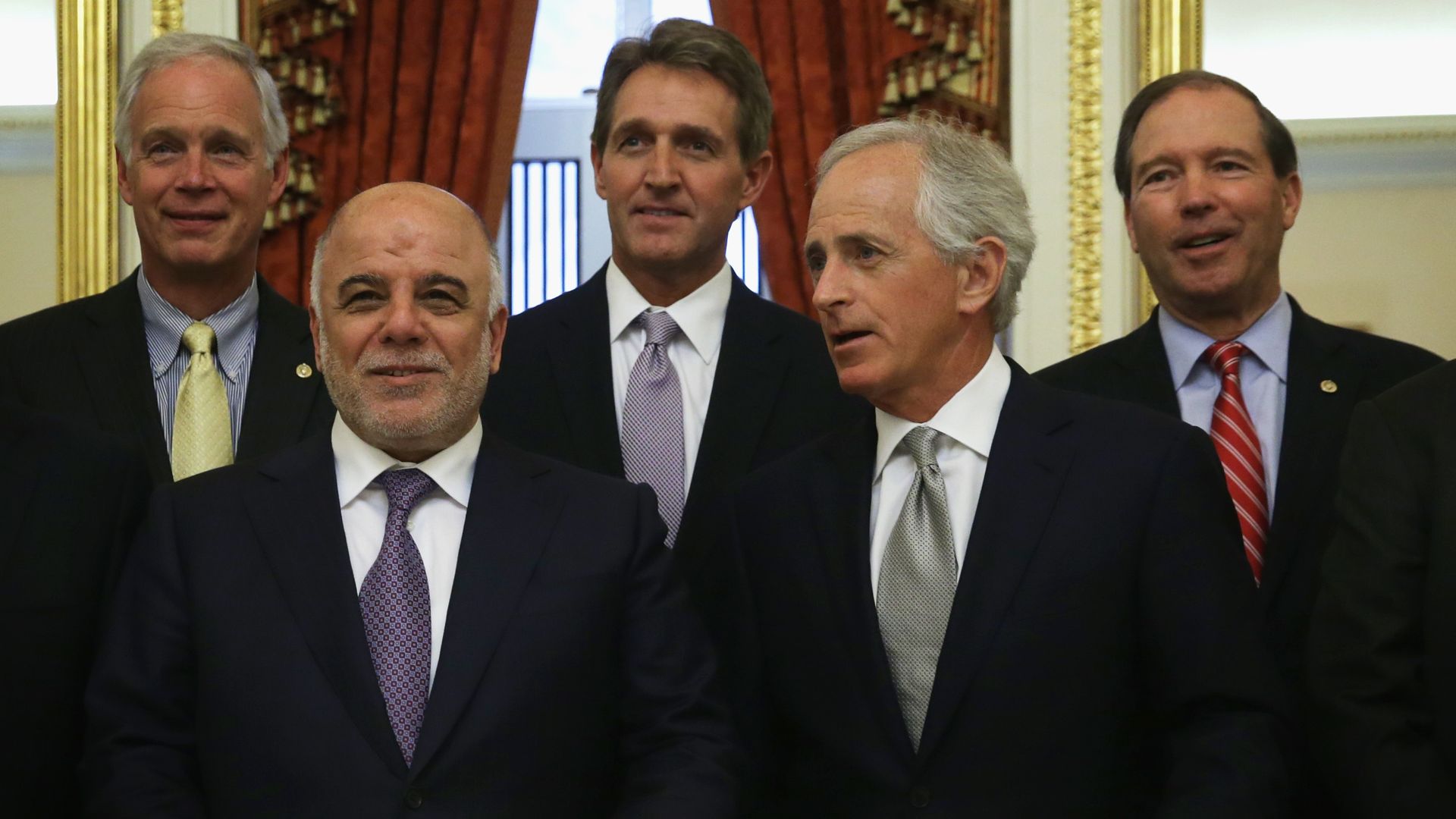 It turns out the best way for any of President Biden's would-be ambassadors to get confirmed by the Senate is to have served in the Senate — or been married to a senator.
Driving the news: Each of the four ambassadorial nominees confirmed Tuesday has a connection to the Senate. Their approval brings the president's number of confirmed ambassadors to five, and the fifth has his own Senate link.
Sen. Ted Cruz (R-Texas), who's been blocking nominees, cited "senatorial courtesy" in dropping his opposition for the confirmations of Jeff Flake, Tom Udall, Cindy McCain and Vicki Kennedy, the Washington Post's Seung Min Kim tweeted.
Both Flake and Udall are former senators.
Between the lines: Flake, an Arizona Republican, was approved as ambassador to Turkey, while Udall, a Democrat from New Mexico, will serve as envoy to New Zealand and Samoa.
McCain, widow of the late Sen. John McCain (R-Ariz.), was confirmed as ambassador to the United Nations Agencies for Food and Agriculture in Rome.
Kennedy, widow of the late Sen. Ted Kennedy (D-Mass.), was confirmed to be ambassador to Austria.
The quartet joins Ken Salazar.
The former senator from Colorado was confirmed as U.S. ambassador to Mexico in August.
Why it matters: The president has been delayed in getting his nominees confirmed as Cruz and Sen. Josh Hawley (R-Mo.) have committed to slowing down the process.
In a twist, Cruz will not hold up Nick Burns' confirmation as ambassador to China, a source familiar with the decision told Axios.
While Burns is not a former senator, he's a widely respected former ambassador, longtime diplomat and Harvard professor.
In assenting to his confirmation, Cruz is underscoring the importance of getting an ambassador in Beijing amid economic, military and COVID-19 disputes with China.
Be smart: The confirmations on Tuesday came just before Biden was slated to fly to Italy for a meeting with G20 leaders in Rome.
What we're watching: The timing of Rahm Emanuel's confirmation as ambassador to Japan also presents an interesting question:
Does congressional courtesy extend to a House guy?
Go deeper