Amazon backs House anti-counterfeit bill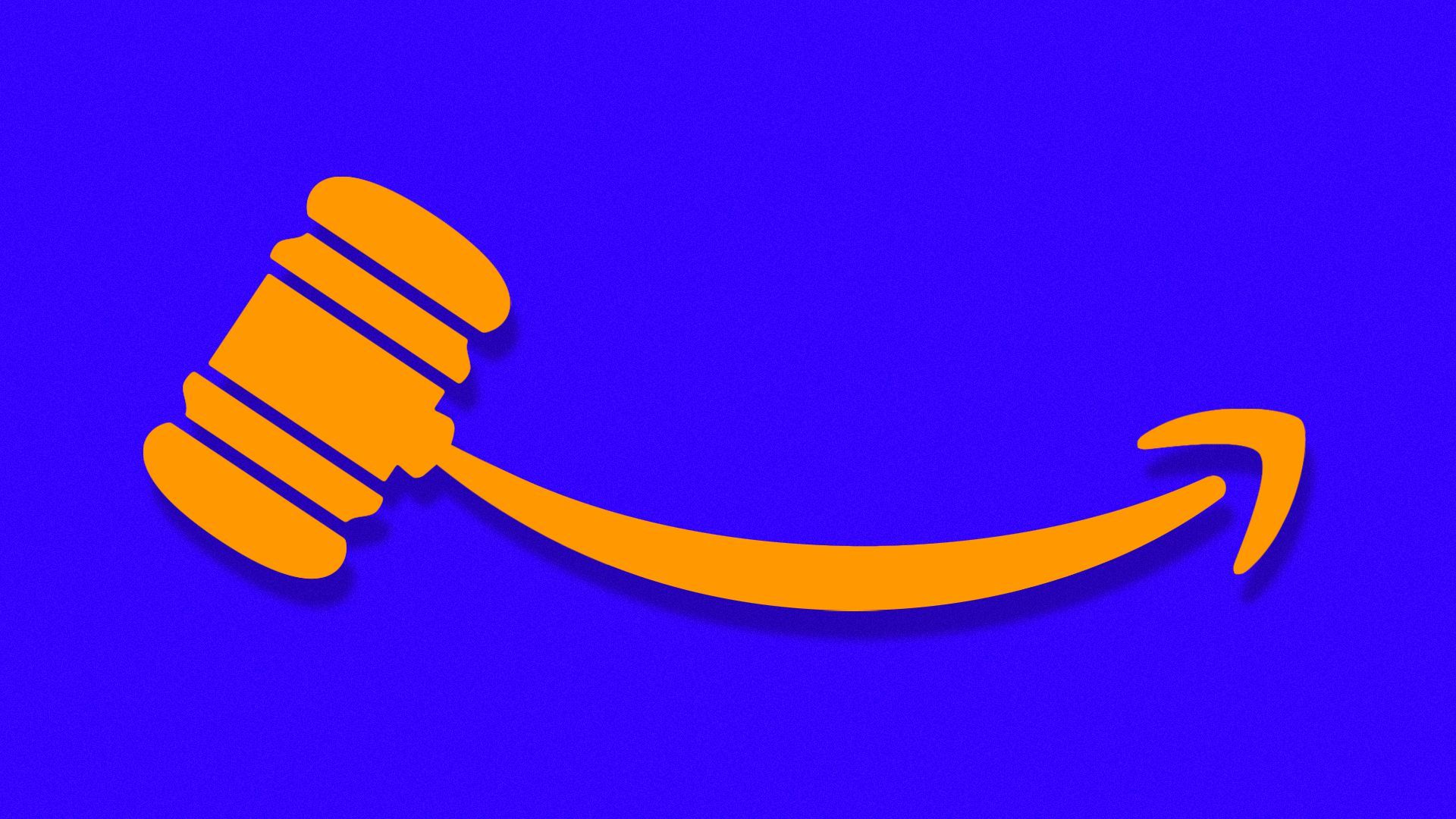 Amazon on Wednesday threw its support behind a U.S. House bill meant to deter online sales of counterfeit and stolen goods, after a lengthy lobbying battle against similar measures at the state and federal level.
Why it matters: Amazon dropping its opposition means the prospects of the legislation becoming law have brightened considerably, especially since fellow e-commerce companies Etsy and eBay already have endorsed the bill.
Driving the news: In a blog post, Amazon vice president of public policy Brian Huseman said the online retail bill, known as the INFORM Act, is a better version than a Senate measure and bills circulating in the states.
The bill, from House Energy & Commerce Consumer Protection Subcommittee chairwoman Jan Schakowsky (D-Ill.) and ranking member Gus Bilirakis (R-Fla.), would require online marketplaces to collect and verify identification information of vendors who have made at least 200 sales in a year that together are worth $5,000 or more.
The bill also requires platforms provide customers with a way to contact sellers who have more than $20,000 in annual gross revenue after buying from them.
What they're saying: Importantly, from Amazon's perspective, the bill also would override similar state laws. At least 18 states have introduced their own versions of INFORM legislation.
"While there are a few areas in the bill that could be refined to further minimize burdens on honest sellers, we believe this bill will help protect small businesses and consumers alike," Huseman said. "We also think it is important this bill establishes a federal standard, preventing an unworkable patchwork of state-level regulations."
What's next: The Senate tried and failed to attach their version of the INFORM Act to the China-focused competition bill, the U.S. Innovation and Competition Act.
House lawmakers are likely to attempt to do the same, with the support of brick-and-mortar retail, consumer groups and now the biggest e-commerce companies.
Go deeper: Amazon's quest to kill transparency bills
Go deeper