U.S. presses Gulf countries to help resolve Sudan coup crisis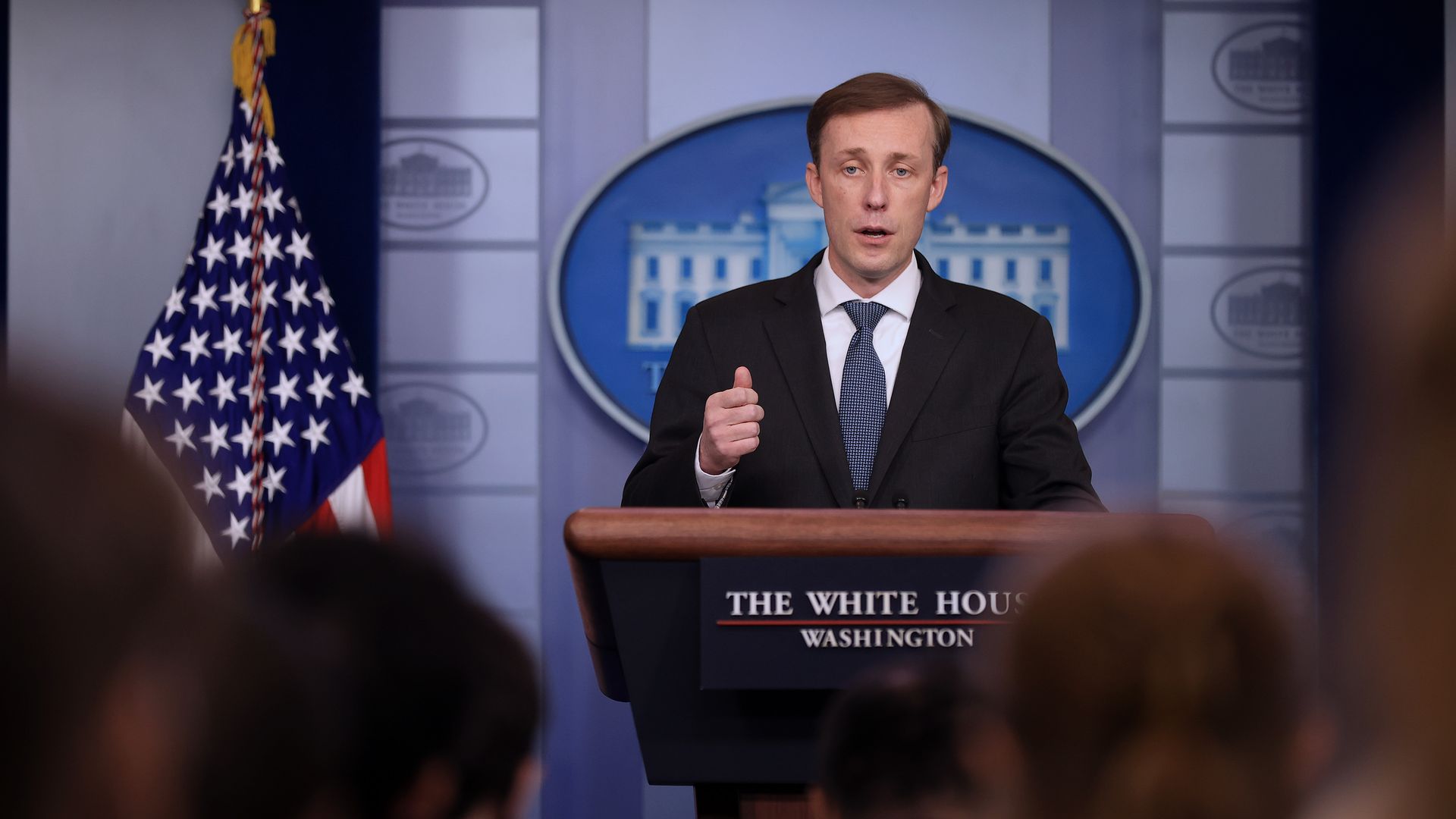 The Biden administration has asked its partners in the Gulf and elsewhere to press the Sudanese generals who carried out a coup on Monday to release captives including Prime Minister Abdallah Hamdok and to reinstate the civilian government, White House National Security Adviser Jake Sullivan said in a press briefing on Tuesday.
Why it matters: The U.S. has limited influence over coup leader Gen. Abdul Fattah al-Burhan and other military leaders, many of whom have close ties to Saudi Arabia and the United Arab Emirates.
Driving the news: Demonstrations by opponents of the coup continued in Tuesday in Khartoum and several other cities. There were several reports of live fire being used by Sudanese security forces against protestors.
Several Sudanese ambassadors — including in Washington, Paris, Brussels, Abu Dhabi and at the UN — condemned the military takeover and called on the Sudanese public to resist it.
Meanwhile internet service around the country gradually resumed on Tuesday after being disrupted.
What they're saying: Burhan held a press conference on Tuesday and claimed that Hamdok — who disappeared from public view after the coup — was a "guest" at his home and was brought there for his own protection.
Burhan was subsequently returned home by soldiers, CNN reports, but it's unclear if he's still being forcibly held there. Hamdok's office issued a statement earlier on Tuesday attacking Burhan and calling on him to release the prime minister immediately.
Burhan continued to claim that he planned to transfer power to a new civilian government as soon as possible.
Sullivan rejected Burhan's claims and said the general had no authority to dissolve the government. "From our perspective, these actions are utterly unacceptable.  They contravene the Constitutional Declaration, but, more importantly, they contravene the aspiration of the Sudanese people," Sullivan said.
What's next: Sullivan said the U.S. was considering further economic penalties, and would coordinate with other countries in the region to get the political process in Sudan back on track.
Go deeper