Ted Cruz will lift his confirmation blockade for Biden's ambassador to China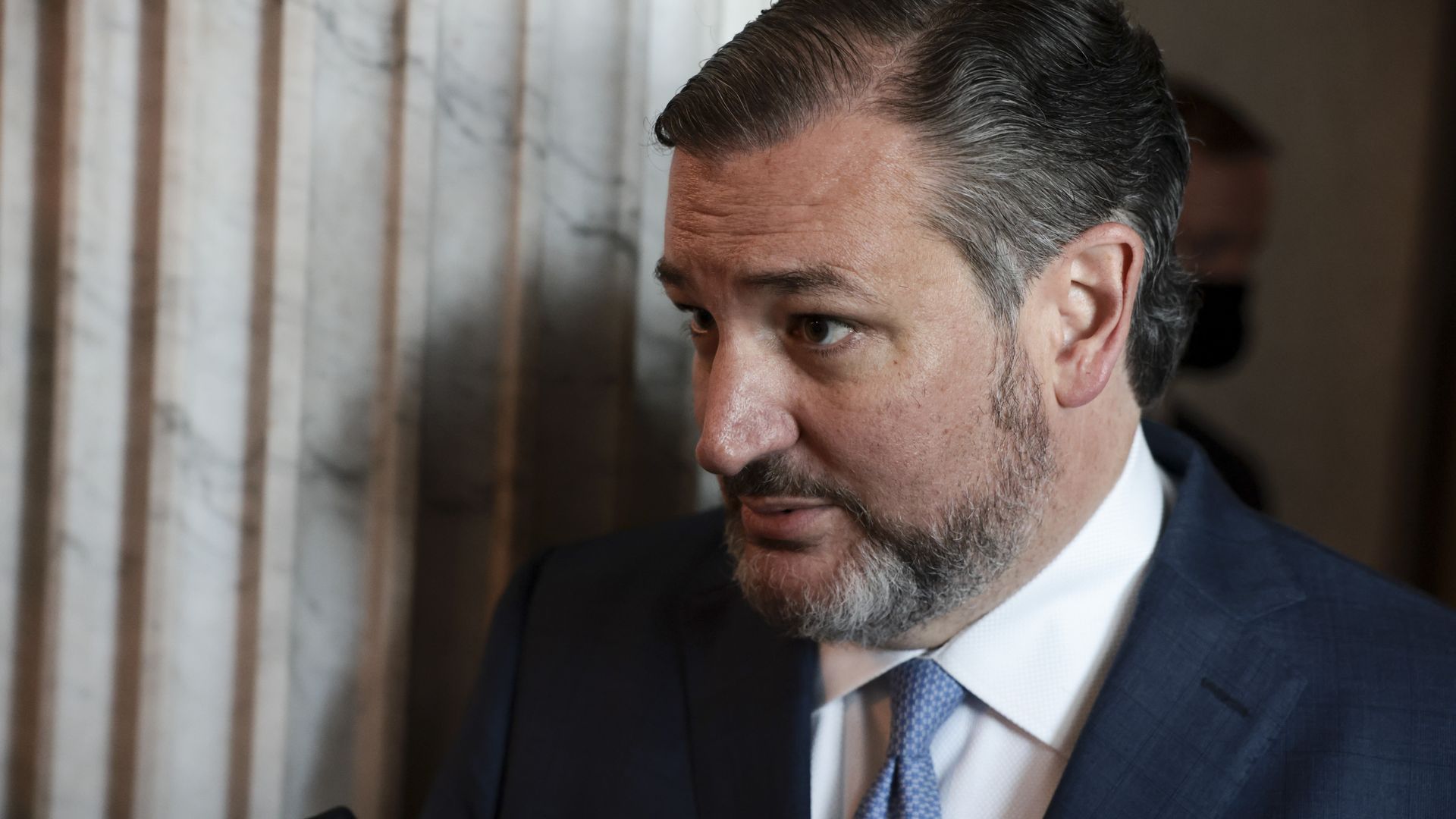 Sen. Ted Cruz (R-Texas) does not plan on stalling the confirmation of President Biden's ambassador to China, Nicholas Burns, as he has done with dozens of other State Department nominees, according to a source familiar with the decision.
Why it matters: Burns, a former career diplomat widely viewed as one of Biden's most qualified nominees, will be tasked with managing the president's defining foreign-policy challenge: preventing "intense competition" with China from spiraling into outright conflict.
Cruz's decision not to delay Burns' confirmation, which was first reported by Bloomberg, reflects the bipartisan consensus that the threat posed by an increasingly assertive Chinese government is too important to ignore.
The U.S. has not had a Senate-confirmed ambassador to China in more than a year.
The big picture: Cruz launched his campaign to stall every State Department nominees after Biden waived sanctions on Nord Stream 2, a Russia-to-Germany gas pipeline that the administration itself has called a "Kremlin geopolitical project."
Democrats and members of the Biden administration have been intensely critical of Cruz, arguing that his tactics are hurting U.S. national security interests.
Biden is far behind his predecessors when it comes to the rate at which his ambassadorial nominees have been confirmed.
Worth noting: A spokesperson for Sen. Josh Hawley (R-Mo.), who has vowed to block Biden's national security nominees over the administration's handling of the Afghanistan withdrawal, told Axios that the senator has not made a decision on Burns' confirmation.
"Senator Hawley has said he will hold leadership positions in the State Department and the Defense Department. He does not have a blanket hold on ambassadors. He is still reviewing Nicholas Burns' nomination," the spokesperson said.
Go deeper