Higher prices are the new norm, with no end in sight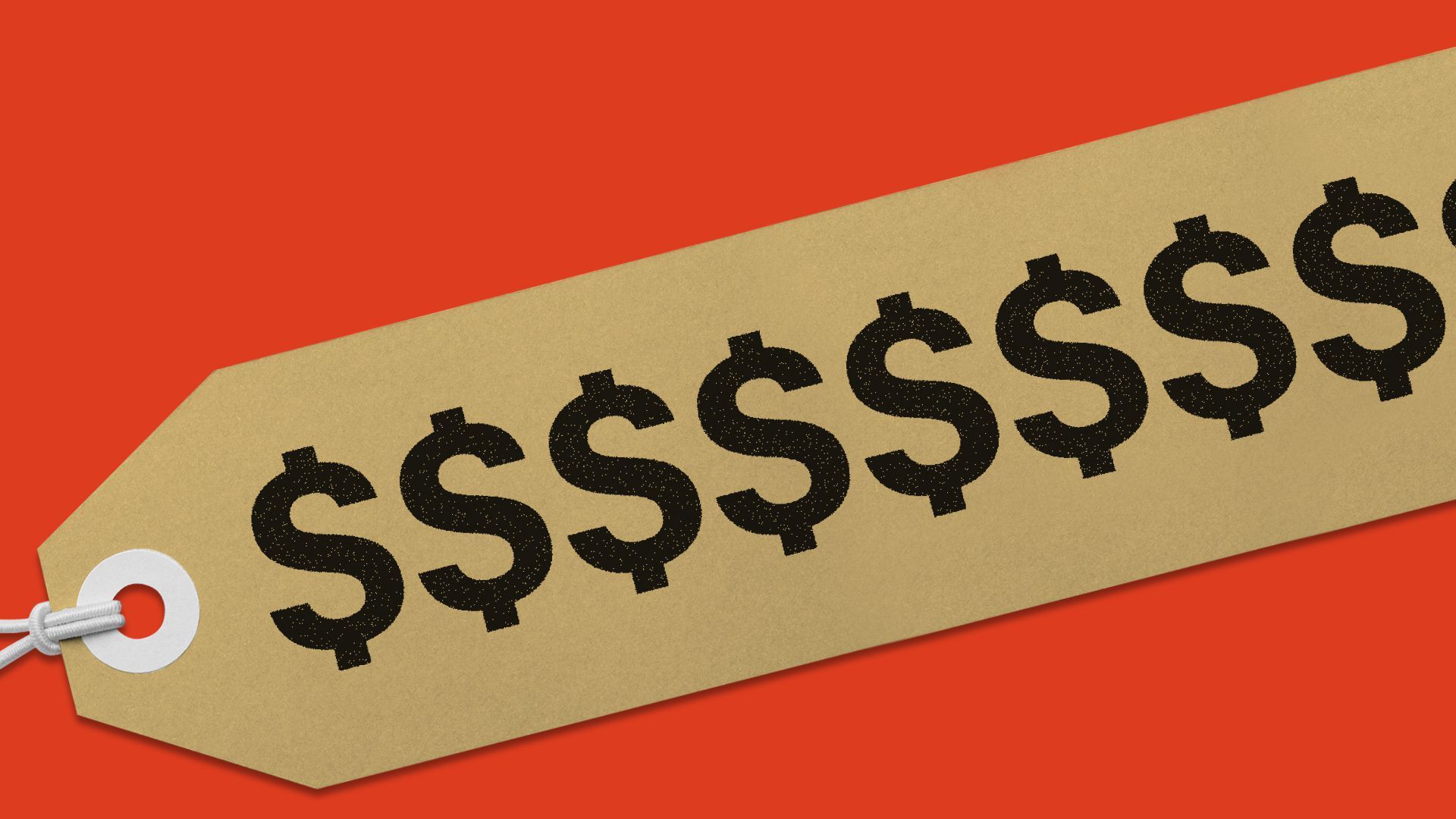 Companies are making money at record rates thanks in part to customers who are willing to pay higher prices.
Why it matters: In order to keeping that corporate profitability streak going, shoppers should expect sticker prices to stay high or become more expensive well into 2022. Fewer promotions and shallower discounts will also become the norm as inventory levels remain low.
Driving the news: The number of events where companies have mentioned "price increase/s" in the third quarter more than doubled from last year, according to Nick Mazing, director of research at Sentieo, a financial research platform.
The exact phrases came up in 1,784 transcript documents third quarter, up from 690 in 2020, with August seeing the most significant number of mentions — 889 times versus 317 times last year.
A sampling...
Food: Albertsons, Chipotle and Nestle have all benefitted from higher prices this year.
Toys and gifts: Hasbro price hikes began in August, enough to cover their costs, the toy company announced today — amid industry wide inflation of 10%.
Apparel: Cotton T-shirts, jeans and sneakers are among wardrobe items also seeing or expected to see hikes.
The big picture: U.S. consumers have amassed an excess of $2.3 trillion in savings since the pandemic began, and are feeling more confident their incomes will grow, signaling to many analysts that spending isn't slowing down.
What they're saying: "If you look at retail sales, if you look at personal savings, if you look at real time credit card spending data, there is demand out there, and it's not slowed materially in the face of a Delta Variant," Anastasia Amoroso, chief investment strategist at iCapital, tells Axios.
What to watch: Fed Chair Jerome Powell on Friday said he's become more concerned about worsening supply chain problems and higher inflation.
Meanwhile, retailers are lobbying Congress to pass laws that could help add more truck drivers and bring down shipping costs.
Go deeper