Crunch time for Democrats' competing health priorities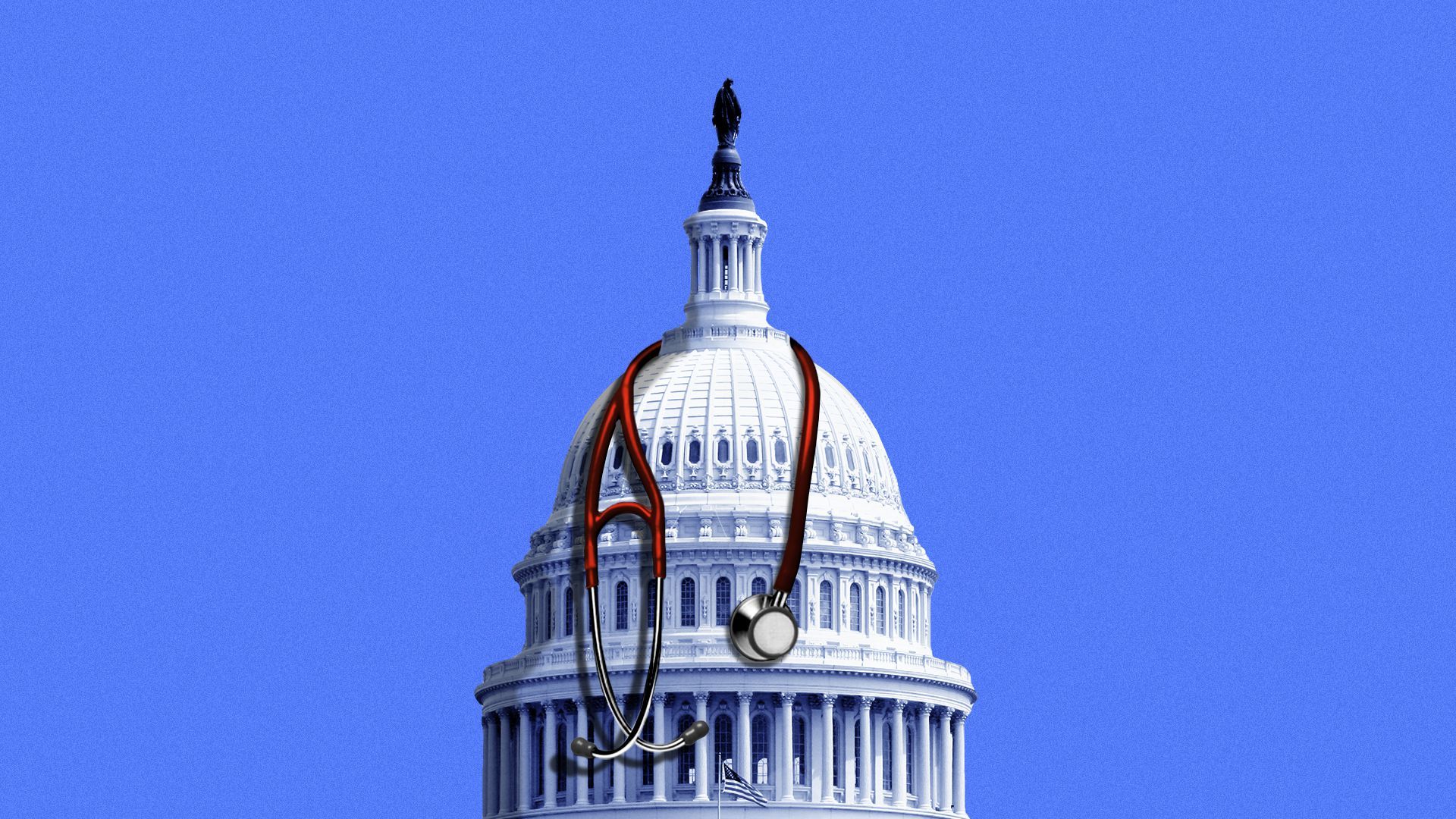 As Democrats try to reach a deal on a massive social policy bill, the legislation's health care measures are emerging as key sticking points.
Between the lines: Moderate members have successfully reduced the amount of new spending that the party is aiming to pass, amplifying the tug-of-war between different factions of the party over which health policies to prioritize.
The big picture: Nothing's dead yet, although some big-ticket health items are definitely in hot water.
The one upside for Democrats of a lower budget for new spending is that they now have to raise less new revenue — which alleviates some of the pressure to be more aggressive on drug pricing provisions.
If the Senate reaches a compromise on allowing Medicare to negotiate drug prices, it'll likely apply to fewer drugs than the House bill and use a domestic benchmark price, instead of pegging U.S. prices to what other countries pay.
One optimistic take: When Rep. Kurt Schrader — who voted against the House's drug pricing plan in committee — was asked whether he sees some form of Medicare negotiations making it into the bill, he told STAT's Rachel Cohrs that he'd "bet the ranch on it."
Where it stands: The most vexing policy area appears to be Medicare benefit expansion. Progressives who want the program to cover hearing, dental and vision benefits are running into Sen. Joe Manchin's brick wall of opposition.
Manchin has said he's worried about the Medicare program's solvency.
Neither side seems to be backing down, although the idea of vouchers has gained momentum over strict benefit expansion. One idea has been to offer $800 vouchers for dental care instead.
Manchin also said yesterday that he's skeptical of Democrats' push to close the Medicaid coverage gap.
His concern is that the federal government would pay the full cost of expansion in states that chose not to expand voluntarily, while states that did expand would still have to pick up part of the tab.
"For states that held out and be rewarded 100% is not fair," Manchin told reporters yesterday, per Politico.
The bottom line: There's going to have to be a lot of give and take in the coming days if any of Democrats' priorities are going to become law, health care or not.
Go deeper