Study: Amateurism costs Black college athletes billions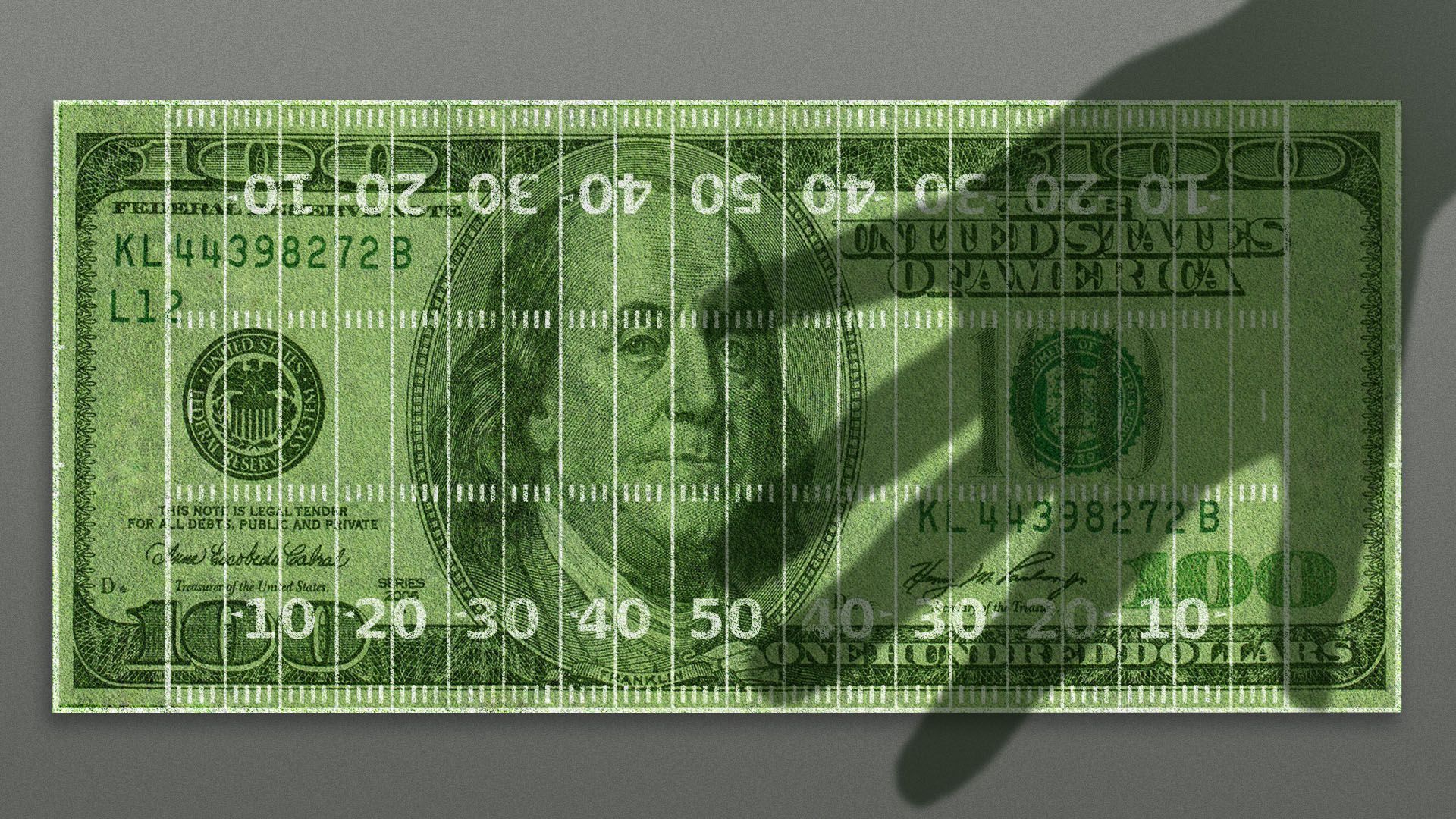 Black football and basketball players in the Power Five conferences lost approximately $1.2 billion to $1.4 billion per year from 2005 to 2019 — or roughly $250,000 a year per athlete — according to a new study.
Why it matters: "Casual observers of college sports recognize an unspoken truth — that unpaid, predominantly Black labor in football and basketball powers the multibillion-dollar enterprise of amateurism, enriching and benefiting coaches, administrators, and other athletes who are overwhelmingly White," wrote Ted Tatos and Hal Singer in an opinion piece about their research.
How it works: The researchers used the NBA as a benchmark, estimating Black NBA players collected a 45% share of league revenue last season. They then looked at Power Five revenue and applied that same 45% labor share to Black football and basketball players.
The study analyzed lost wages under two scenarios: with and without athletic scholarships included as part of their wages.
Depending on the scenario, Black football and basketball athletes in the Power Five lost between $17.3 billion and $21.6 billion from 2005 to 2019, the researchers found.
The study used financial and demographic data from several databases, including the Knight Commission's College Athletics Financial Information (CAFI) and the NCAA's Demographics databases, among others.
Of note: The study does not include money lost from inability to generate revenue from athlete's name, image, and likeness (NIL).
What they're saying: "College sports amateurism is yet another chapter in the voluminous historical record of systemic racial injustice," Tatos and Singer said.
"When Black athletes achieve success and generate tremendous value despite the obstacles placed in their way, the same universities that profit from their labor label them 'amateurs' to avoid paying them their fair wage share," the researchers added.
Go deeper