Adobe brings Photoshop to the web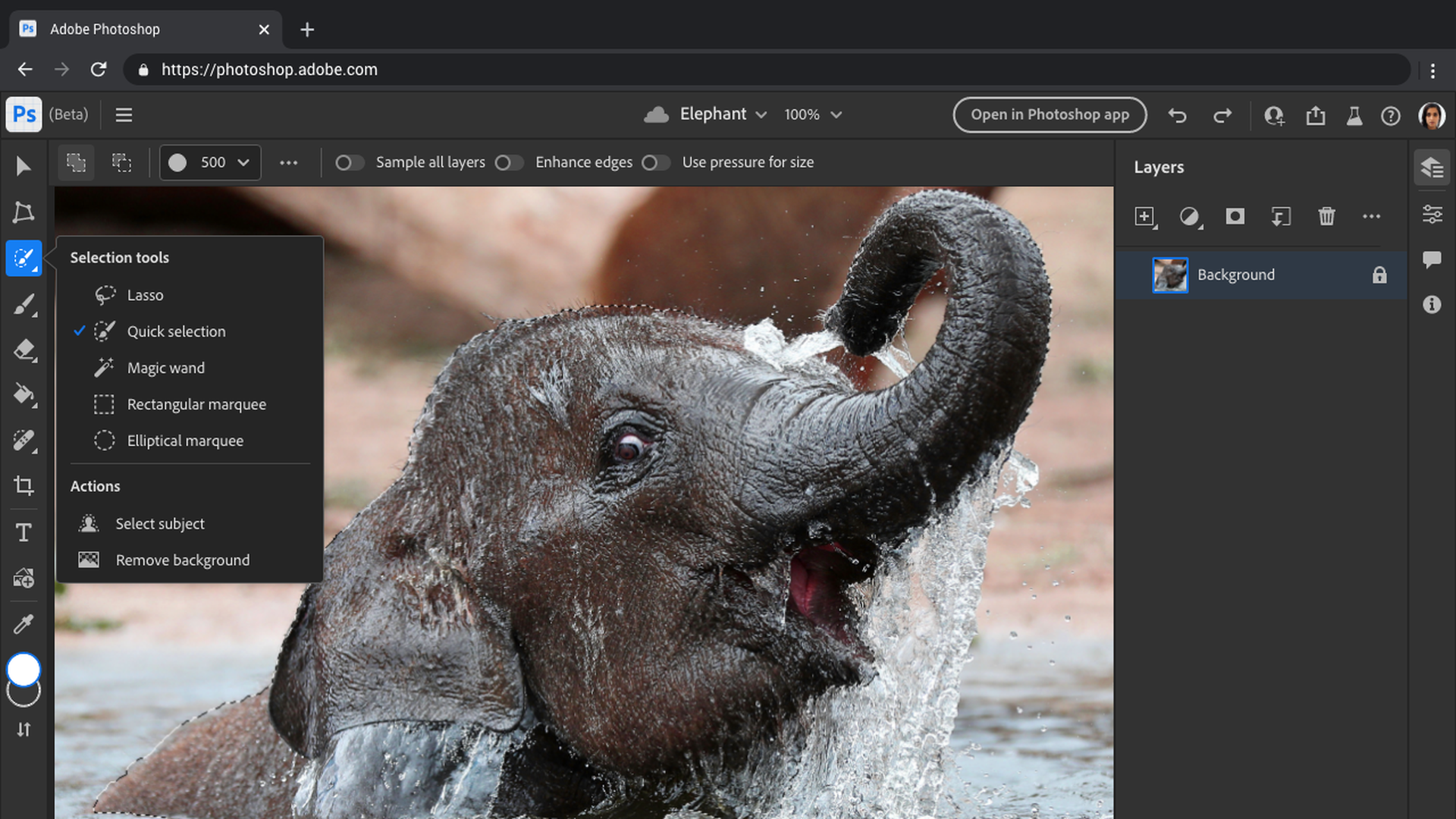 Adobe is announcing a bunch of shifts at its Adobe Max conference, but perhaps the biggest is that it is bringing Photoshop and other creative apps to the web browser.
Why it matters: Adobe has already shifted to a subscription business model and brought many of its apps to the iPad. The latest move will allow for better Chrome OS support as well as better collaboration.
Details: Photoshop for the Web is now in public beta, while a version of Illustrator for the Web is entering private beta.
The Web versions allow documents to be viewed in all their detail, but not all of the editing tools found in the desktop version are available. The approach is similar to the way Adobe brought Photoshop and Illustrator to iPad.
Beyond bringing individual applications to the Web, Adobe is also announcing a new Web-based collaboration tool coming next year that will let teams share and work together on various documents, rather than simply sharing a static image over something like Zoom, as many teams do today.
Meanwhile: Adobe is also using the annual conference to show how its content authentication technology can be used to assure the provenance of NFTs. Apps like Photoshop will be able to attach credentials to verify their creation before an owner puts it on a marketplace, such as OpenSea.
Go deeper