Vinyl craze leads to supply squeeze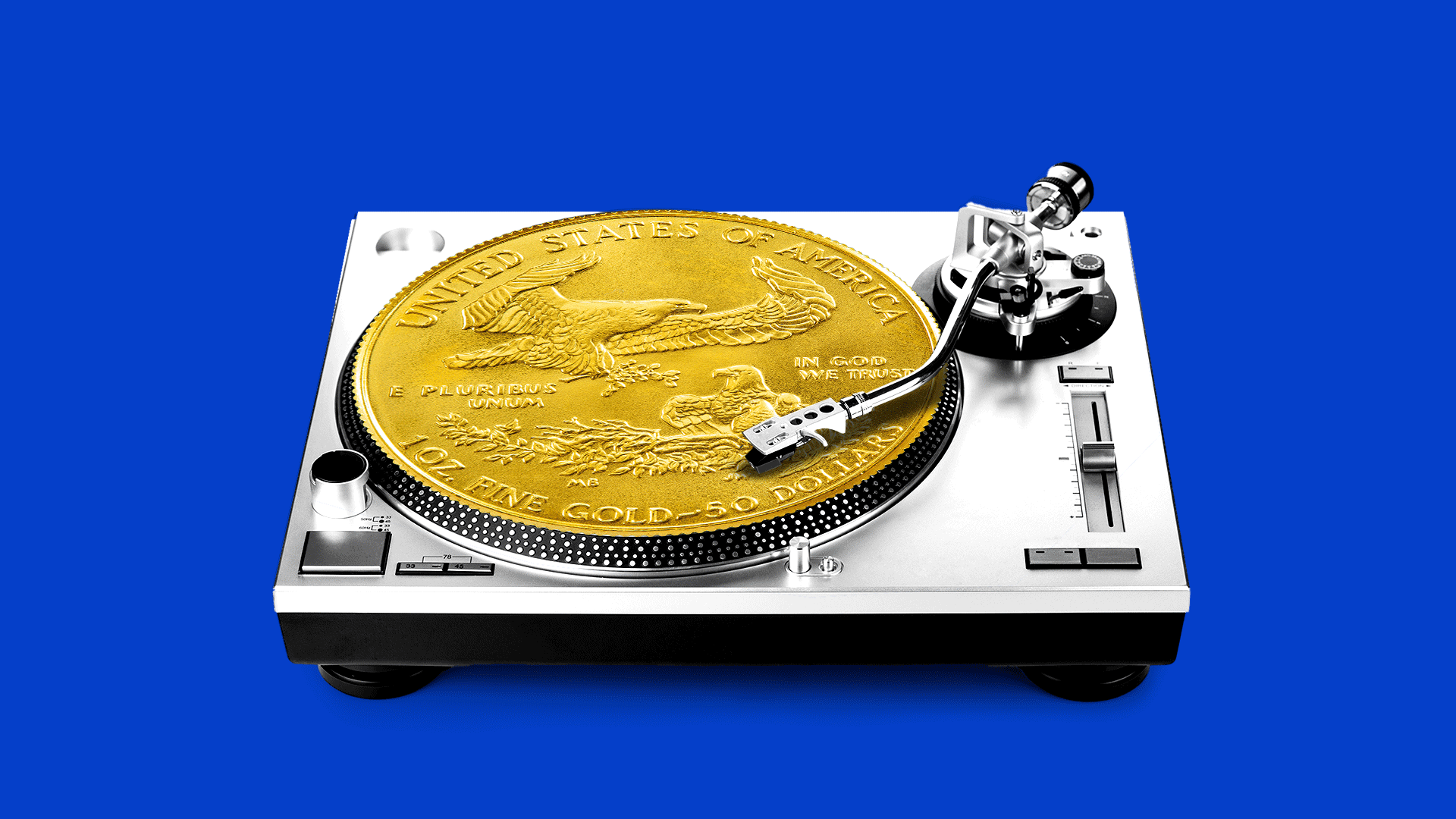 Vinyl records are hot again — outselling CDs in 2020. But there aren't enough manufacturers to fill the demand.
The big picture: Orders are delayed weeks or months, and artists are having to set release dates several months in advance to allow time for the newly popular vinyls to be made.
The squeeze is due in part to the pandemic, per the New York Times.
Many manufacturing plants shuttered, and there was a shortage of polyvinyl chloride, the material used to make vinyl records.
The machines used to make records are also outdated and often decades old — leftover from when vinyls were last this popular, the Times reports. New machines are in short supply and cost hundreds of thousands of dollars.
Case in point: Adele announced the release date for her November album six months in advance to allow time for vinyl record production.
What to watch: 2021 vinyl sales have already eclipsed 2020 sales, as music-lovers — especially younger ones — fall back in love with the old way of listening to albums. Look for the supply squeeze to continue as the craze keeps intensifying.
Go deeper: The future of music is (still) vinyl
Go deeper