House approves medal for Kabul bombing victims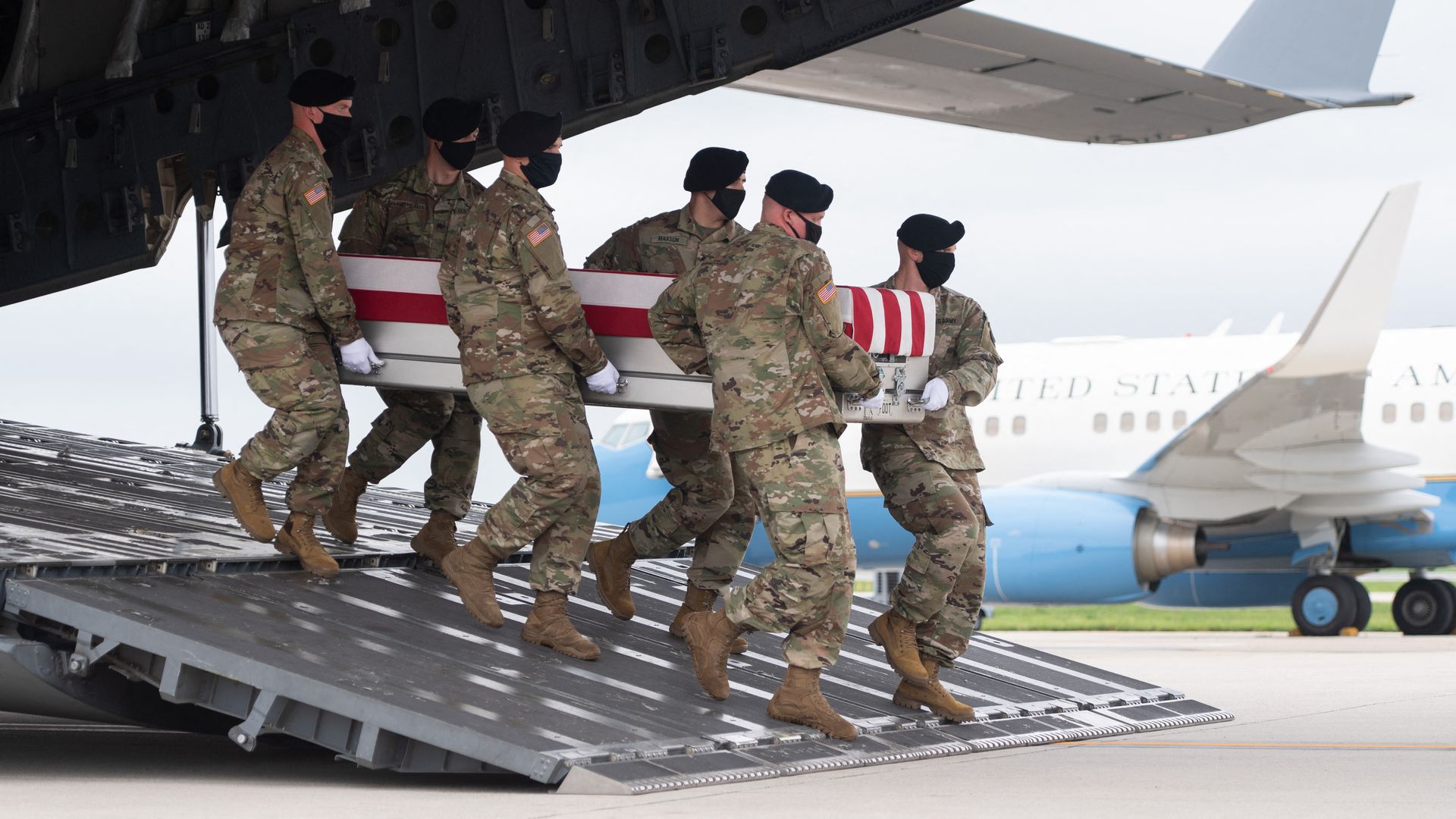 The House on Monday unanimously approved a posthumous Congressional Gold Medal for the 13 U.S. service members killed in an August bombing at the Hamid Karzai Airport in Kabul.
Why it matters: The resolution, which passed by voice vote and was co-sponsored by more than 300 House members in both parties, is a rare show of bipartisanship in a Congress that has often been bitterly divided on a range of issues, including Afghanistan.
Congressional Gold Medals have not been immune from the tension, with 21 House Republicans voting against medals for law enforcement officers who responded to the Jan. 6 attack.
What they're saying: "I cannot think of anyone more deserving of such a distinction. These brave service members represent the very best of America, knowingly putting themselves in harm's way to help evacuate thousands from the region," Rep. David Cicilline (D-R.I.) said in a floor speech.
"We can never thank them in a way that will make up for their loss. ... Awarding the Congress' highest honor is a small token of appreciation," Rep. Lisa McClain (R-Mich.), the bill's sponsor, said.
What's next: The measure now heads to the Senate, where Sens. Elizabeth Warren (D-Mass.) and Steve Daines (R-Mont.) have already introduced analogue legislation.
Go deeper