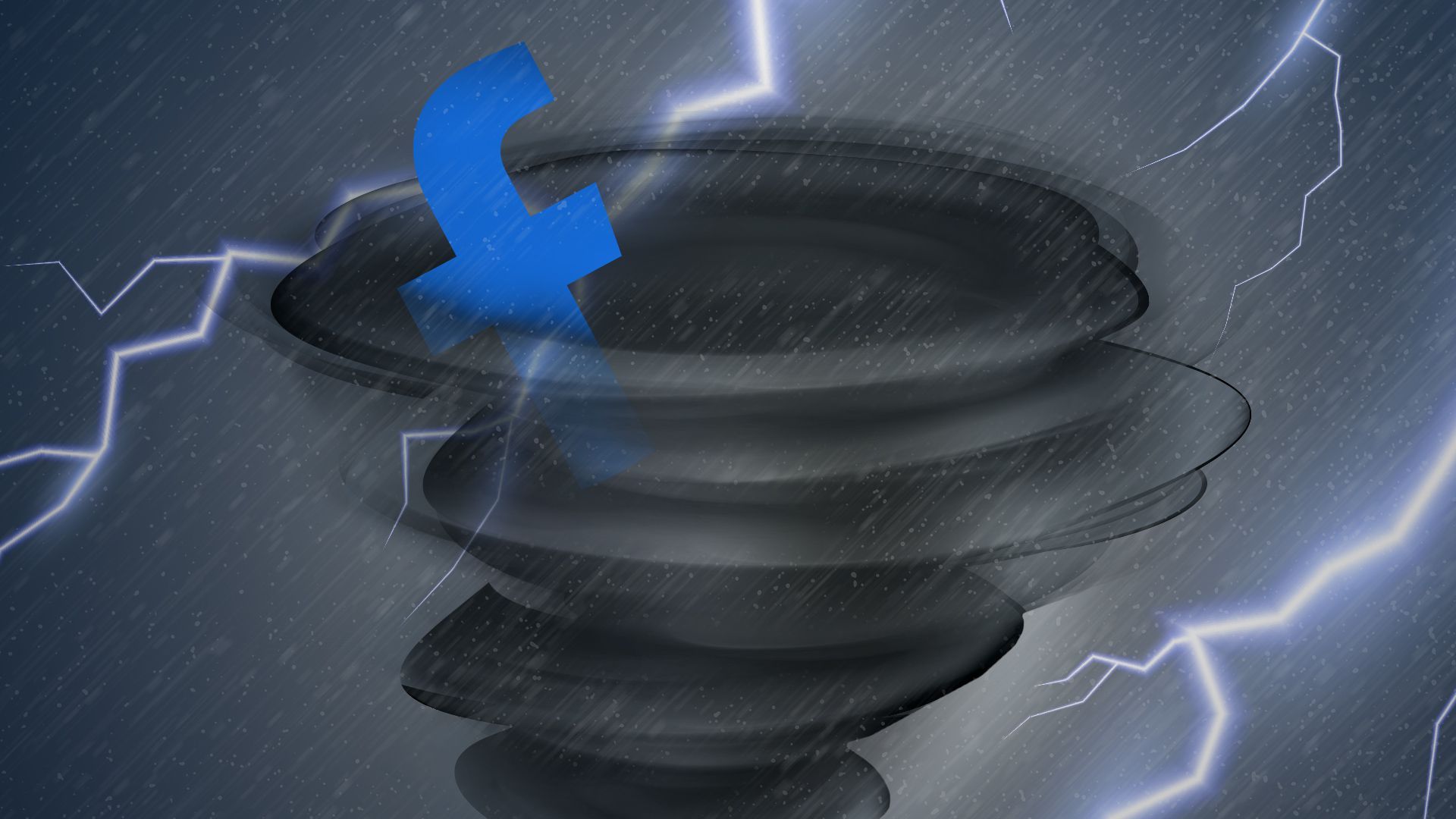 They're battening down the hatches at Facebook headquarters this week as the company faces a trifecta of tumult: a continuing wave of negative press coverage fueled by document leaks, a critical earnings report Monday and a reported name change looming.
The big picture: All this is unfolding as Mark Zuckerberg tries to transform Facebook from a social network into the prime mover behind a new "metaverse" of VR- and AR-driven remote work and play.
As Facebook reports earnings after markets close Monday, Wall Street is optimistic for solid revenue and profit growth despite headwinds — particularly, Facebook's warning last month that changes to Apple's privacy rules will weigh down its results.
That early warning could help insulate the company from a massive stock drop in after-hours trading — unlike Snapchat, whose stock fell roughly 25% last week after it conceded that Apple's changes were impacting its business.
Stagnant user growth in North America could weigh on investor confidence, and analysts will be looking to see whether Facebook's increased investments in safety and security cut into profits. The company said last month it spent over $13 billion on safety and security efforts since the 2016 U.S. elections.
Critical stories based on internal reports leaked by whistleblower Frances Haugen continue to surface in waves following the Wall Street Journal's "Facebook Files" series that kicked it all off.
Friday night saw the first group of stories from the Facebook Papers consortium of two dozen news outlets, which focused on concerns by some Facebook employees that the company didn't do enough to stop planners of the Jan. 6 Capitol insurrection.
On Sunday, the New York Times, the Wall Street Journal and the Washington Post each offered in-depth reports on Facebook researchers' and employees' concerns that their platform promotes extremism in India and their company doesn't spend enough to limit harmful content there.
The Journal also reported Sunday on internal debates at Facebook over whether to continue to include the far-right outlet Breitbart News in Facebook's News Tab. Monday is expected to bring more stories from the consortium.
"We need to steel ourselves for more bad headlines in the coming days, I'm afraid," Nick Clegg, the company's VP of global affairs, wrote in an internal post seen by Axios' Sara Fischer.
Facebook also hosts a virtual developer conference, Connect, on Thursday, with a keynote by Zuckerberg that's expected to go deeper into the company's metaverse-building project.
A widely reported plan to rename Facebook could surface during the earnings report or at that event.
Go deeper