U.S. will now allow private citizens to sponsor Afghan refugees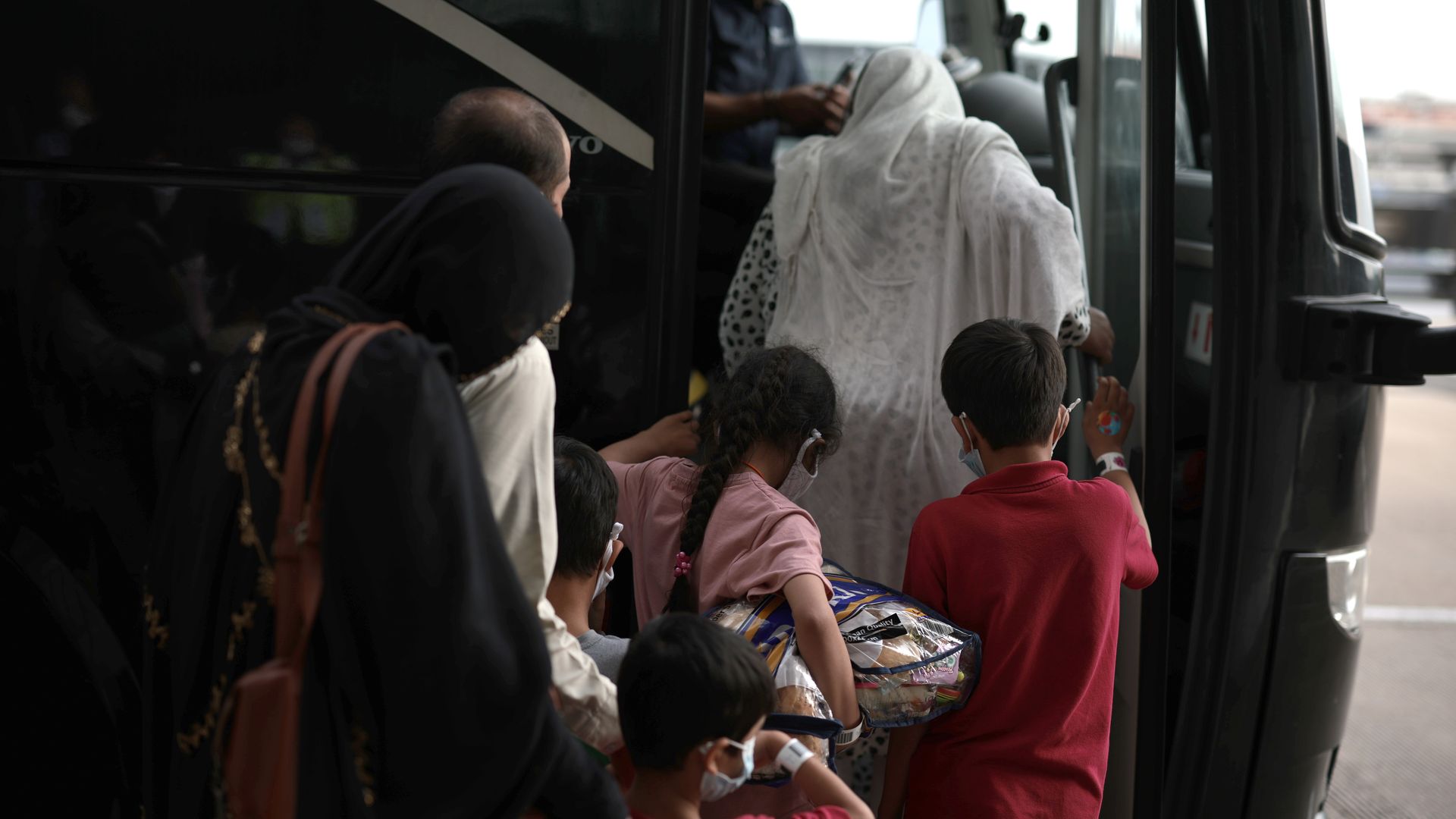 Americans wanting to help vulnerable Afghan refugees now have a new way to get involved through a new U.S. private refugee sponsorship program announced Monday.
Groups of at least five adults can apply, complete background checks and start fundraising the $2,275 per refugee required.
Why it matters: It's a big shift in the U.S. refugee process, which has long relied on nonprofits.
There are roughly 55,000 Afghans waiting on military sites to be resettled into new homes, and nonprofit refugee agencies have struggled to quickly find housing, staffing and jobs for them.
Since Aug. 17, refugee agencies had resettled 5,800 Afghans, an administration official told Axios last week. 55,000 were still on military sites.
Between the lines: "This program showcases the powerful role that individuals can play in coming together to welcome and integrate Afghans into American society, reflecting our spirit of goodwill and generosity," the State Department release said.
The administration was expected to unveil a private sponsorship program in 2022, but some advocates had hoped they would move quicker to respond to the needs of Afghan refugees in the U.S.
How it works: State is partnering with Community Sponsorship Hub for the program, and applications are submitted through the site Sponsor Circles.
Once groups are certified, they can help welcome refugees being resettled in their community, including helping to find housing, providing basic necessities and helping complete paperwork.
The big picture: Other nations, including Canada, have already established popular private sponsorship programs praised by refugee advocates.
Canada set a goal of 22,500 refugees to be resettled through private sponsorship in 2021 — 1.8 times as many as the target for government-assisted refugees.
Go deeper