Facebook stories fill newsfeeds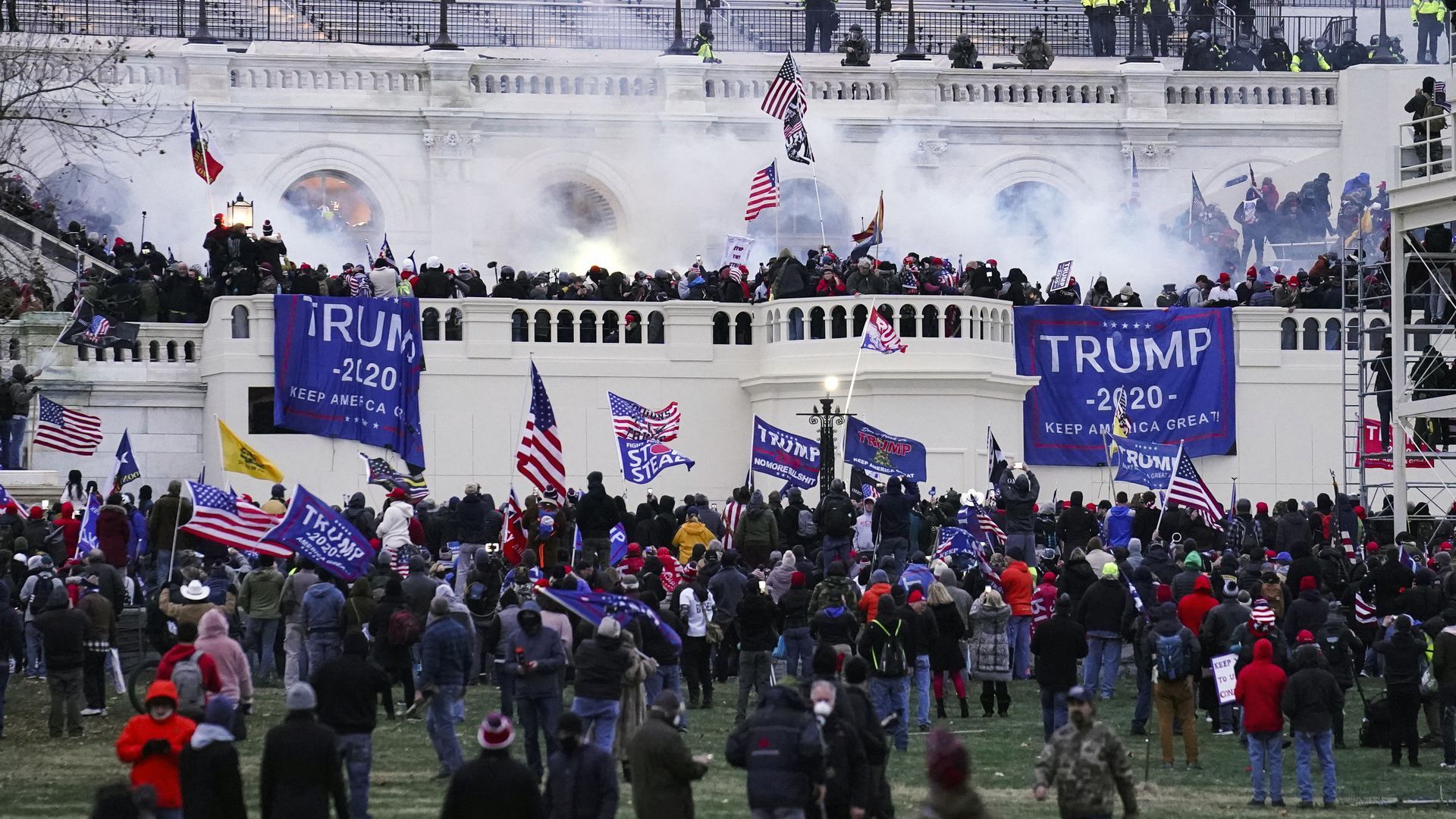 A gusher of Facebook stories hit the web Friday night and will cascade into next week, as a consortium of at least 17 news organizations unfurl a series branded "The Facebook Papers," based on documents from whistleblower Frances Haugen.
Driving the news: The consortium's plan was for the stories to begin Monday. But one outlet after another jumped the gun last evening.
Why it matters: As supporters of Donald Trump stormed the U.S. Capitol on Jan. 6, Facebook engineers in California were racing to tweak internal controls to slow the spread of misinformation, AP reports.
Emergency actions included banning Trump, freezing comments in groups with a record for hate speech and filtering out the "Stop the Steal" rallying cry.
Inside Facebook, some employees "took to an internal discussion board to express shock and outrage," Bloomberg reports:
"Many of the posts were imbued with a dawning sense that they and their employer — whose platforms for weeks had spread content questioning the legitimacy of the election — bore part of the blame."
Facebook responds: "We are a significant social media platform so it's only natural for content about major events like that to show up on Facebook. But responsibility for the insurrection itself falls squarely on the insurrectionists ... and those who incited them," the company said.
What's next: Facebook reports earnings Monday, and is reportedly planning a corporate rebrand with a new corporate name.
Go deeper: Facebook stories from the Wall Street Journal, the New York Times, the Washington Post, NBC News, CNN and Bloomberg.
Go deeper