Swipe for your wedding plus-one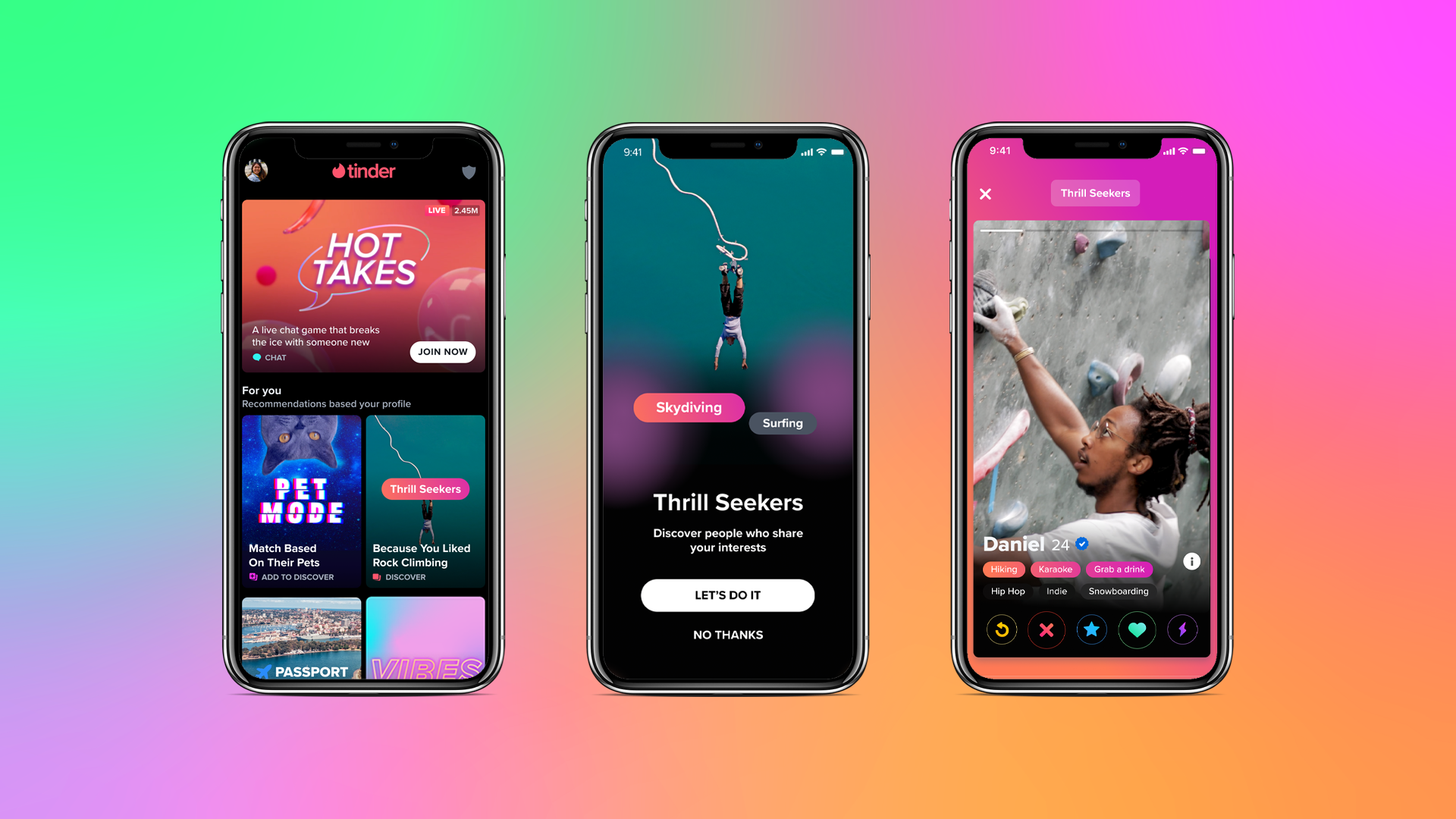 Weddings have come roaring back, and now you can swipe right for to find a date on Tinder who will go with you.
By the numbers: Due to the pandemic backlog, there will be some 2.5 million weddings in the U.S. in 2022, the highest number since 1984, according to The Wedding Report. And mentions of "plus one" in Tinder users' bios has jumped 45% as a result, per Tinder data.
What's happening: Tinder has an "Explore" page in the app that lets users join interest groups — such as extreme sports — or look for partners through social experiences, like in-person speed dating.
Now the dating app has added a new group to "Explore" called "Plus One," which swipers can join to find dates for weddings or other events.
My thought bubble: Sure, a wedding can feel like one of the worst places to fly solo. But is it really better to bring someone along as a first or second date? That seems like a lot of pressure (and a potential recipe for disaster).
Plus, think of how the bride and groom may feel about having a rando on their special day (and in their pictures).
We'd love to hear your thoughts! Would you use Tinder's "Plus One" feature? Would the single folks in your life use it? Send us a note at [email protected].
Go deeper