Biden admin releases first national strategy to promote gender equality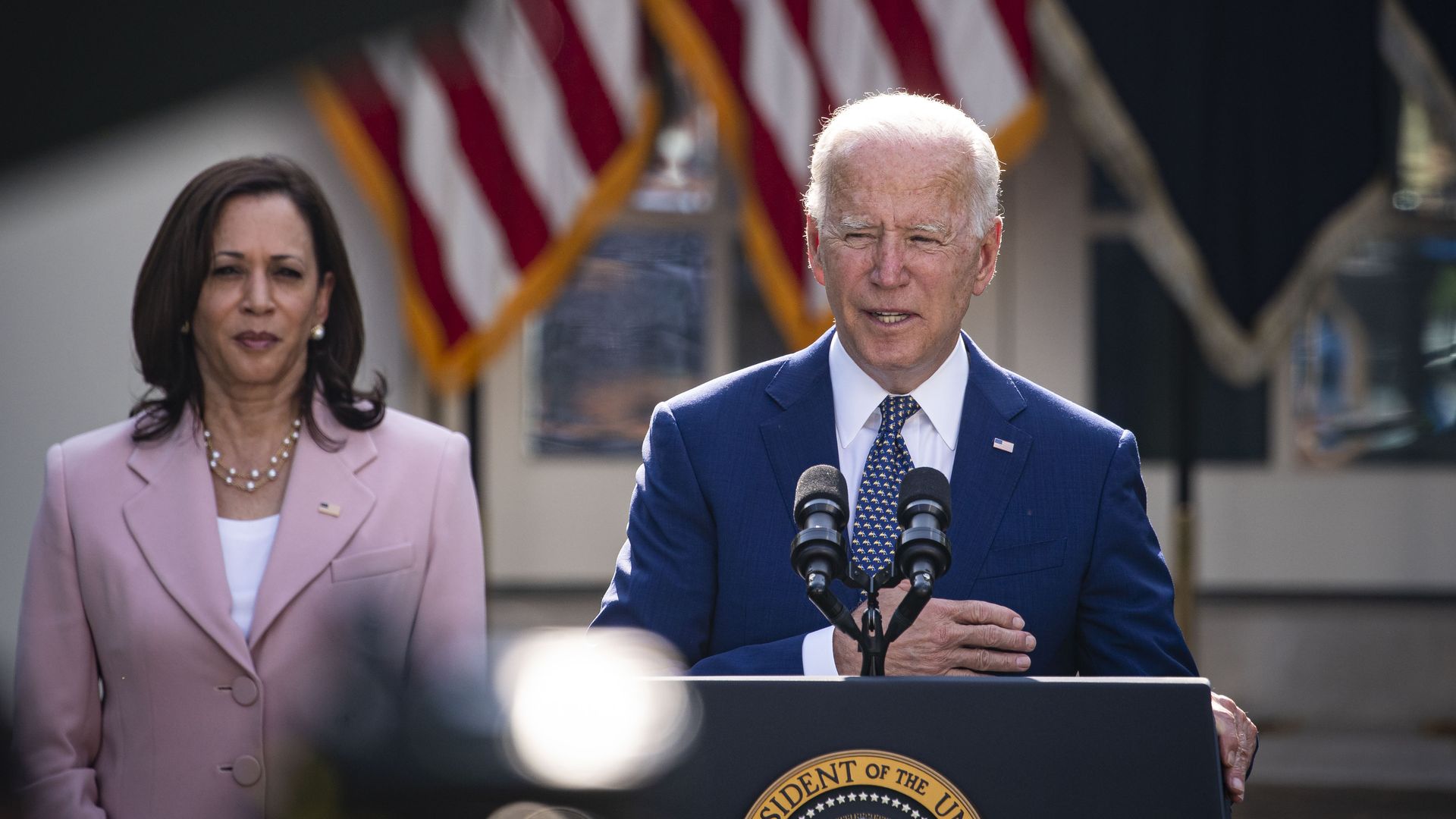 The Biden administration on Friday released a 42-page plan to promote gender equality at home and abroad — the first national strategy of its kind.
Why it matters: Women in the U.S. and around the world dealt with an unequal playing field before the coronavirus pandemic exacerbated many of the issues they face, potentially reversing years of progress.
The big picture: The Biden administration's plan in part focuses on improving economic security for women by strengthening laws that prohibit wage discrimination on the basis of gender, race and other characteristics and promoting wage transparency.
It plans to prevent and respond to gender-based violence by attempting to address its root causes and expanding services for survivors.
The administration said it hopes to expand access to health care, including sexual and reproductive health care, by building on the Affordable Care Act and defending Roe v. Wade.
What they're saying: "Following the worst economic collapse since the Great Depression, women's participation in the American labor force plummeted to its lowest level in over 30 years. Rates of gender-based violence have risen significantly, and racial and ethnic inequity has deepened," President Biden and Vice President Harris said in a letter accompanying the strategy.
"This moment demands a bold and united response—a commitment to do more than just rebuild to a status quo that wasn't working for women and girls, but rather to build back better," they added.
Go deeper: The rise of women in the gig economy
Go deeper