New Zealand passes "world-first" climate change disclosure law for banks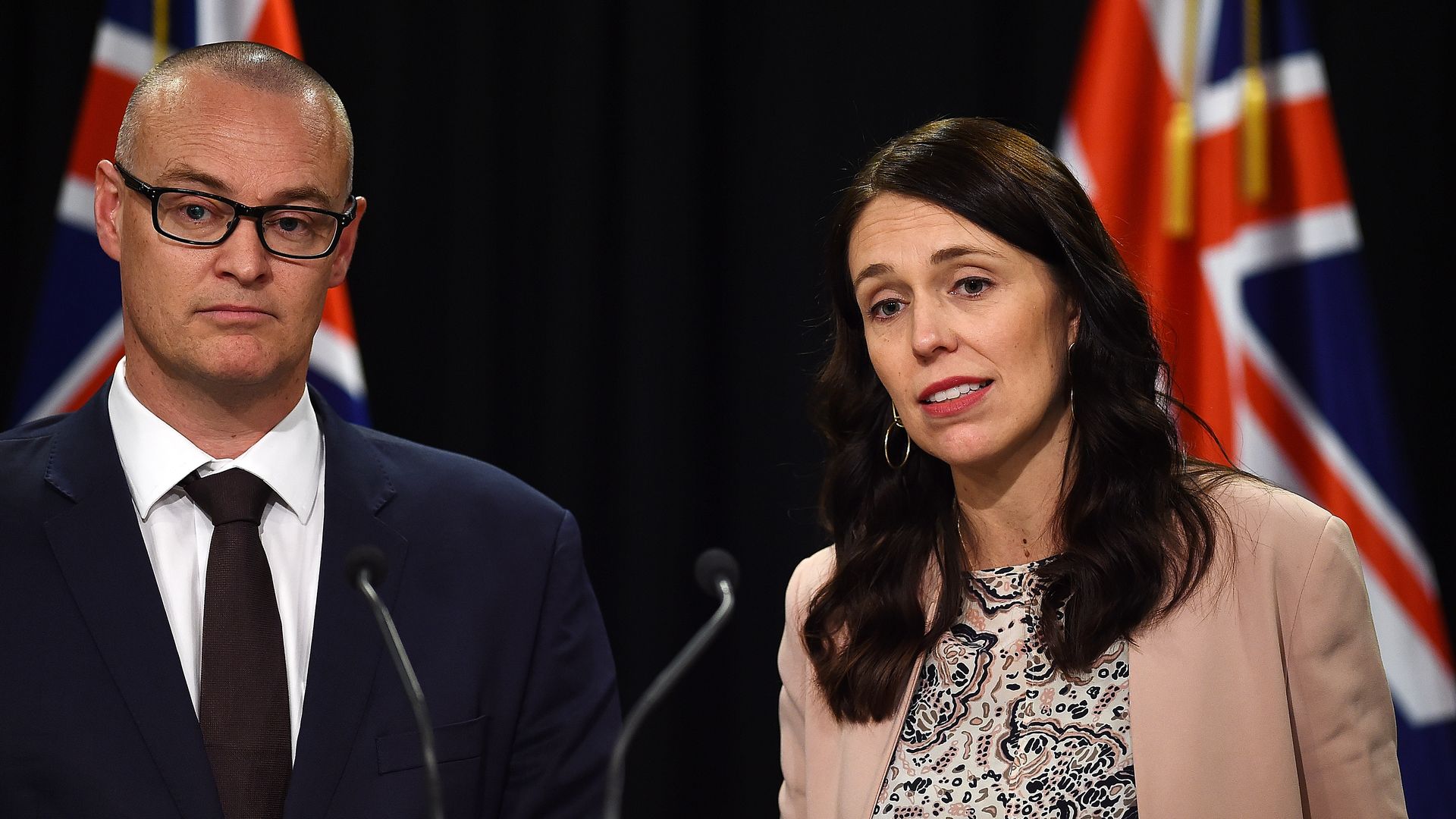 New Zealand passed a "world-first" law requiring financial institutions to disclose and act on climate change impacts concerning their businesses, officials announced Thursday.
Why it matters: About 200 of the "largest financial market participants in New Zealand" will have to "disclose clear, comparable and consistent information about the risks, and opportunities, climate change presents to their business," per a statement from commerce and consumer affairs minister David Clark.
This includes banks with "total assets of more than NZ$1 billion [$718.9 million]," Reuters notes.
Of note: Climate change minister James Shaw noted in a statement that the legislation makes New Zealand the "first country in the world to introduce mandatory climate-related reporting for the financial sector."
NZ has "an opportunity to pave the way for other countries to make climate-related disclosures mandatory," he added.
Details: The law will require disclosures for financial years beginning in 2023, subject to the publication of climate standards from New Zealand's independent accounting standard-setter, the External Reporting Board (XRB).
The big picture: Prime Minister Jacinda Ardern's government has committed to a series of policies aimed at tackling climate change and reducing emissions, including making the public sector carbon neutral by 2025.
Go deeper