Israel to approve new construction in West Bank settlements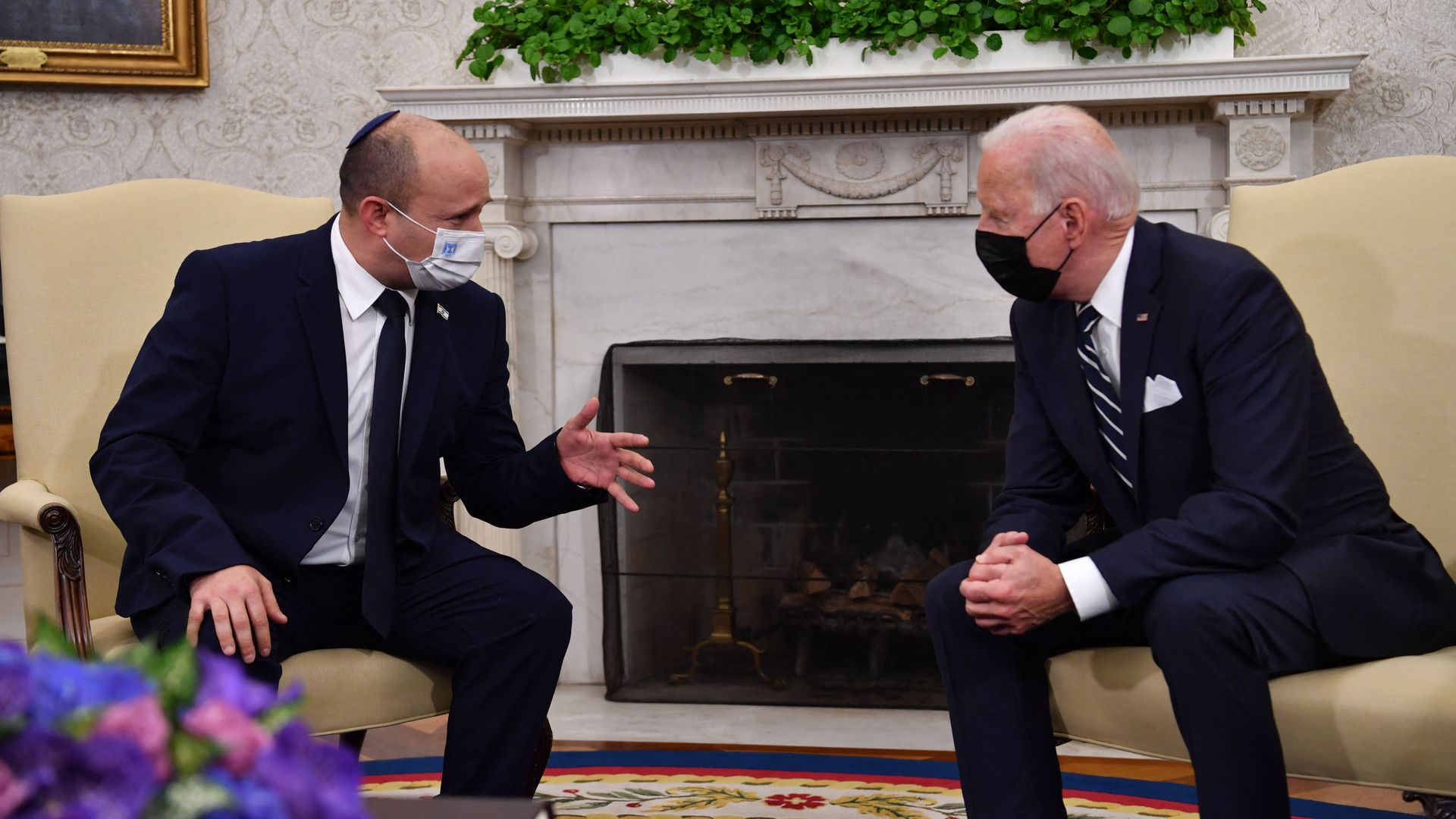 Israel will approve the construction of 4,400 new homes in the West Bank next week: 3,10o in the Jewish settlements and 1,300 in Palestinian villages.
Why it matters: This will be the first time Israel has approved new settlement building since President Biden assumed office, and it's the first time since 2007 that it approves a significant number of new homes for Palestinians in "Area C" of the West Bank, which is controlled by Israel.
Behind the scenes: The Biden administration has pressed the Israeli government in private to restrain settlement activity. The Israeli decision will likely cause tensions, and it could push the U.S. to air its criticism in public.
The big picture: Most of the international community views the West Bank settlements as illegal, and the Palestinians argue that Israel is claiming more and more land that should be part of their future state.
A substantial number of the houses to be approved are in the isolated Israeli settlements deep into the West Bank and outside of the big settlement blocs that are envisioned to remain a part of Israel in any future peace deal.
The backstory: Israeli Prime Minister Naftali Bennett, a settlements supporter, had wanted to get one big step on settlements out of the way before his visit to Washington in August: the approval of 2,000 new housing units in the Israeli settlements and about 1,000 new units in Palestinian villages.
Instead, a strike by the workers union of one of the departments in the Ministry of Defense postponed the move.
Biden told Bennett in their Aug. 27 meeting at the White House that he expected Israel to show restraint on the settlements issue, and Bennett replied that Israel would build only according to needs arising from "natural growth."
The number of housing units has now increased from the previous plan, with 900 additional houses to be approved in the settlements and 350 more in Palestinian villages.
Between the lines: It would have been much easier to approve the new units before Biden explicitly pressed Bennett on this issue, and the meeting to approve the housing units was delayed by eight weeks after the visit. Now it will take place next week.
Go deeper