Beauty giant Coty Cosmetics looking to sell its own branded products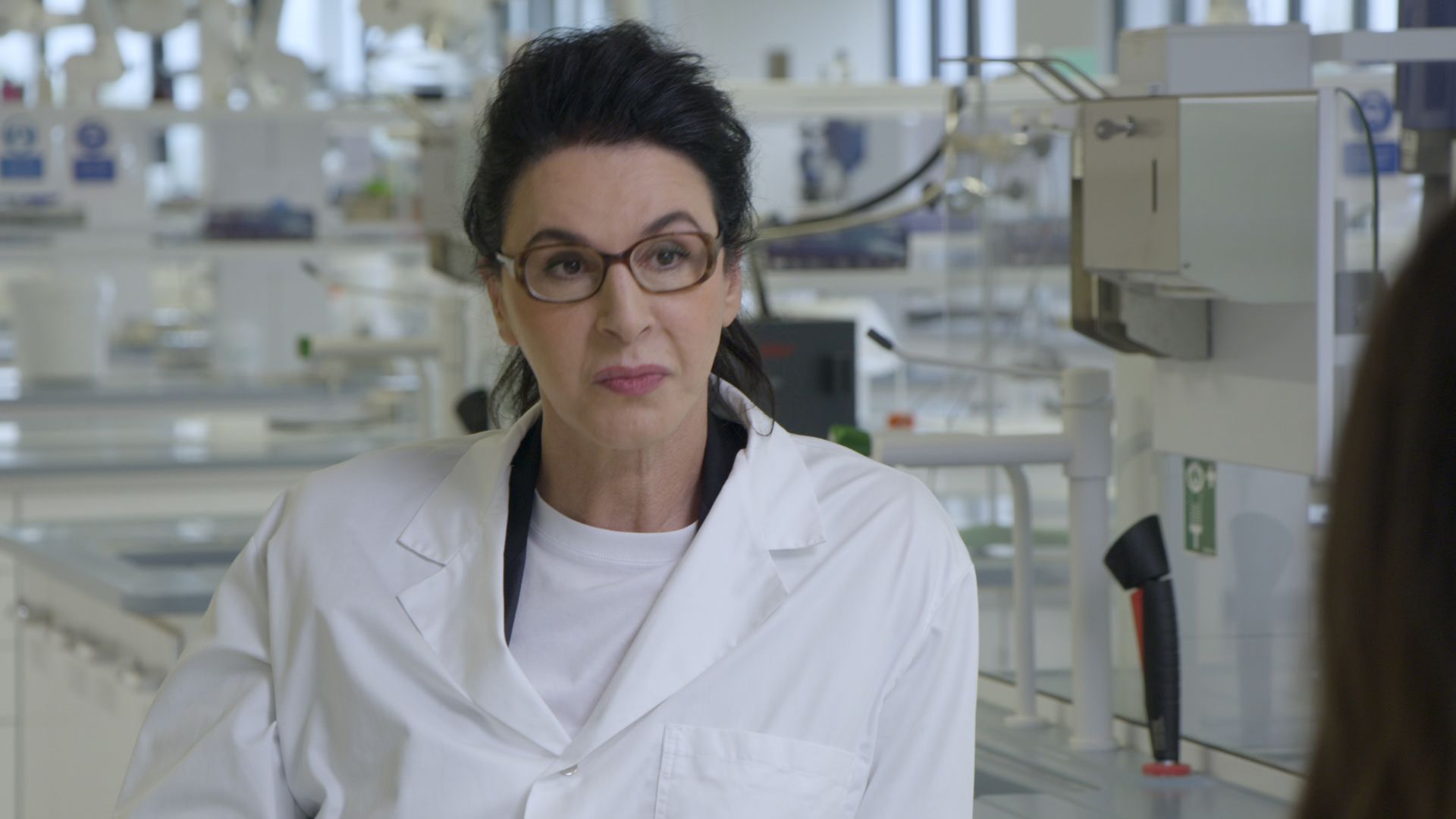 Coty Cosmetics CEO Sue Nabi tells Axios the beauty giant will "probably" introduce Coty-branded products one day.
Why it matters: Coty produces some of the world's most popular fragrances, skin care products and color cosmetics on behalf of other well-known brands, but has shied away from producing its own branded products.
In an interview on "Axios on HBO," Nabi also discussed the brand's decision to buy a 52% stake in Kylie Cosmetics and a 20% in KKW Beauty, the beauty brand from Kim Kardashian West.
Coty has faced lawsuits from investors that have argued that the Kylie Cosmetics deal was overpriced, given misrepresented figures presented to Forbes in 2020 about the business. Those lawsuits have been dismissed. Nabi said the power of those brands on social media makes them lucrative long-term investments.
"Clearly, we're going to invest behind Kylie. … She's today the most followed woman on Instagram. She gained recently 2 million followers in one week, 60 million, over 60 million in one year," Nabi said.
The big picture: The beauty industry has been upended by the pandemic-driven shift to e-commerce and micro-influencers via social media platforms like TikTok and Instagram.
Micro-influencers, or social media influencers that cater to a niche audience, have forced legacy beauty companies to consider more progressive trends, like sustainable beauty products, genderless cosmetics and skincare and a wider variety of skin tone-matching in makeup.
The bottom line: "These followers are following this person because they know this person is an expert of something. And with these, I would say, new generation of influencers," Nabi said.
Coty has recently invested a lot in overhauling its Cover Girl beauty brand, specifically, to address more diversity.
Go deeper