China pulls Celtics games after Enes Kanter criticizes Xi Jinping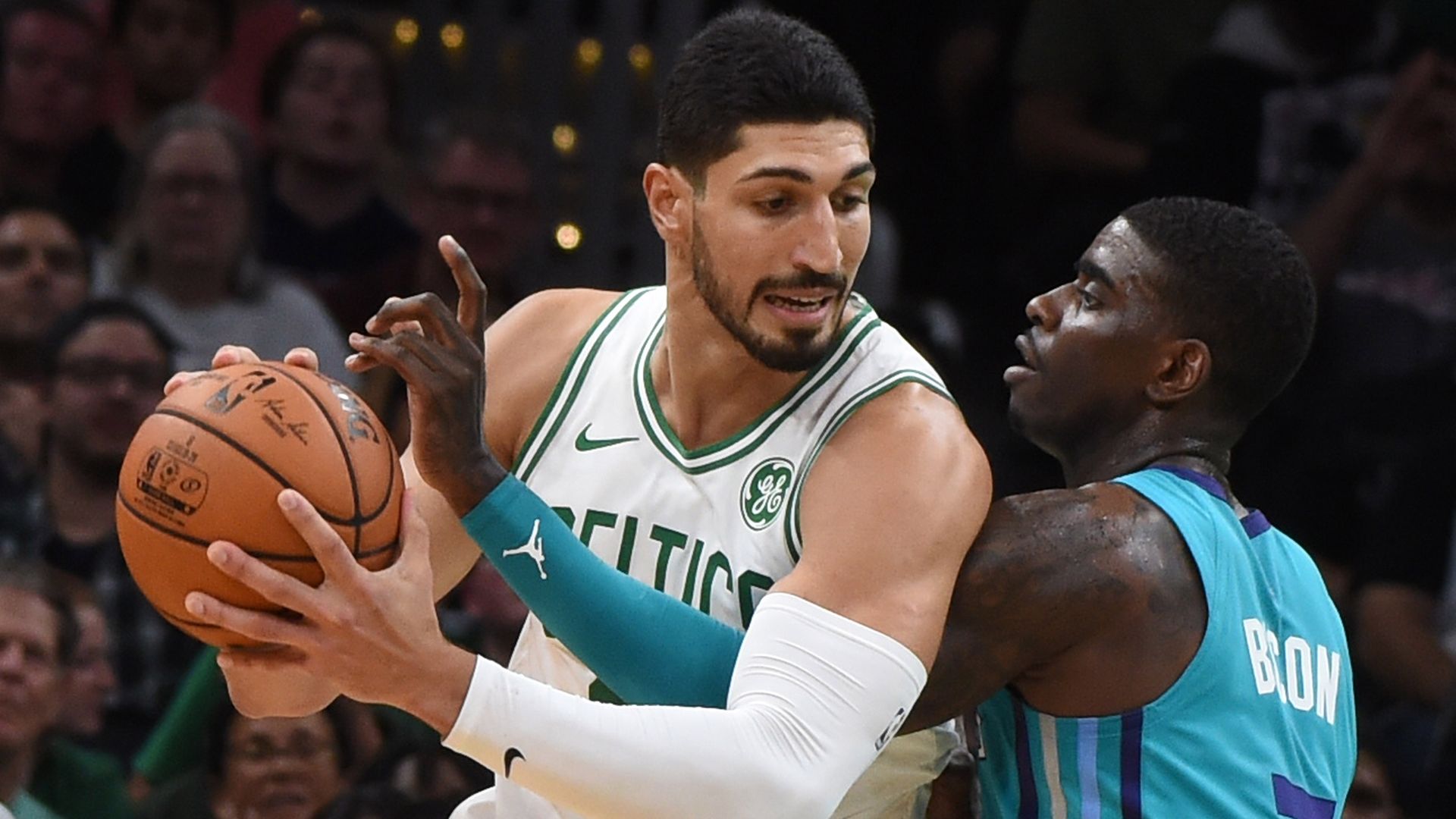 China will no longer stream Boston Celtics games after center Enes Kanter called Chinese President Xi Jinping a "brutal dictator" in a social media post over the Chinese government's repressive policies in Tibet, according to the New York Times.
Why it matters: Kanter's criticism of Beijing has sparked another round of trouble for the NBA in China, one of its largest and most restrictive markets.
Celtics games are no longer available for replay on Tencent, which streams the NBA in China, per the Times. The platform's website also indicated that upcoming games won't be available.
Kanter, who is wanted in Turkey for defamation and terrorism after denouncing President Recep Tayyip Erdoğan over reports of human rights abuses, has routinely used his platform to advocate for human rights.
Kanter also called for Tibetan independence while wearing a T-shirt with an image of the Dalai Lama.
China considers Tibet, which was an independent state before the 1950s, part of its mainland and has repeatedly cracked down on independence protests.
The backdrop: The league became embroiled in a geopolitical crisis roughly two years ago when Daryl Morey, the Houston Rockets GM at the time, tweeted — then quickly deleted — his support for pro-democracy protests occurring in Hong Kong.
The Chinese government and several Chinese businesses swiftly severed ties with the Rockets, even after both Morey and the NBA backtracked.
The NBA was heavily criticized for not backing the pro-democracy movement in Hong Kong or condemning the CCP's human rights abuses.
Thought bubble, via Axios' Bethany Allen-Ebrahimian: "Kanter has a history as an unapologetic critic of authoritarianism. The NBA is unlikely to be able to convince him to hold his tongue on Beijing, suggesting the Celtics may be in for an extended blackout in China."
The big picture: At a time when consumers are increasingly pressuring American companies to take a stand on social and political issues in the U.S. and abroad, the NBA has largely skirted criticism on its lack of a stance on human rights abuses committed by the CCP.
After the chaos set off by Morey's tweet, NBA commissioner Adam Silver responded by saying the league supported freedom of expression but that he understood why the Chinese government and businesses were upset.
Go deeper: Soccer stars speak out on China's Uyghurs — and pay a price
Go deeper