Harris breaks tie to confirm Biden's Education Department civil rights chief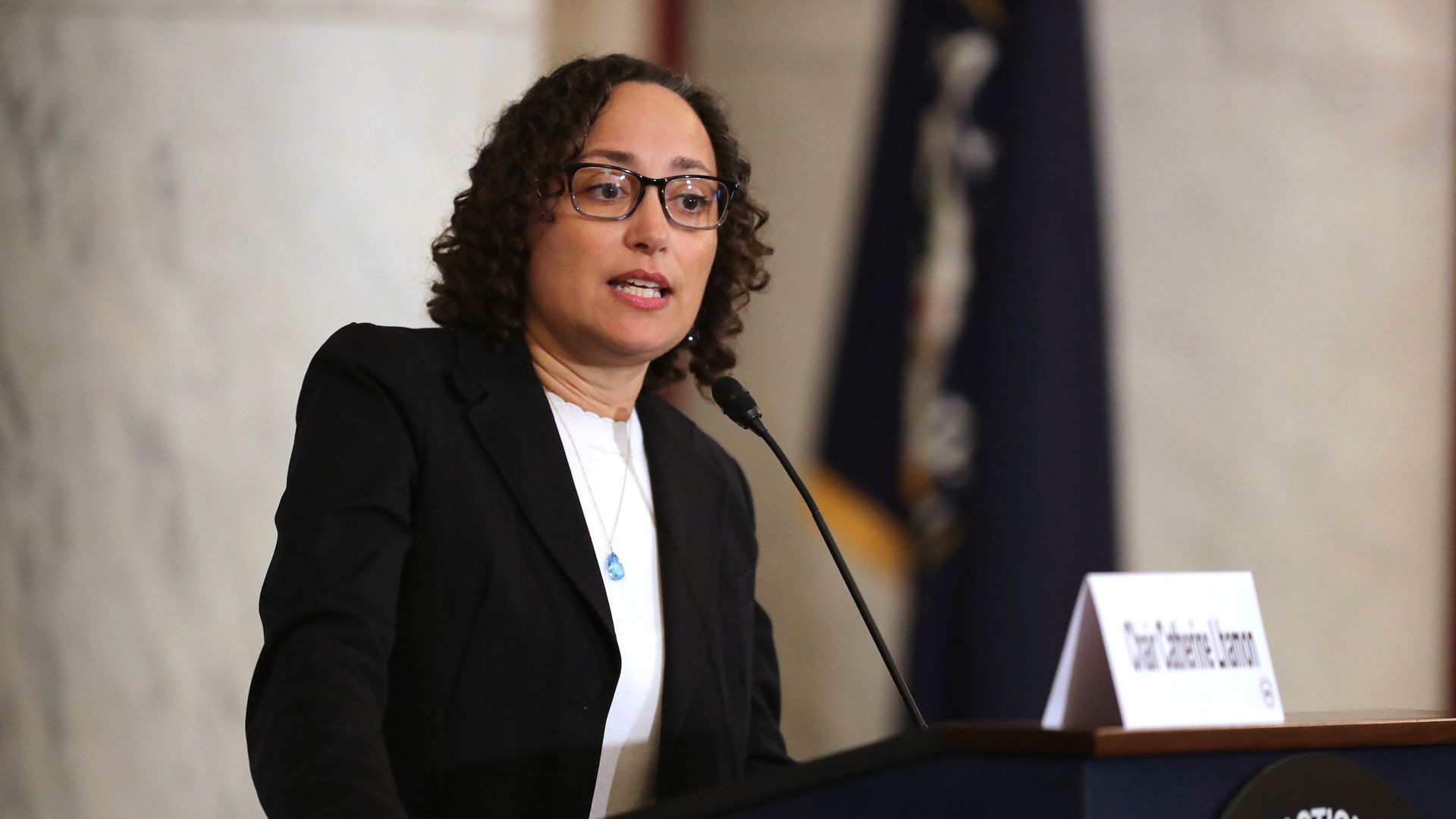 The Senate voted 51-50 on Wednesday to confirm Catherine Lhamon to lead the Education Department's Office for Civil Rights, with Vice President Harris casting the tie-breaking vote.
Why it matters: Lhamon, who led the same office under former President Obama, has faced criticism from Republicans who challenge her views on transgender students' rights and regulations on sexual misconduct in schools.
The backdrop: Under the Trump administration, the department reversed several Obama-era policies, including guidance that encouraged colleges to consider race in admissions as a way to bolster diversity and preserved trans students' right to use bathrooms that align with their gender identity.
Lhamon made clear during her confirmation hearing that she strongly disagrees with decisions made by Betsy DeVos, former President Trump's education secretary, to expand protections for students and faculty accused of sexual misconduct.
"The regulation permits students to rape and sexually harass with impunity," she said when questioned. "The regulation has weakened the intent of Title IX that Congress wrote."
What they're saying: "With this confirmation, our nation has once again gained a champion who will work each day to ensure that our public schools and institutions of higher education become ever fairer and more just," Education Secretary Miguel Cardona said in a statement.
"Catherine is one of the strongest civil rights leaders in America and has a robust record of fighting for communities that are historically and presently underserved."
The other side: Sen. Richard Burr (R-N.C.), who opposed Lhamon's nomination, previously said that Lhamon would not be able to uphold a "commitment to impartiality, fairness, and protecting the constitutional right to due process."
Background: Lhamon, who graduated from Amherst College and later Yale Law School, said in her testimony that she became a lawyer after hearing her mother's stories about growing up in racially segregated schools in Virginia.
She led the Office of Civil Rights until 2017, when she became chair of the U.S. Commission on Civil Rights.
Go deeper