House votes to hold Bannon in contempt of Congress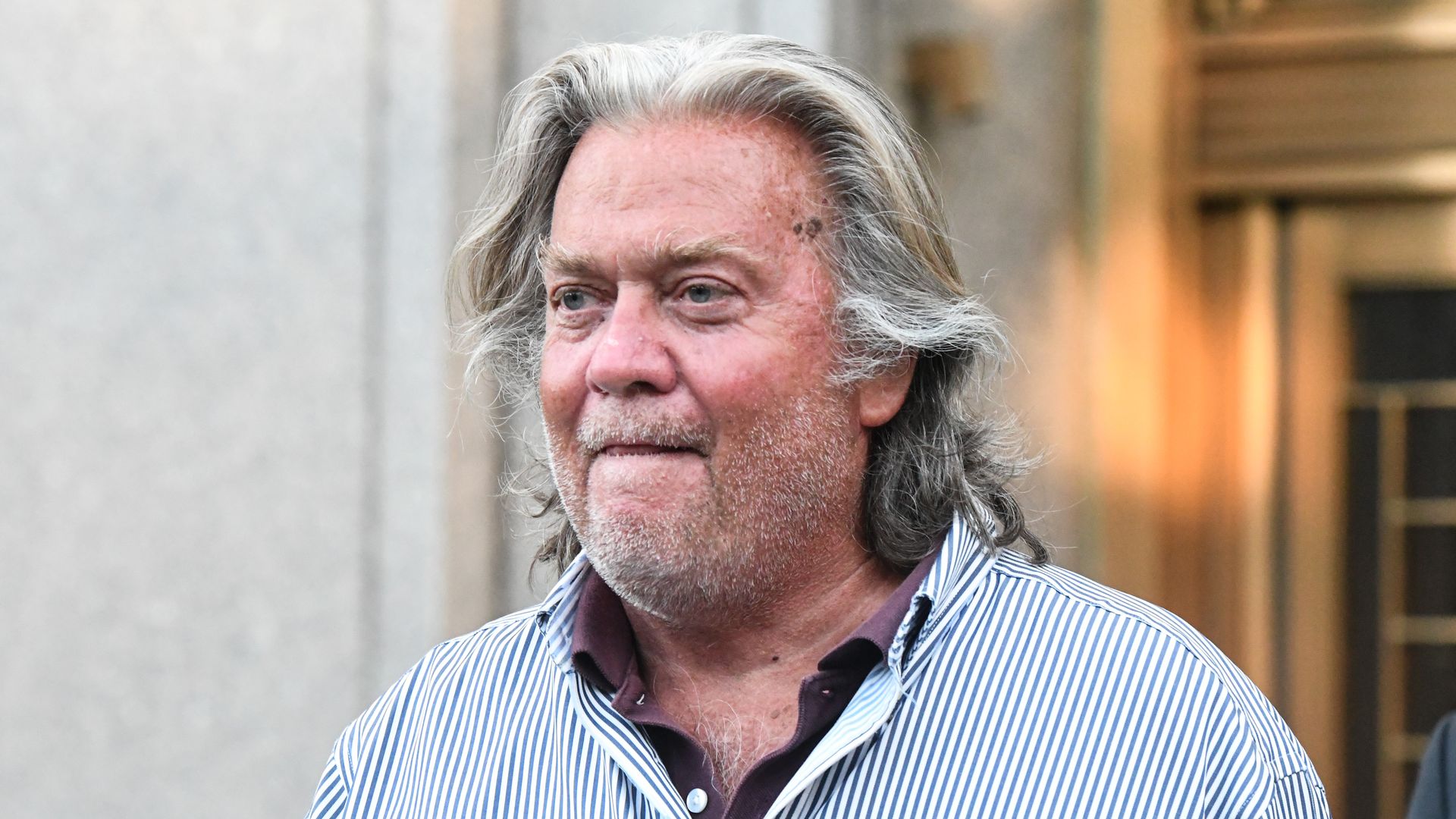 The House of Representatives voted 229-202 on Thursday to hold former Trump strategist Steve Bannon in contempt of Congress for refusing to comply with a subpoena from the Jan. 6 select committee.
Why it matters: The Justice Department will now consider bringing criminal charges against Bannon, marking a significant escalation in the Jan. 6 committee's efforts to enforce subpoenas against Trump allies who refuse to cooperate.
Between the lines: If the vote demonstrated Democrats' united front in using any means necessary to uncover facts about Trump's role in Jan. 6, it also showed similar unity among Republicans for opposing the investigation.
A total of nine Republicans, including Reps. Liz Cheney (R-Wyo.) and Adam Kinzinger (R-Ill.) — the two Republicans on the Jan. 6 committee — voted in favor of the resolution.
The others are Nancy Mace (R-S.C.), Peter Meijer (R-Mich.),  Anthony Gonzalez (R-Ohio), Fred Upton (R-Mich.), John Katko (R-N.Y.), Brian Fitzpatrick (R-Pa.) and Jaime Herrera Beutler (R-Wash.).
Of the Republicans who voted for the resolution, all but two, Fitzpatrick and Mace, voted for Trump's impeachment in January.
Rep. Greg Pence (R-Ind.), whose brother Mike Pence was one of the high-profile targets of the Jan. 6 attack, was the only Republican who didn't vote. "Congressman Pence has a family medical emergency he is attending to, however, he would have voted no," a Pence spokesperson said.
House Republican leadership whipped against the bill, telling members the subpoenas go beyond congressional authority and that the select committee "does not get to step into the shoes of law enforcement."
The big picture: Bannon is just one piece of a far broader investigation into the attack.
The committee has subpoenaed three other former Trump aides, including former Chief of Staff Mark Meadows, and nearly a dozen organizers of a rally that preceded the attack.
Rep. Bennie Thompson (D-Miss.), the chair of the committee, said Wednesday that Bannon is the only person subpoenaed by the panel who has "totally ignored the process."
The committee has also sent document requests to government agencies, as well as social media and telecom companies, to piece together a comprehensive report on the attack.
What to watch: There has not been a successful prosecution under the criminal contempt statute since the Reagan administration. Assuming DOJ does bring charges, experts say it could take months, or even years, for Bannon to be convicted.
Editor's note: This post has been updated with a comment from Pence's spokesperson.
Go deeper