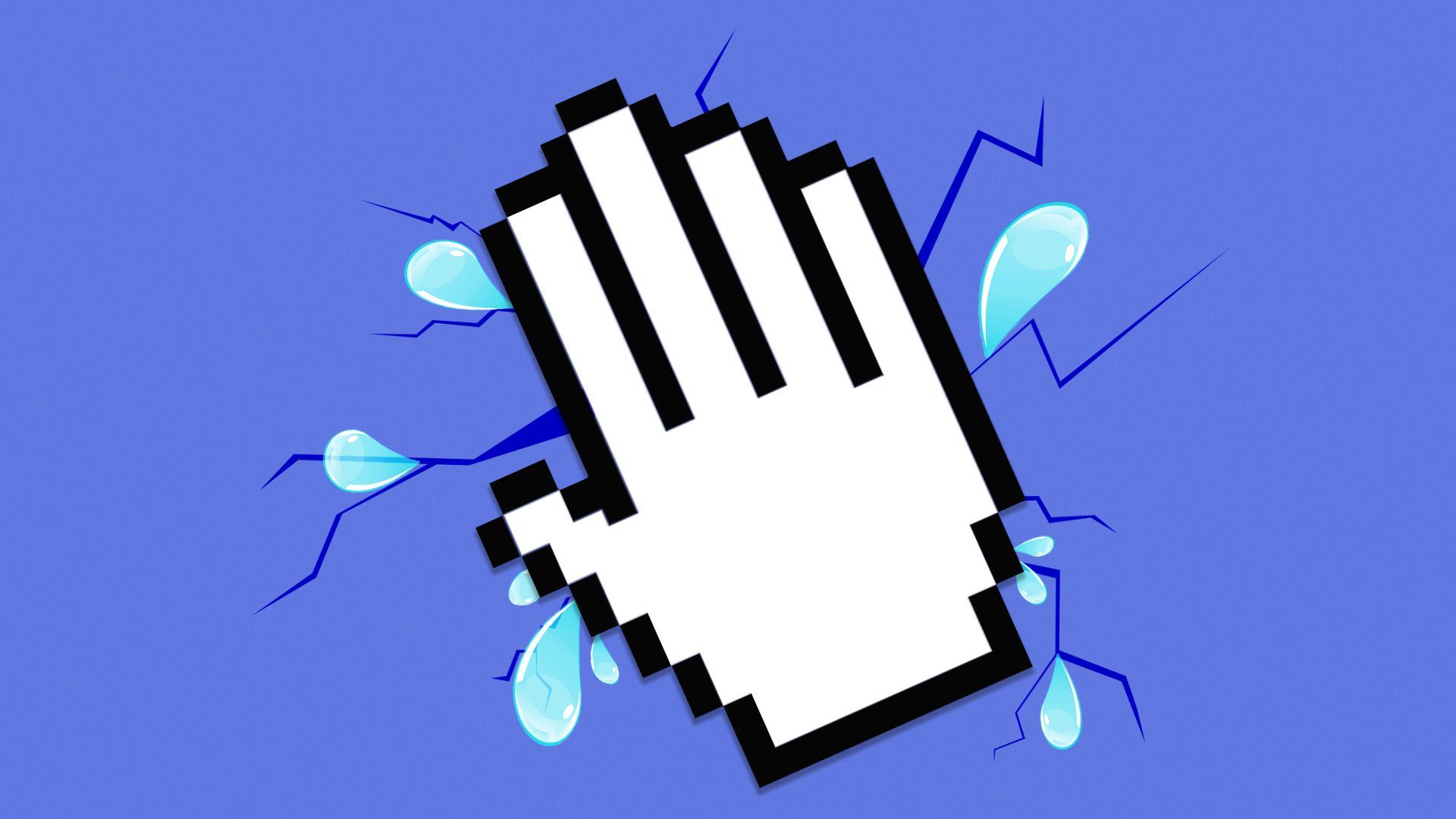 Tech companies are learning what everyone in Washington already knows: Leaks of confidential info are inevitable, and "plumbing" operations to close them rarely work.
Why it matters: Most tech firms talk up the power of transparency but prefer to keep details of their operations secret from competitors and the public. Researchers, regulators and the media are increasingly relying on information provided by dissident employees and whistleblowers to see inside companies' workings.
Driving the news: Facebook is beset by a steady stream of negative press based on a massive trove of internal research that former employee Frances Haugen took with her when she left the company earlier this year.
A Twitter thread posted by Facebook communications VP John Pinette Monday said that the documents had been "mischaracterized" and added, "A curated selection out of millions of documents at Facebook can in no way be used to draw fair conclusions about us. Internally, we share work in progress and debate options."
Pinette's tweets also suggested more document leaks are on the way: "Right now 30+ journalists are finishing up a coordinated series of articles based on thousands of pages of leaked documents."
Meanwhile, information leaked from Netflix detailed the cost and viewership of Netflix's Dave Chappelle special, which is under fire inside and outside the company for the comedian's transphobic jokes.
Netflix Friday fired a trans employee who was organizing an Oct. 20 protest. The firing was over the company's belief that the employee was responsible for the data leak, according to the Verge.
Between the lines: The law distinguishes between the crime of stealing trade secrets and the somewhat protected speech of whistleblowers exposing wrongs or employees exercising their right to organize.
Tech companies, particularly Apple, are known for strict secrecy rules around new product development.
Apple famously sued several blogs in 2004 and 2005 to force them to divulge sources after they published leaked details of new products. The company won an initial ruling, but an appeals court later decided against Apple.
Yes, but: More recent Apple personnel moves have suggested the company may be moving more broadly against discussion of workplace conditions.
Last week Apple fired Janneke Parrish, an Apple program manager who helped organize an "#AppleToo" anti-harassment campaign. Parrish said Apple told her she was suspected of leaking details of a virtual Town Hall meeting on the topic of workplace misconduct, per the Washington Post.
The big picture: The amount of leaking from big tech firms has grown as employees are increasingly motivated by concerns over workplace fairness and product ethics.
Google and Facebook have both seen frequent leaks to the press from their all-hands meetings.
In response, some companies have begun tightening control over internal communications.
Facebook, which has long prioritized a freewheeling culture of debate, told employees last week it was making some of the policy discussions on its internal Workplace system private, per the New York Times.
Go deeper