Micron to spend $150 billion on chip plants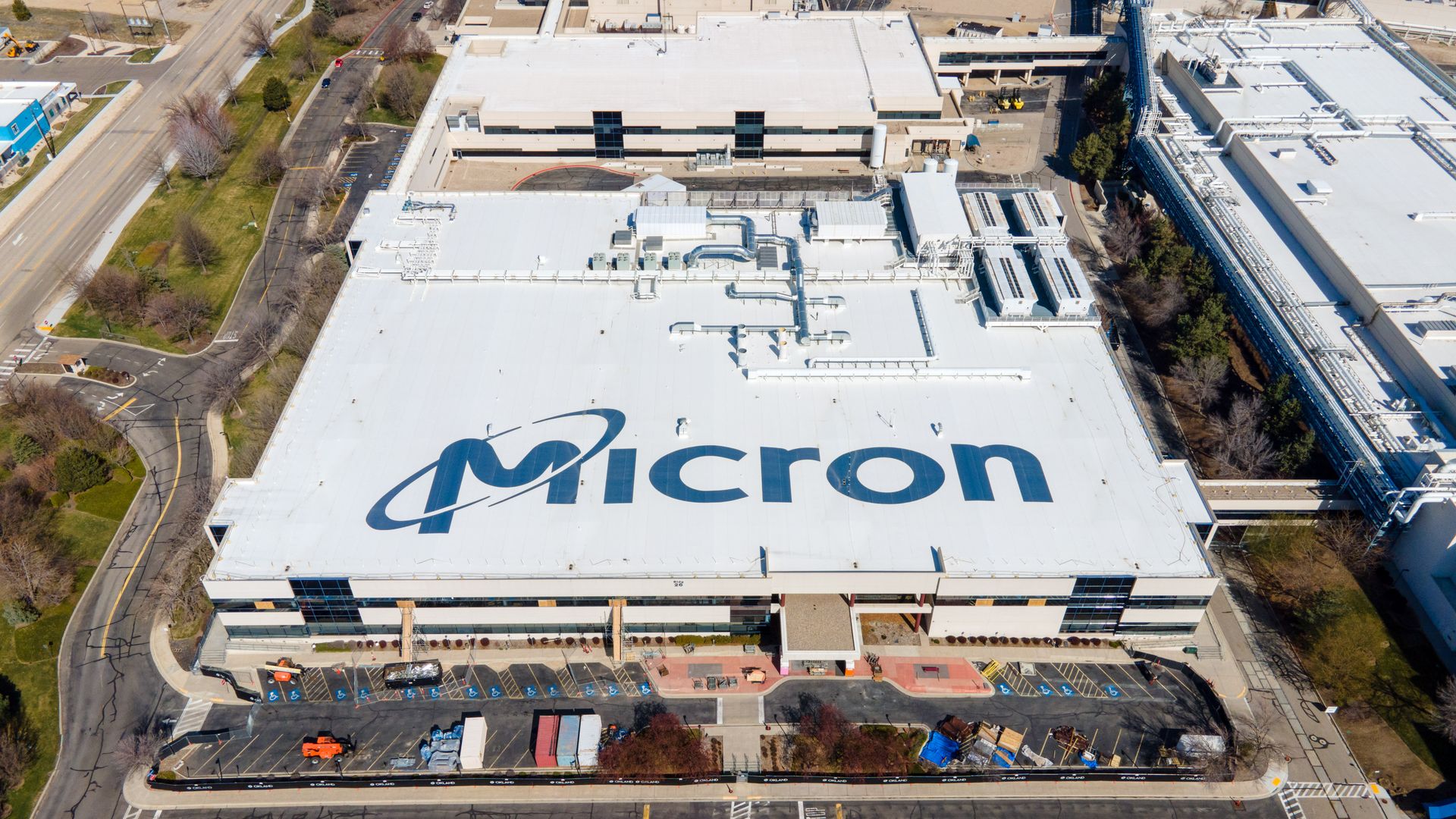 Memory chip maker Micron is announcing plans to spend $150 billion over the next 10 years, much of which will go to building new chip plants, potentially in the U.S.
Driving the news: Micron is willing to expand in the U.S. — but wants a commitment on government funding for the chip industry.
Context: Whereas the bulk of memory chips were once made in the U.S., today only about 2% of global capacity is here, with the most advanced chips coming largely from Taiwan, China and Korea.
Between the lines: In making the announcement, Micron is hoping to convince Congress (as well as governments in other countries) to move forward quickly with tax incentives as the company weighs where to locate its next manufacturing plants.
Micron chief strategy officer David Moore told Axios that the company is likely to locate much of its new capacity in places where it already has operations, a list that includes the U.S., but also locations throughout Asia, including Singapore, Japan, Taiwan and China.
"Concentration is something we view as a risk overall to the supply chain," Moore said.
Go deeper