Manchin's massive means test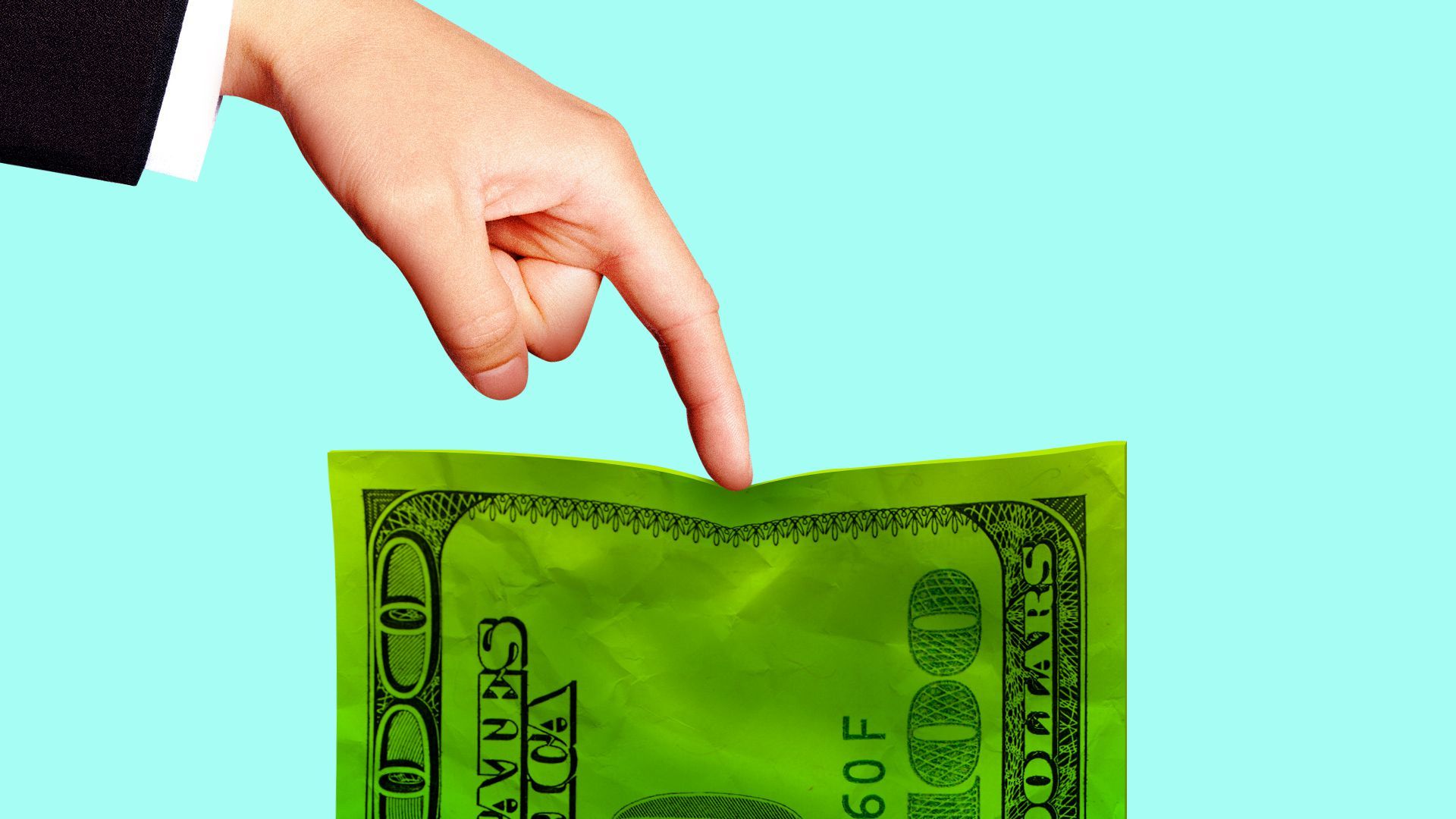 Sen. Joe Manchin (D-W.Va.) is offering progressives a trade: He'll vote for their cherished social programs if they accept strict income caps for the recipients, people familiar with the matter tell Axios.
Why it matters: Manchin's plan to use so-called means-testing for everything from paid family medical leave to elder and disabled care would drastically shrink the size and scope of the programs. It also would bring a key moderate vote to the progressive cause.
Widespread means-testing has the potential to slash the overall price tag for President Biden's Build Back Better agenda to the $1.5 trillion range — the most Manchin says he'll support.
Between the lines: The senator's interest in means-testing the child tax credit and imposing a work requirement, reported by Axios on Sunday, was roundly criticized by progressives on Tuesday.
Sen. Sherrod Brown (D-Ohio) called an unfettered credit "the most effective, quantifiable, provable answer to child poverty that we've done in a generation," Politico reported.
But moderates, including Sen. Tom Carper (D-Del.), appear to be open to more means-testing across all of Biden's plans to expand the social safety net.
"Should folks who have means, do we want to provide them the same benefit that you'd provided somebody who's mired in poverty?" he told Axios. "No, we don't have the money to do that anyway."
The big picture: Senate Democrats emerged from their weekly lunch Tuesday optimistic Manchin, Sen. Kyrsten Sinema (D-Ariz.) and the White House can achieve the outlines of a deal by week's end.
Progressive lawmakers met with Biden at the White House, where he acknowledged that some of his programs, like two years of free community college, won't make it into the final bill. He's still hoping to persuade Manchin to spend around $2 trillion.
Senate negotiators continue to struggle with how to reduce the size of the package. They're still considering funding fewer programs, but at full strength, for a full 10 years.
They are also playing around with program end — or start — dates to make their price tags appear smaller.
What they are saying: "It's not quite as simple as means-test or no means-test," Sen. Sheldon Whitehouse (D-R.I.) told Axios. "There are many, many ways to try to skin the cat in the fiscal dynamic that we have."
"I think you might see some components that are means-tested and others that aren't at all," said Sen. Tim Kaine (D-Va.). "I doubt you'll see pre-K means-tested."
Between the lines: Manchin discussed his approach on Monday with House Progressive Caucus Chair Pramila Jayapal (D-Wash.).
While he's open to cutting entire programs from the final bill, and forcing progressives to pick one of three programs for young families, he's also listening to progressive concerns.
The president initially proposed spending $225 billion on paid family leave and $400 billion on home care for the elderly and disabled, but that level of spending would be impossible with an overall $1.5 trillion spending cap.
The one program Manchin doesn't want to means-test: universal preschool, which is already standard in West Virginia.
Go deeper