Jim Jordan says Jan. 6 call with Trump happened after attack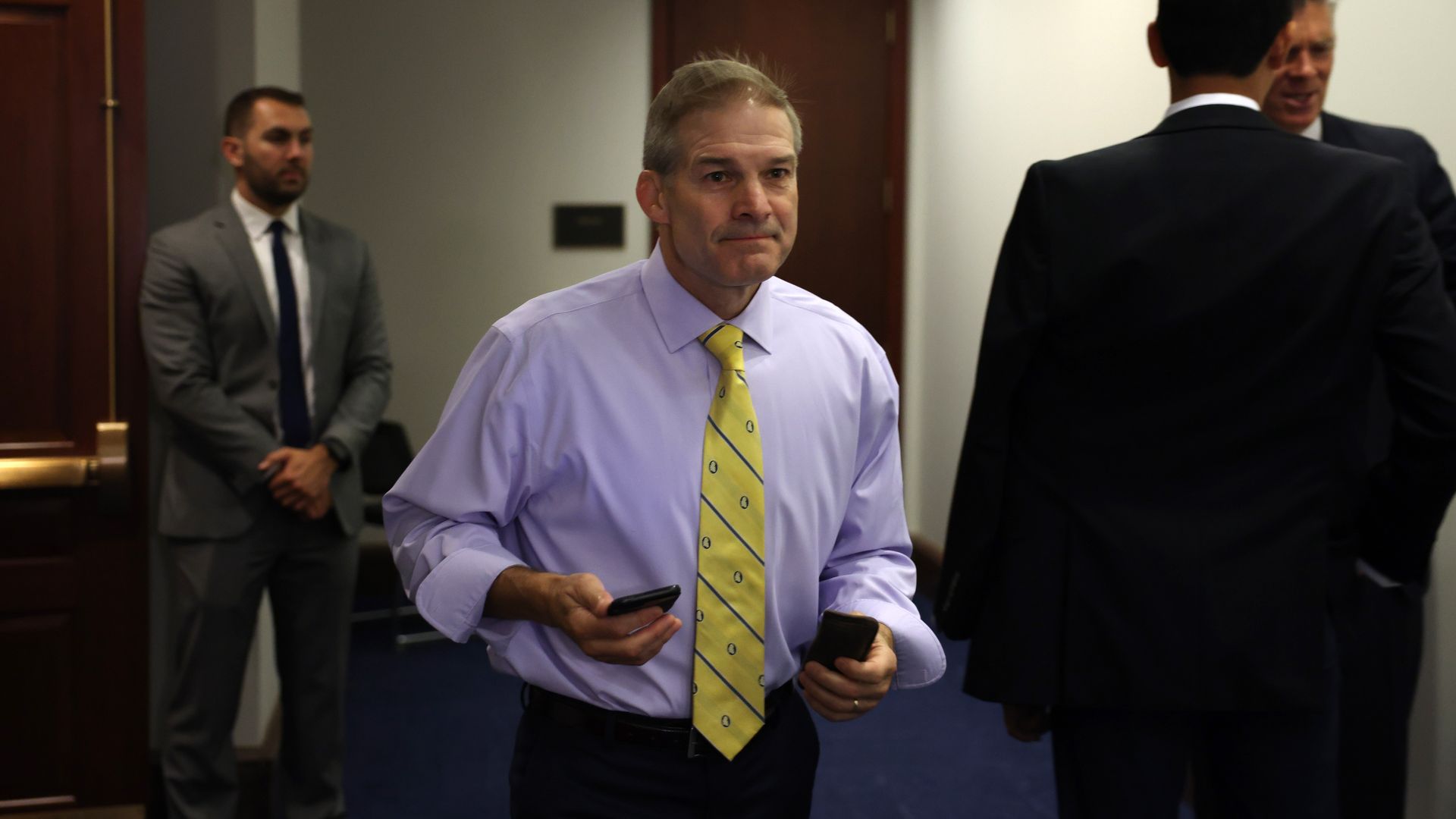 Rep. Jim Jordan (R-Ohio) on Wednesday told a House panel his Jan. 6 phone call with former President Trump took place after the attack on the Capitol, though he waffled on the possibility and timing of other calls.
Why it matters: The Jan. 6 select committee is casting a wide net to try to uncover facts about Trump's involvement in the attack, and Jordan's conversations that day with the former president put him in that panel's crosshairs.
What they're saying: "I talked to the president after the attack. ... I've been clear about that," Jordan told the House Rules Committee while testifying against a resolution to hold Steve Bannon in contempt of Congress.
Jordan said he "did not speak to the president during the attack," though minutes later conceded that he "may have talked to him before, I don't know."
Jordan told Politico in August he spoke to Trump "more than once" on Jan. 6 and that he was "sure" one of those calls took place while he and other lawmakers were huddling in a safe room.
"I had nothing to do with any of this," Jordan said on Wednesday.
What's next: House Majority Leader Steny Hoyer has said the House will vote Thursday on the resolution to hold Bannon in contempt for refusing to comply with a subpoena from the select committee.
The Rules Committee voted 9-4 to approve the resolution, with all Republicans voting against it and all Democrats voting for it.
Go deeper