First look: Harris wants more union membership in fed workforce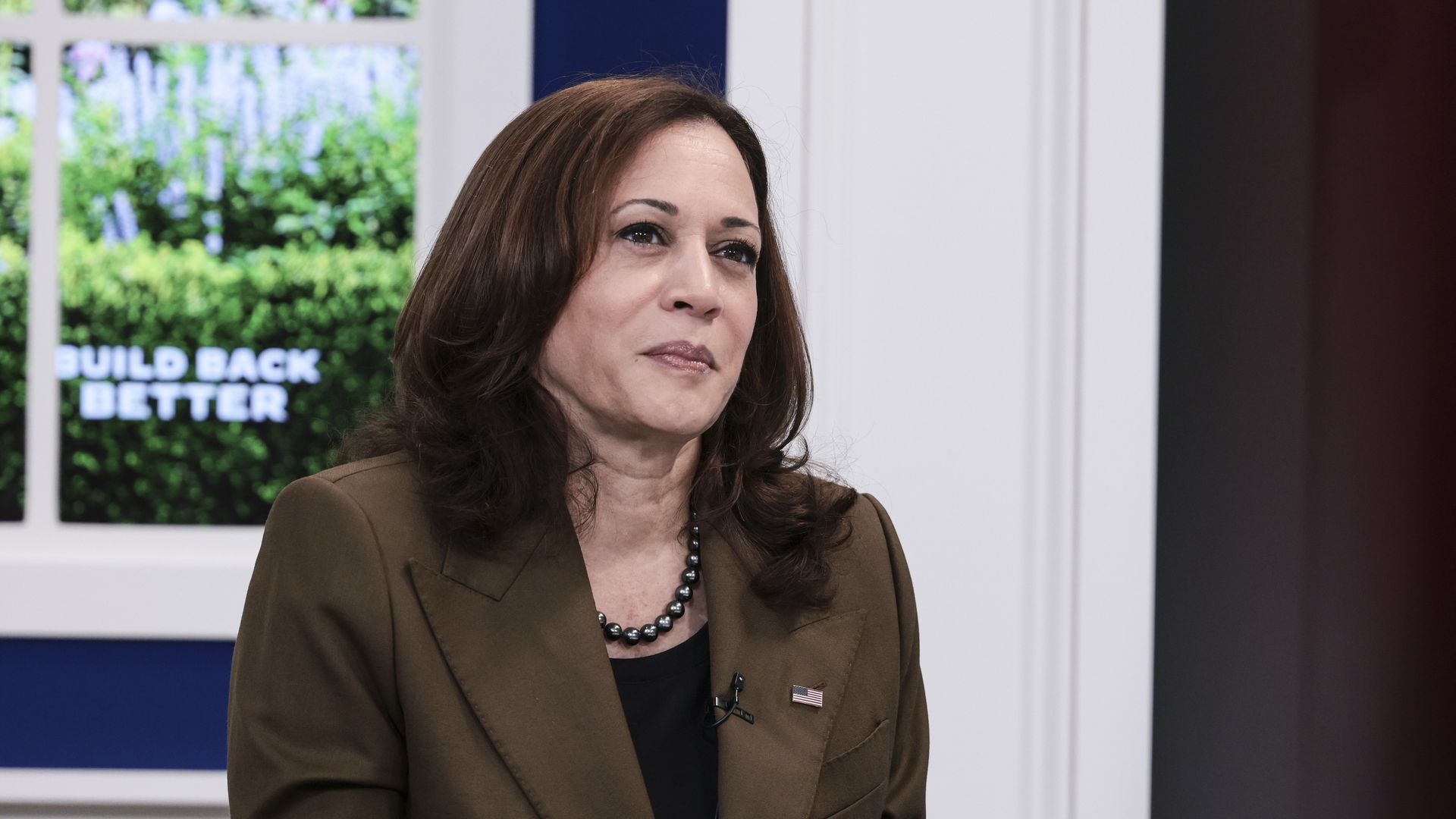 Vice President Kamala Harris and Labor Secretary Marty Walsh will today announce new guidelines to encourage federal workers to join unions, according to a White House official.
Why it matters: The Biden administration wants to bolster the collective bargaining power of workers across the country – and they are starting at home, with changes in the federal workforce.
With more than 2.1 million non-postal employees, the federal government is the U.S.'s largest employer.
But only 20% of federal employees belong to a union.
The administration also wants to promote the federal workforce as a venue for women and workers of color to join the labor movement.
Driving the news: At the White House this morning, Harris and Walsh will announce two new executive actions.
For new hires, the government will be required to educate applicants about unions during the hiring and onboarding process. Unions will also be given a chance to participate in new employee training sessions.
For current workers, employers will need to communicate more clearly throughout the year about their collective bargaining rights and how to contact their unions.
Harris chairs the White House labor task force and Walsh is vice chair.
The big picture: With a wave of worker shortages across the country, some employees, like thousands of John Deere workers on strike, are testing their new power, Axios has reported.
By the numbers: Union membership ticked up slightly in 2020, increasing to 10.8% of the workforce from 10.3% in 2019.
For nearly 40 years, union participation has been declining, down from a peak of 20.1% in 1983.
Public-sector unions have seen their numbers swell while traditional unions, like the Teamsters, have seen their ranks decline, down 1.2 million members or 9%, according to Bloomberg Law.
Go deeper: Labor unions represent a larger percentage of U.S. workers than at any time in the past five years, as the pandemic took its biggest bite out of non-unionized jobs.
Go deeper