With Pixel 6, Google's phone finally stands out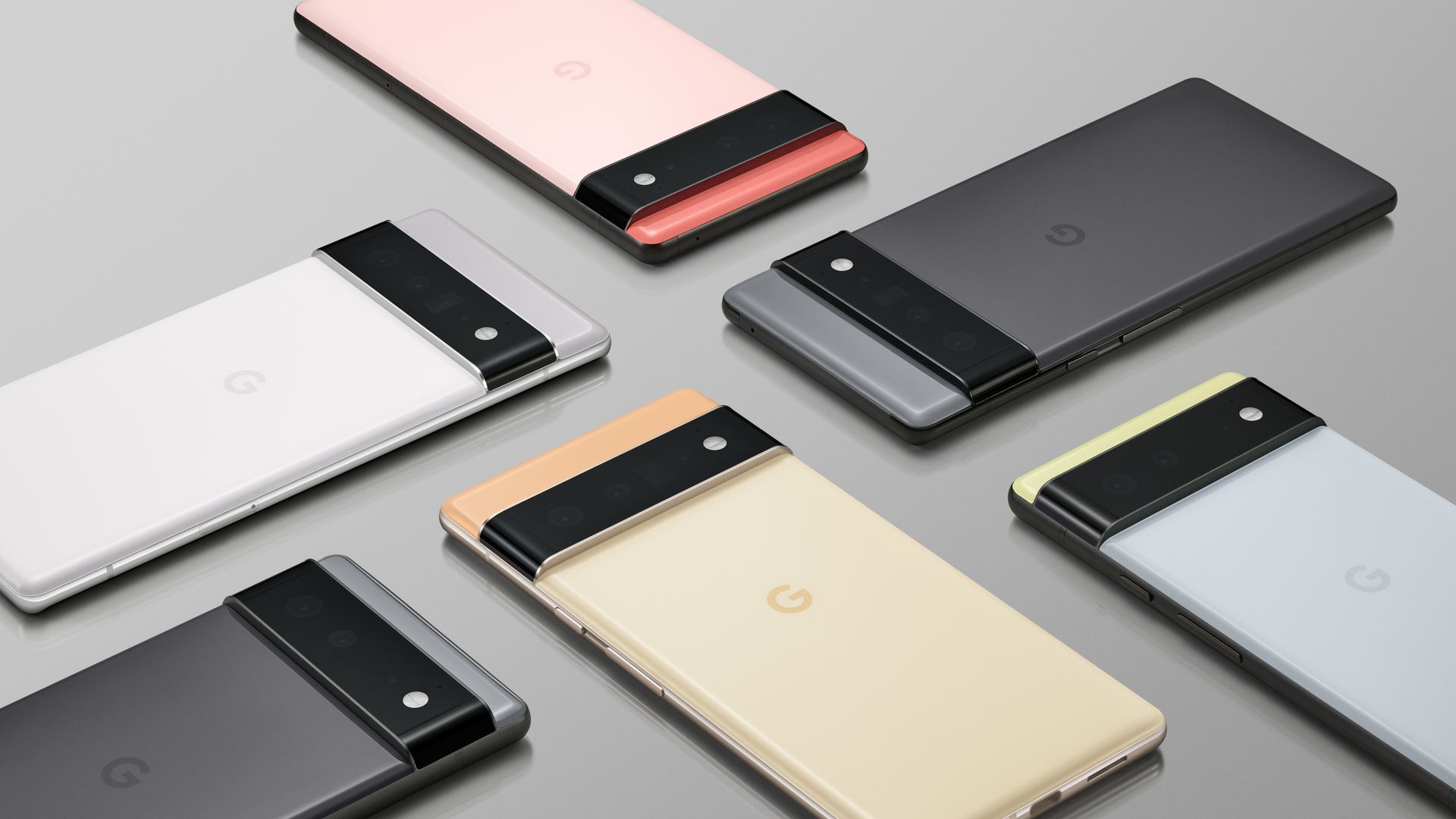 While Google has been making its own Pixel phones for years, the Pixel 6 marks a turning point, and not just because the company has shifted to using its own Tensor processor to power the device.
Why it matters: Google has invested a great deal in its hardware operations, but it has yet to capture a significant share of the market.
Between the lines: It's clear that Google is going in a different direction just by looking at the Pixel 6 and the prominent rear protrusion, dubbed a camera bar, that houses the phone's advanced lenses and image sensors.
On the inside, the biggest difference is that Google has replaced Qualcomm's Snapdragon with the internally designed Tensor processor, a switch that Google credits with powering a number of the phone's advances in computational photography and voice recognition.
Software is where the Pixel stands out from other Android devices, as with a new feature that helps out when you have to call a business. The Pixel 6 can serve up expected wait times before you call.
Once you are on the line, it can transcribe the automated message options and provide clickable buttons, then tell you when a human being finally comes on the line.
The big picture: Google still has to make sure it gets in the conversation for more phone buyers. Hardware chief Rick Osterloh told me that the Pixel 6 will see the company's biggest-ever marketing push, though he declined to say how much it will spend.
Go deeper: Google's Pixel 6 bets on better cameras, homegrown chip
Go deeper