First look: Trump Republican comes to Rahm's defense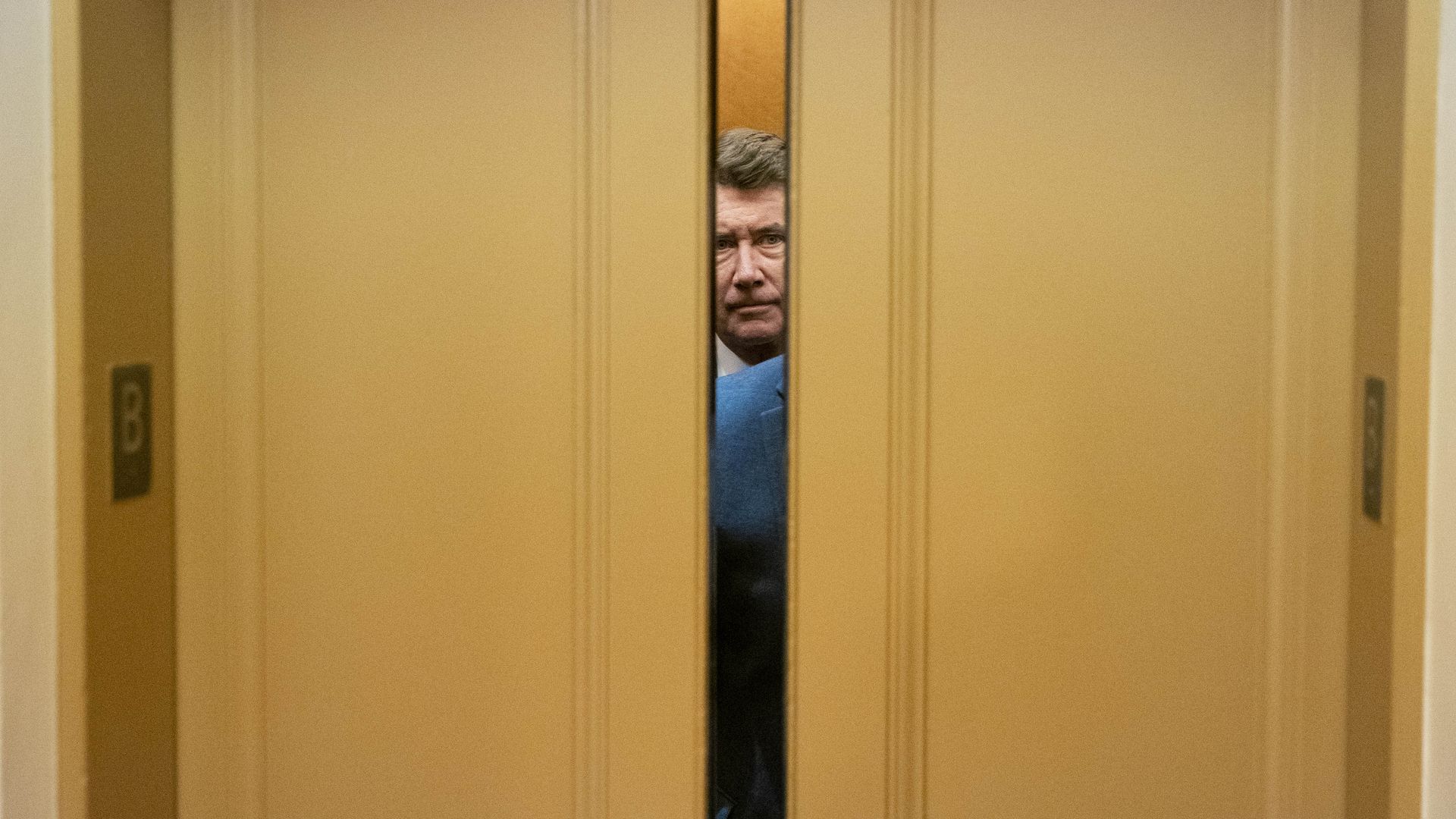 One of Donald Trump's staunchest allies, Sen. Bill Hagerty (R-Tenn.), will speak out publicly Wednesday in support of one of President Biden's targeted ambassadorial nominees — former Chicago mayor Rahm Emanuel.
Why it matters: Progressive activists are pressuring liberal senators to oppose Emanuel's confirmation as U.S. ambassador to Japan. Support from key Republicans may end up ensuring the Democrat gets the job.
Hagerty, a former ambassador to Japan under President Trump, will introduce Emanuel to the Senate Foreign Relations Committee at the outset of his confirmation hearing.
It's a courtesy usually reserved for a nominee's home-state senators.
Hagerty is the most-junior minority member on the committee.
What we're hearing: According to a source with direct knowledge of his plans, Hagerty will say:
"While our political backgrounds couldn't be more different and I am sure there are many issues upon which we'd strongly disagree, through our recent discussions it has become clear that Mayor Emanuel shares my unwavering conviction that the U.S.-Japan relationship is the cornerstone of peace and prosperity in a region that is becoming ever more dangerous by the day."
Between the lines: Hagerty's view is that the posting in Tokyo is critical to U.S. national security, Indo-Pacific security and global security — since Japan is a crucial ally in countering a more aggressive China.
"Today we have a threat from Communist China toward our mutual friend, Taiwan," Hagerty will say, according to the source. "This is a threat that requires a strong and unified response from both the U.S. and Japan.
"Mayor Emanuel understands this critical circumstance and has assured me he will do everything in the immense power of the U.S. ambassador to Japan to stand strong for Taiwan's freedom and democratic rule."
A person close to Emanuel declined comment.
Behind the scenes: Emanuel has been quietly lobbying senators for weeks to support his nomination and has already racked up a few Republican votes.
Other Republican members of the committee were hesitant to criticize him when interviewed by Axios on Tuesday.
Sen. John Barrasso (R-Wyo.), chairman of the Senate Republican Conference, said: "The concerns with Rahm by the Democrats have to do not with preparedness to be the ambassador to Japan but have to do with his role as mayor of Chicago. ... Whenever a Democrat criticizes another Democrat, I just get out of the way and let them go at it."
Outside of the committee, Sens. Lindsey Graham (R-S.C.), Roy Blunt (R-Mo.) — who is retiring — and Susan Collins (R-Maine) are three Republicans who say they plan to support his confirmation, the Washington Post first reported.
What's next: Progressives have been trying for months to sink Emanuel. Rep. Alexandria Ocasio-Cortez (D-N.Y.) has publicly urged the Senate to reject him.
Almost all the opposition to Emanuel, though, has come from people who will not have a vote on the floor of the U.S. Senate.
The White House is confident Emanuel will have the votes to be confirmed.
Go deeper