The global coronavirus vaccine gap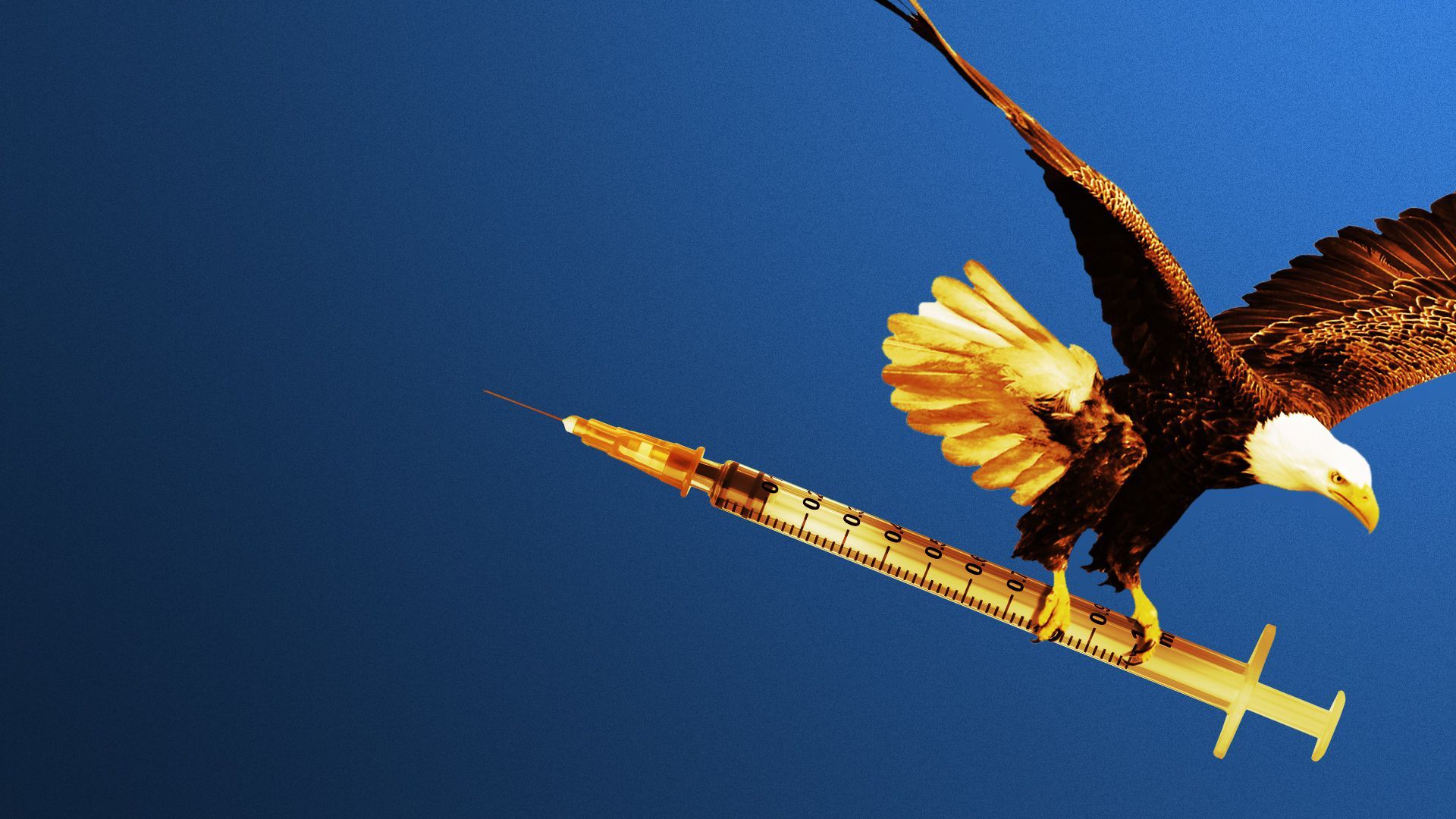 The world still needs more coronavirus vaccines, particularly low-income countries. Pressure is increasing on the Biden administration to close the gap — and the Biden administration, in turn, is pushing Moderna to fill it.
Why it matters: Getting global vaccination rates as high as possible isn't just a humanitarian effort; it also reduces the risk of vaccine-resistant variants emerging.
But manufacturing setbacks and the prioritization of people in high-income countries have left the world facing a coronavirus vaccine deficit in the short term and inequities in the longer term.
What they're saying: "The right to make billions of dollars off of an essential medicine that was developed using government funds comes with the obligation to provide access and doses to people in low- and middle-income countries who can't afford it," a senior Biden administration official told Axios.
"That is exactly what we are doing with Covax. And bilateral partnership with middle and low income countries" like Botswana and Peru, Moderna CEO Stéphane Bancel told Axios in response.
"And as we speak we are looking to add another [500 million] doses for mid and low income countries," he added.
One hopeful note: Vaccine manufacturing is accelerating, and worldwide production is expected to exceed 12 billion doses by the end of 2021, the International Federation of Pharmaceutical Manufacturers and Associations said yesterday.
"The numbers show that the scale up of vaccines is on track to ensure that everybody who needs to be vaccinated can be. We see a turning of the tide," Thomas Cueni, director general of the IFPMA, said in a statement.
"We will soon be at the inflection point where overall global supply of high-quality vaccines will be adequate for global needs," said Krishna Udayakumar, director of the Duke Global Health Innovation Center. "One critical issue right now is inequitable allocation of those doses."
The big picture: Nearly half of the world's population has received at least one dose of a coronavirus vaccine, per NYT.
But as of now, more than three-quarters of doses have been administered in high- or upper-middle-income countries.
It's also become clear that some vaccines work better than others, prompting concerns about low-income countries receiving less effective vaccines.
State of play: Some of the manufacturers of more effective vaccines — primarily American companies — are falling short of production expectations or selling primarily to high-income countries.
In March, Johnson & Johnson, Novavax and AstraZeneca were projecting they'd make a combined 6 billion doses by the end of the year. But all three have fallen short and now project a combined 2.6 billion doses, according to Udayakumar.
Novavax — which projected an output of 2 billion doses in 2021 — hasn't yet been approved for use anywhere in the world because of manufacturing difficulties, and J&J's production has also been curtailed by manufacturing setbacks.
These delays, combined with a ban on vaccine exports from India earlier this year, have been a blow to COVAX, the organization created to help get vaccines to lower-income countries.
"Those three vaccines are the ones that COVAX has been most reliant on for early access, which explains part of the supply challenges for COVAX and for low- and middle-income countries more broadly," Udayakumar said.
Meanwhile, the mRNA vaccines have emerged as the world's most effective vaccines, and activists say that the U.S. government should be more aggressive in its efforts to scale up production of these vaccines.
Moderna — which has received billions of dollars from the U.S. government — is facing particularly intense criticism for selling its vaccine nearly exclusively to rich countries.
The administration is currently in talks with the company about selling substantial quantities of doses at a not-for-profit price to go to low-income countries, which Pfizer has already agreed to do.
Between the lines: The vaccine deficit will undoubtedly grow if vaccine manufacturers continue to miss their production targets. But wealthy countries' booster efforts could also stretch supplies.
And the quality of vaccines matters. China has produced half of the global vaccine supply to date, but its vaccines aren't as effective as those made in the U.S. and Europe.
"They are quite literally better than nothing. They're just not very good by American standards or by European standards," said Cornell virologist John Moore.
Go deeper