First look: New climate website touts Biden's actions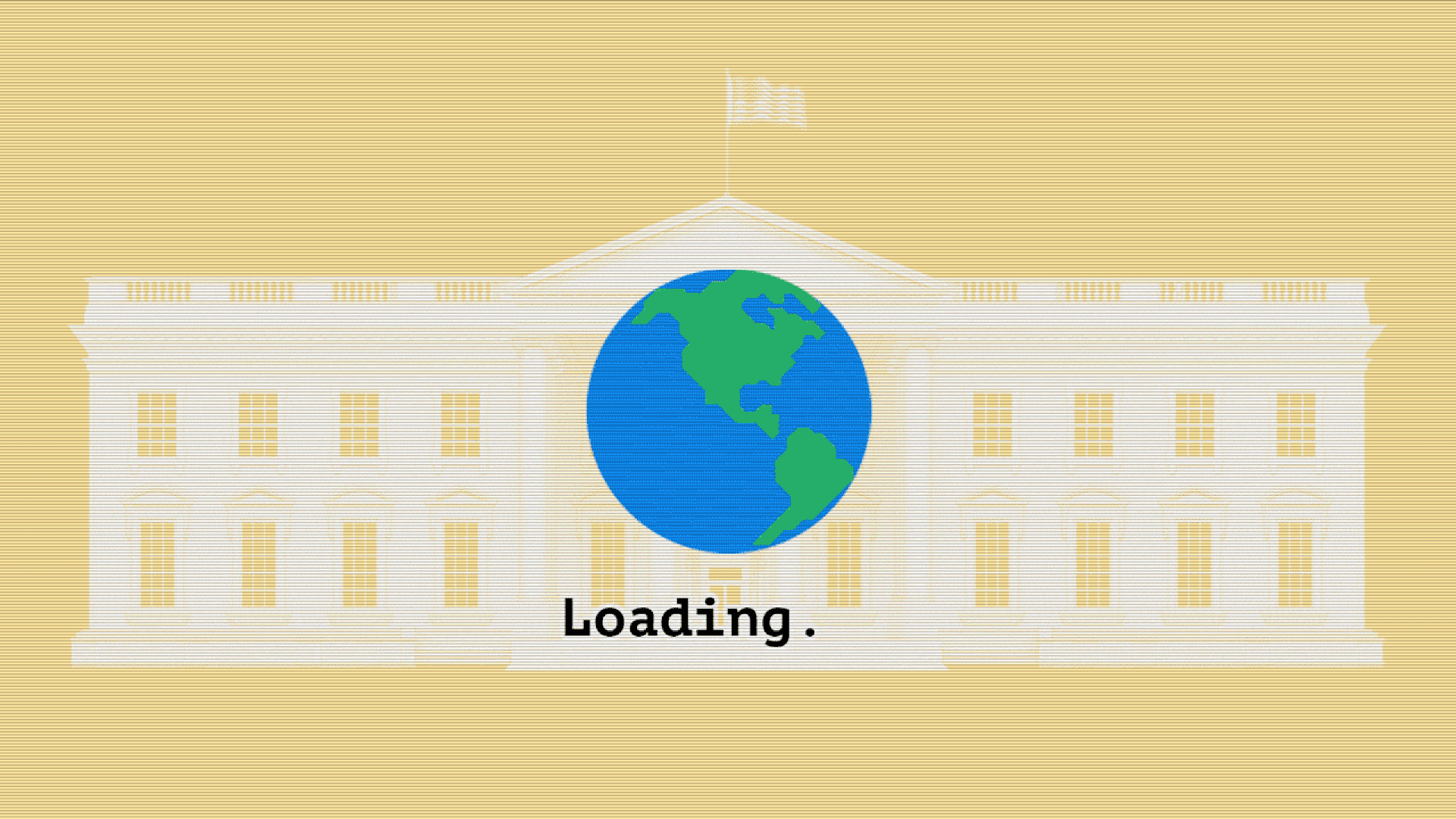 What is a White House to do when it is stuck between slow-moving climate legislation and a fast-approaching climate summit where its credibility is on the line? Unveil a new White House climate website, of course, showcasing its actions to date as well as ongoing work.
Why it matters: The Biden administration, which shared the site first with Axios, focuses it around the actions taken by the White House National Climate Task Force.
According to a person familiar with the administration's thinking, the White House wants to showcase how its all-of-government approach on the climate crisis is achieving results, and that it is also aimed at connecting domestic climate ambition with international leadership.
Details: The task force brings together heads of government agencies — from Commerce to NASA to Defense — to take actions that reduce the impacts of global warming and cut U.S. emissions of greenhouse gases.
The site links to Biden's executive orders to evaluate and incorporate climate risk into oversight of the financial system; highlights his Day One reentry into the Paris Agreement; and casts the 2020s as the "decisive decade" to act on global warming.
The site plays up the virtual climate summit Biden held on Earth Day and emphasizes the U.S.'s commitment to quadruple climate finance overseas toward a goal of $100 billion per year that was first promised in 2009.
For a president that has been in office for less than a year, there's a sense of making up for lost time. Biden's predecessor denied the existence of human-caused climate change, pulled the U.S. from the Paris Agreement, and systematically dismantled the Obama administration's climate measures.
Between the lines: The timing of the website rollout is noteworthy, coming when some progressives in Congress are questioning Biden's backbone on climate policy in the face of opposition from moderate West Virginia Democratic Sen. Joe Manchin.
It also comes about two weeks before the start of COP26 in Glasgow, where the U.S. had hoped to come in with a demonstrated record of accomplishment — preferably in the form of enacted laws.
Instead, the U.S. will most likely arrive with a lot of rhetoric, executive actions as detailed on the new site, and good intentions. Whether that's enough to recover from the reversals under Trump remains to be seen.
What we're watching: Whether Democrats agree to a framework that includes aggressive climate actions prior to or during COP26.
Go deeper: Biden, Manchin and climate change
Go deeper