Washington Post makes masthead changes, adds new product chief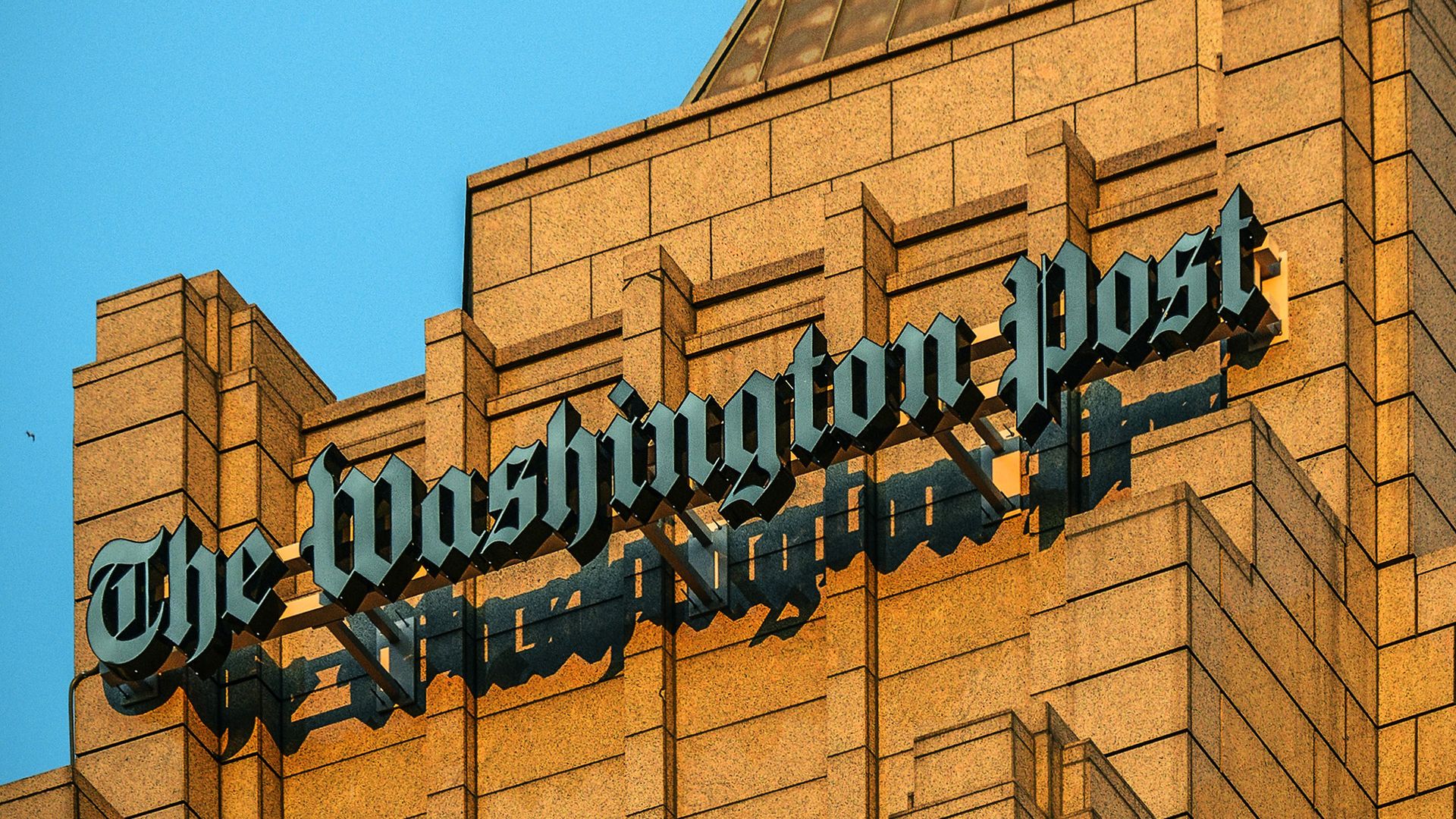 The Washington Post on Tuesday said Kat Downs Mulder, the company's managing editor for digital and a rising star in the newsroom, has been named chief product officer and managing editor. It also announced several new masthead leadership changes.
Why it matters: The masthead updates are the latest newsroom leadership changes announced under Sally Buzbee, The Post's new executive editor. Last month, The Post said it would be adding 41 new editing positions.
Downs Mulder in her new role will report to both Buzbee and Shailesh Prakash, who is chief information officer.
The evolution of Downs Mulder's role speaks to The Post's growing investment in digital products and technology within its newsroom.
Details: In a note to staff, Buzbee and Prakash said Downs Mulder will now run The Post's product and newsroom engineering teams — which collectively manage The Post's website, apps, subscriptions, internal tools and more — in addition to continuing to oversee journalists focused on storytelling across platforms.
"We are breaking down those traditional silos and building a fully integrated, hybrid team focused on developing products that inform and delight our readers and subscribers," Downs Mulder told Axios.
Buzbee also announced a slew of new masthead changes, and said The Post is hiring a new managing editor.
Cameron Barr, a managing editor and a Post veteran, will become senior managing editor, Buzbee wrote in a note to staff. He will oversee The Post's four deputy managing editors as well as the Business, Data, Foreign, Investigative and Outlook departments.
Krissah Thompson's portfolio as managing editor will expand to include the oversight of the Post's Features section and its climate and environment team. She will continue to lead "the company's diversity and inclusion efforts and newsroom training, and will now take on recruitment," per the note.
Tracy Grant, who has climbed the ranks of The Post over the past nearly three decades, will leave her role as managing editor for staff development and standards to go back to focusing full-time on reporting and writing come January 1.
What's next: Buzbee said The Post is also looking for a new managing editor that will oversee a huge range of verticals across The Post's national coverage, including politics and government, the U.S, health and science, national security and national enterprise, as well as Metro and Sports. The role, which will report to Buzbee, will be open to internal and external candidates.
The Post is also looking for a deputy managing editor for news operations, who will work closely with Buzbee, the newsroom's managing editors and department heads on things like budget, administrative issues and newsroom standards.
Go deeper