UNC race conscious admissions process upheld by judge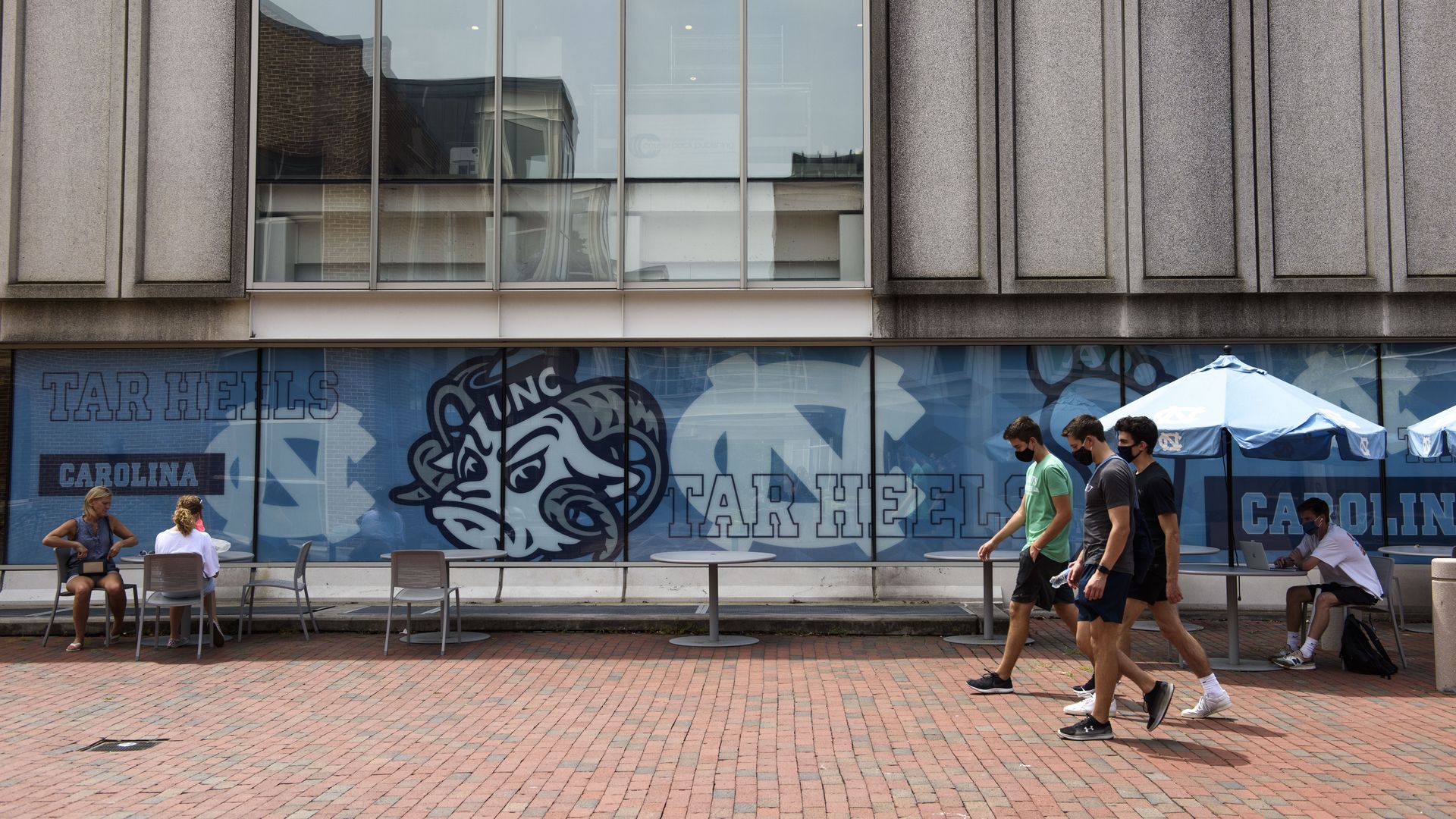 The University of North Carolina at Chapel Hill can continue its race conscious admissions process, a federal judge ruled on Monday.
Why it matters: The case could end up in the Supreme Court after the conservative nonprofit Students for Fair Admissions (SFFA) vowed to appeal the judge's ruling that UNC didn't discriminate against white and Asian American applicants in its policy that it said was designed to increase diversity.
The SFFA is already appealing to the Supreme Court after losing a similar lawsuit on Harvard's race conscious admissions policies.
Details: In the UNC case, the SFFA alleged that the school had contravened the U.S. Constitution and the Civil Rights Act by "making race the predominant factor in its admissions process to favor Black and Hispanic applicants," notes Reuters, which first reported the news.
But in her ruling, N.C. District Court Judge Loretta Biggs said that the UNC had made "a compelling and substantial interest in pursuing and attaining the educational benefits of diversity."
"While no student can or should be admitted to this university, or any other, based solely on race, because race is so interwoven in every aspect of the lived experience of minority students, to ignore it, reduce its importance and measure it only by statistical models misses important context."
— Excerpt from Biggs' ruling
Of note: Biggs noted in her ruling that 70 years after the first Black students were admitted to UNC, "the minority students at the university still report being confronted with racial epithets, as well as feeling isolated, ostracized, stereotyped and viewed as tokens."
"As a whole, underrepresented minorities are admitted at lower rates than their white and Asian American counterpart," Biggs added.
What they're saying: UNC associate vice chancellor Beth Keith said in a statement that the judge's decision "makes clear that the university's holistic admissions approach is lawful."
"We evaluate each student in a deliberate and thoughtful way, appreciating individual strengths, talents and contributions to a vibrant campus community where students from all backgrounds can excel and thrive," Keith added.
The other side: SFFA founder Edward Blum said the group would turn to the Supreme Court if necessary in the appeals process and "ask the justices to end these unfair and unconstitutional race-based admissions policies," per the New York Times.
Go deeper