Texas Republicans pass new congressional maps in their favor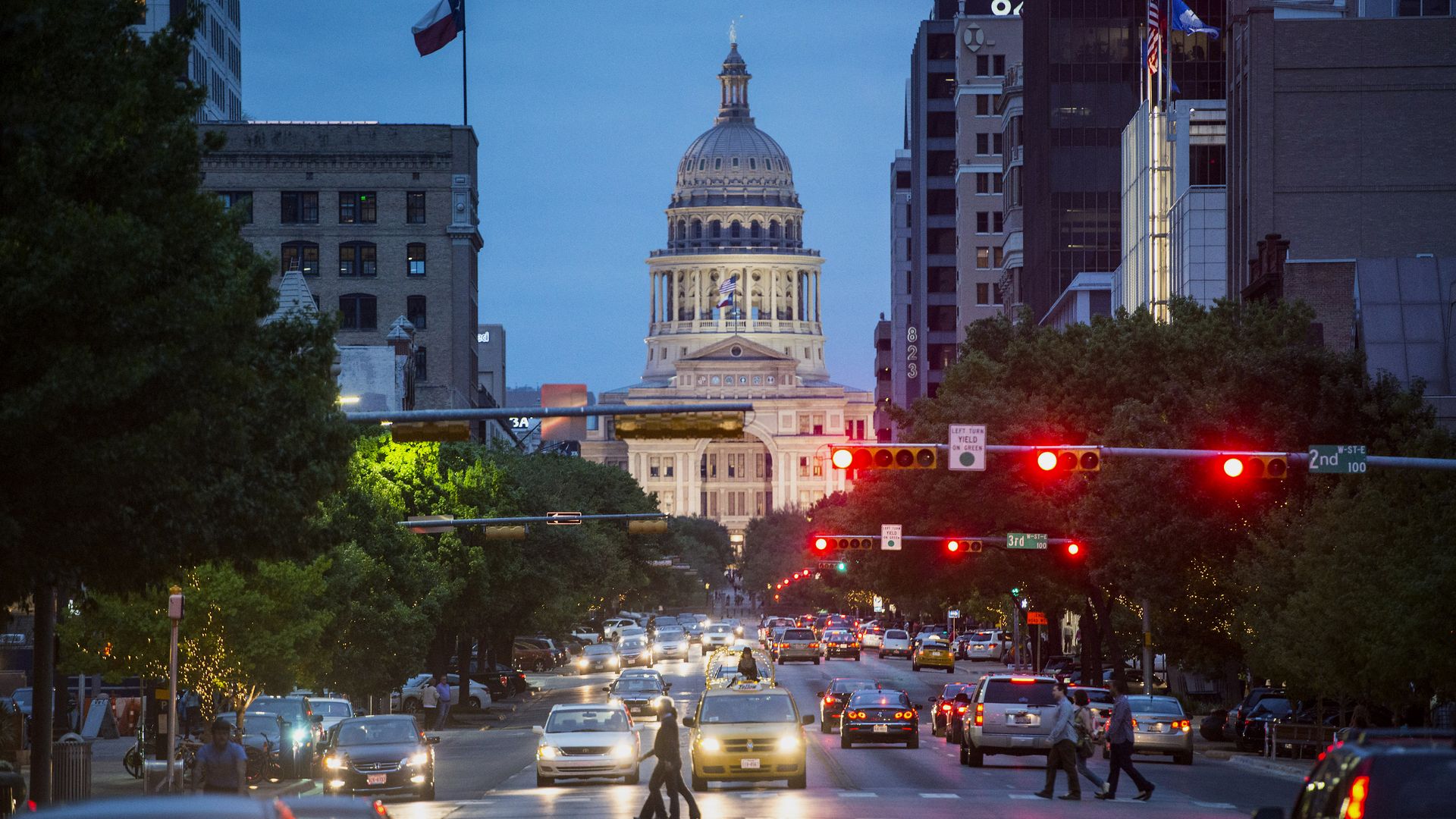 The Texas House voted 84-59 late Monday to approve new congressional district maps that reduce the number of districts with Black and Hispanic majorities, per the Texas Tribune.
Why it matters: The legislation comes after recent census figures found Texas' growing diverse population doesn't bode well for Republicans, who then worked to protect incumbents with the redrawn maps.
Details: The congressional district maps are part of a redistricting process that occurs every 10 years to account for population growth. Texas was the only state to gain two new seats after the 2020 census.
The new maps create 25 districts that voted for former President Trump in 2020 and 13 that voted for President Biden.
The two new seats added will account for Austin and Houston, who will favor a Democrat and Republican, respectively.
Texas' current congressional map has 23 Republicans and 13 Democrats.
Democrats and voting rights advocates are expected to challenge the maps in court, AP reports.
Of note: Rep. Lloyd Doggett, a longtime Democratic representative from Austin, told Axios Friday that he plans to announce his run for the Austin congressional seat.
What's next: Gov. Gregg Abbott is expected to sign the measure into law. 
Go deeper