Rep. Casten worries Manchin's climate cuts will hurt COP26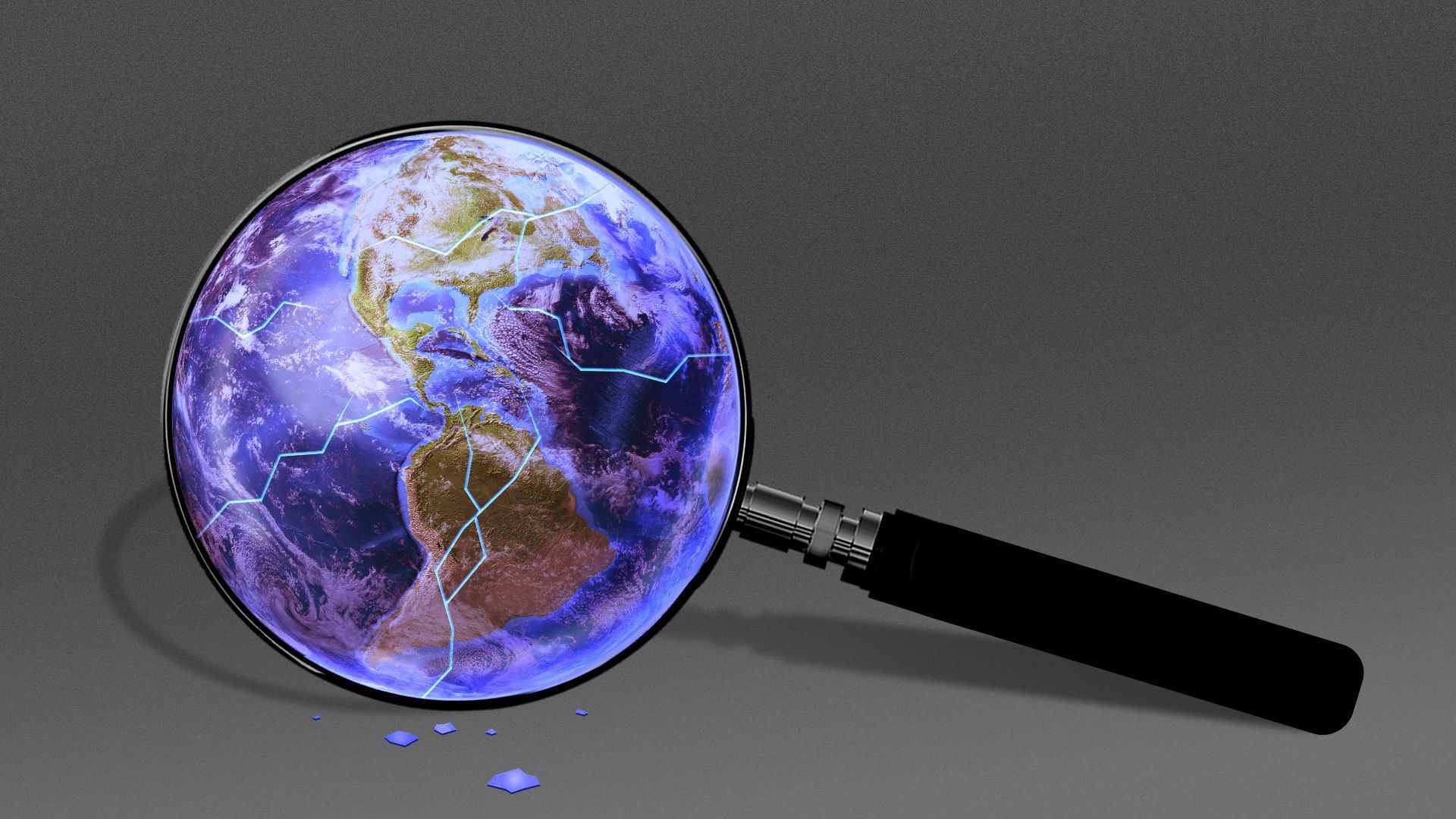 Rep. Sean Casten is a backbencher. But the former clean energy exec's combo of wonkery and no-holds-barred commentary has made him a prominent — and, lately, despairing — voice for Democrats on climate.
Driving the news: Casten spoke with Axios about Democrats' seemingly shrinking climate legislation, what it means for the UN climate summit, and his take on West Virginia Sen. Joe Manchin, who's at the center of it all.
Why it matters: Casten sees passing a strong climate bill as mandatory for America to regain the world's trust on climate. He's looking to attend COP26 in Glasgow and said a failure to pass anything meaningful by then could have major repercussions.
Details: "The thing that's scares Manchin," Casten said, "Is that if we accelerate the deployment of clean energy, as soon as it's built, fossil energy's dead. Everybody knows it right? Because it is so much cheaper."
Regarding the provision in the reconciliation bill known as the Clean Electricity Performance Program, or CEPP, that Manchin is seeking to eliminate, Casten said: "The idea that we would maybe do something as impactful as the CEPP, and we'd get it through people who think their primary goal is to protect energy producers, is predicated on the assumption that those folks are stupid."
"I don't believe Mr. Manchin is stupid," he added.
Between the lines: Casten attended COP25 in Madrid in 2019, where he saw the prime minister of the Marshall Islands reminding delegates that her country was a foot away from disappearing.
What are we going to say to the Marshall Islands' at COP26, Casten asked?
"The U.S. is saying: 'Oh I'm so sorry about that. Have I told you about the needs of West Virginia?'"
Go deeper: Key clean power provision likely won't survive in Dems' spending bill
Go deeper