Democrats brace for staredown over paid family medical leave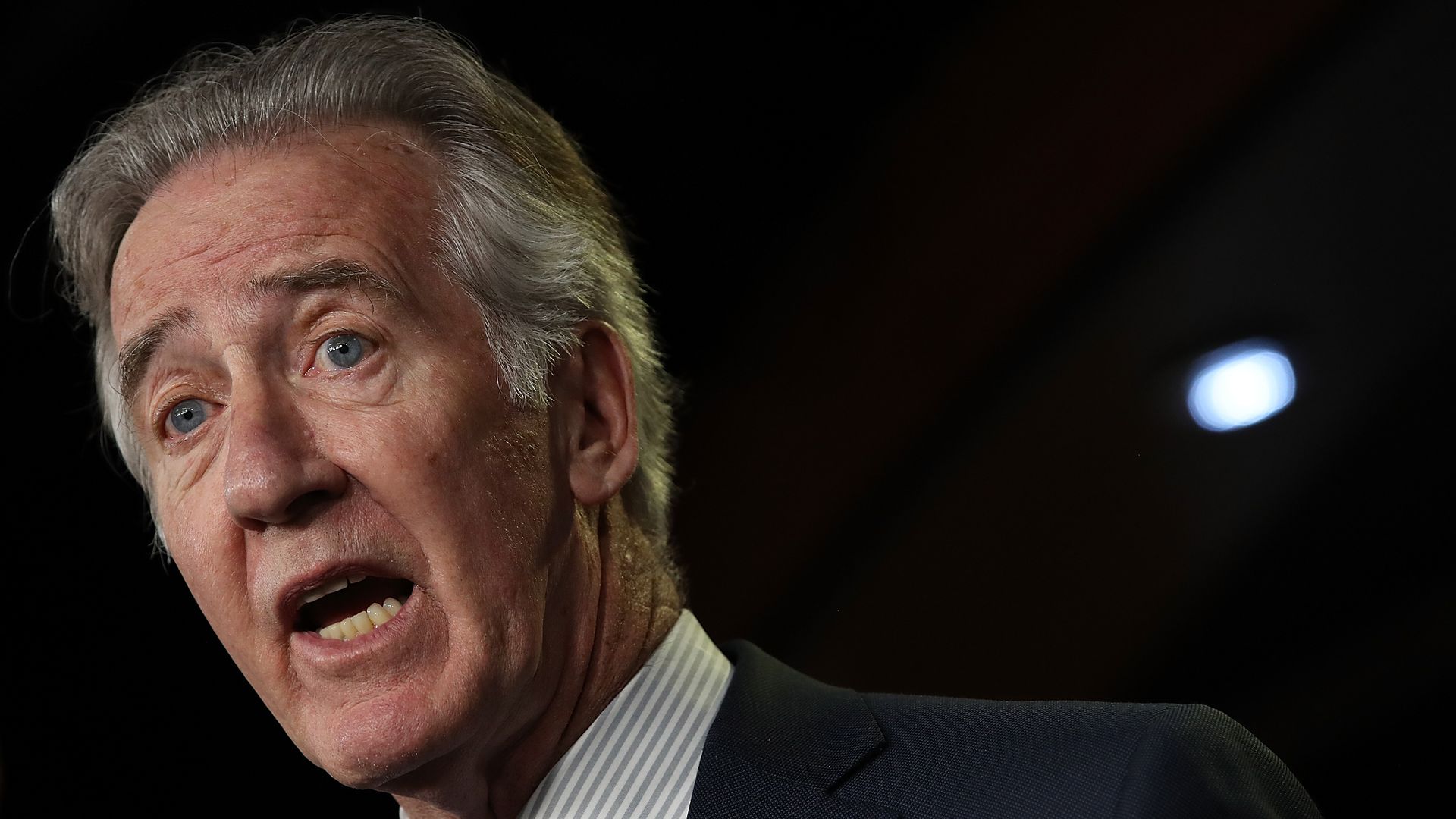 Senior House Democrats are braced for battle with the Senate over whether paid family medical leave — a key priority for progressives — will be included in President Biden's final budget reconciliation bill, lawmakers and aides tell Axios.
Why it matters: Sen. Joe Manchin (D-W.Va.) has indicated he wants to cut the program to reduce the bill's price tag. "Paid family and medical leave must be in the final package," Rep. Richard Neal (D-Mass.), chairman of the House Ways and Means Committee, told Axios on Monday.
The coverage has an estimated cost of $225 billion to $500 billion over 10 years.
Beyond Neal, it has powerful backers in the House and Senate, and House Speaker Nancy Pelosi (D-Calif.) is committed to keeping it in any final package, according to a person familiar with her thinking.
"I'm confident there's a path forward to ensuring its inclusion, and believe all parties involved in these discussions understand how critical this provision is for workers and the economy," Neal said.
The big picture: The House is facing a self-imposed deadline to reach an agreement by Oct. 31. Lawmakers, as well as outside groups, are fighting to ensure their priorities are included in any final agreement.
The New Democrat Coalition demanded on Monday that Biden's signature child tax credit remain in the final bill, after Axios reported Manchin wanted to dramatically trim it.
"The Build Back Better Act must extend this vital, middle-class tax cut through at least 2025 and keep full refundability," said Rep. Suzan DelBene (D-Wash.), the coalition's chairwoman.
Along with other House moderates, she will head to the White House on Tuesday to meet with Biden.
"New Dems are the majority makers in the House, and it is our constituents who would be left behind if this enhanced child tax credit is not fully extended," DelBene said.
Flashback: At the beginning of the coronavirus pandemic, Pelosi insisted on keeping a provision to expand paid family medical leave as she negotiated with then-Treasury Secretary Steven Mnuchin over the first big relief package.
Between the lines: President Biden didn't mention paid family medical leave when he was in Connecticut last week, marking the second time he's omitted the program from his official remarks.
Yet Transportation Secretary Pete Buttigieg endorsed it on NBC's "Meet the Press" on Sunday, saying it remains "in the president's vision."
"We'll see what the legislative process is going to bring," he added.
In conversation with outside advocacy groups, Biden aides try to include the provision when talking about their priorities, according to a White House official.
Go deeper: Outside groups staged a rally outside of the White House last week to ensure paid leave will be included in a final bill.
Go deeper