Google's Pixel 6 bets on better cameras, homegrown chip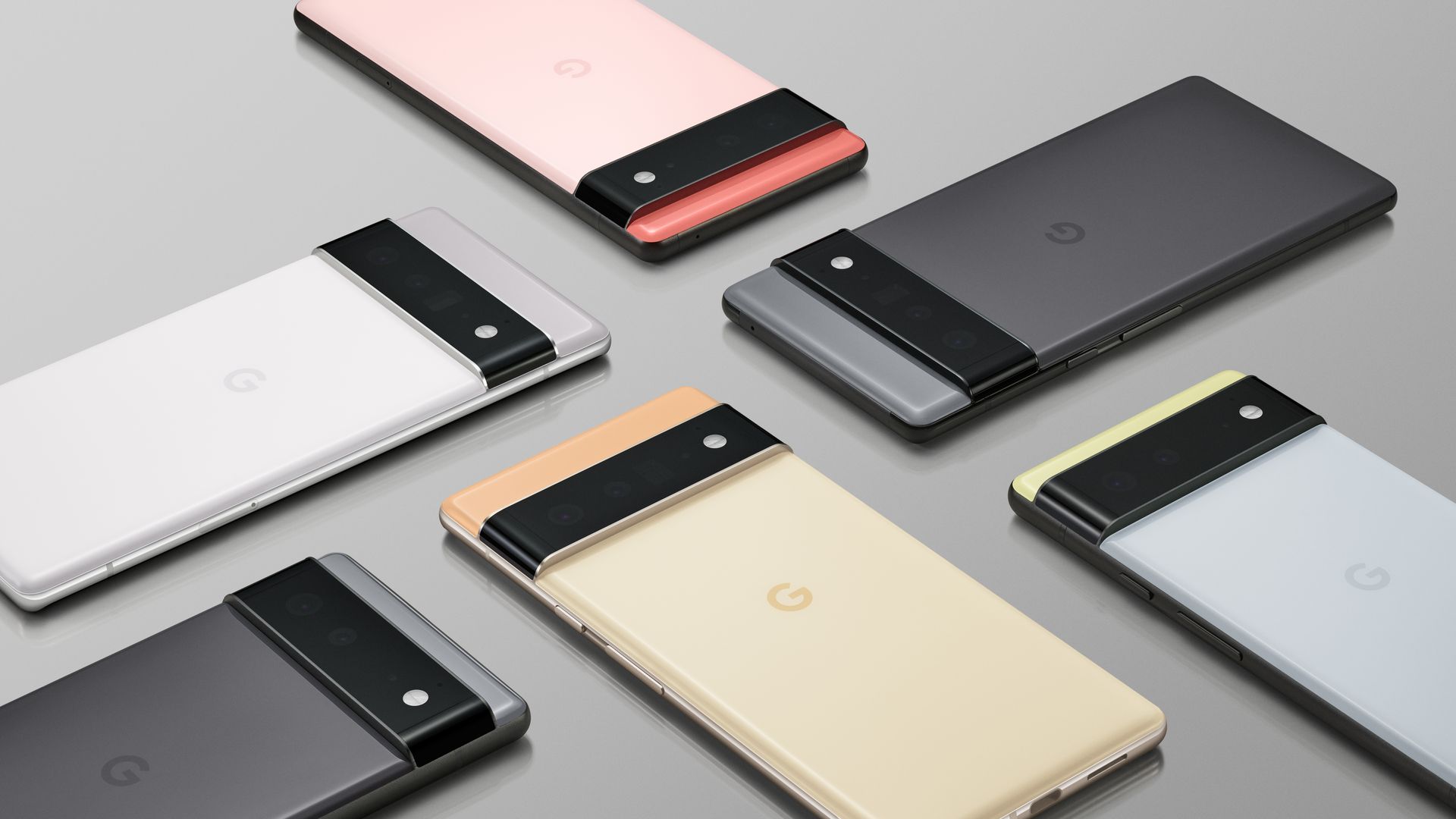 Google's latest Pixel phones, announced Tuesday, pack a lot more than just a new processor, although the Tensor chip is a key to many of the new features.
Between the lines: Google has been in the smartphone business for years, but with the Pixel 6 and Pixel 6 Pro, it is finally striking out in a unique direction.
Details: The Pixel 6 and Pixel 6 Pro both pack the Tensor chip, Google's first smartphone processor. The cameras are priced lower than much of the competition — $599 for the standard cellphone model and $899 for the Pro version.
The camera advances come from both larger sensors as well as new computational photography features that allow for some pretty advanced tricks. The Pixel 6 can create motion blur while keeping a subject sharp or it can remove blur from the subject by combining multiple images. It can even erase an unwanted person or object from the background with a "magic eraser" feature.
The Tensor is also put to work for other uses. When you call a company and get an automated system, the Pixel 6 can listen for you and turn the options into buttons with text. It can also wait on hold for you and alert you when a human finally comes on the line.
The design also aims to stand out from the competition, featuring a prominent raised camera bar on the back to make room for those larger image sensors, which include a 4x optical zoom on the Pro models.
The phones ship Oct. 28, with pre-orders beginning today.
Go deeper