Facebook doubling down on curated News Tab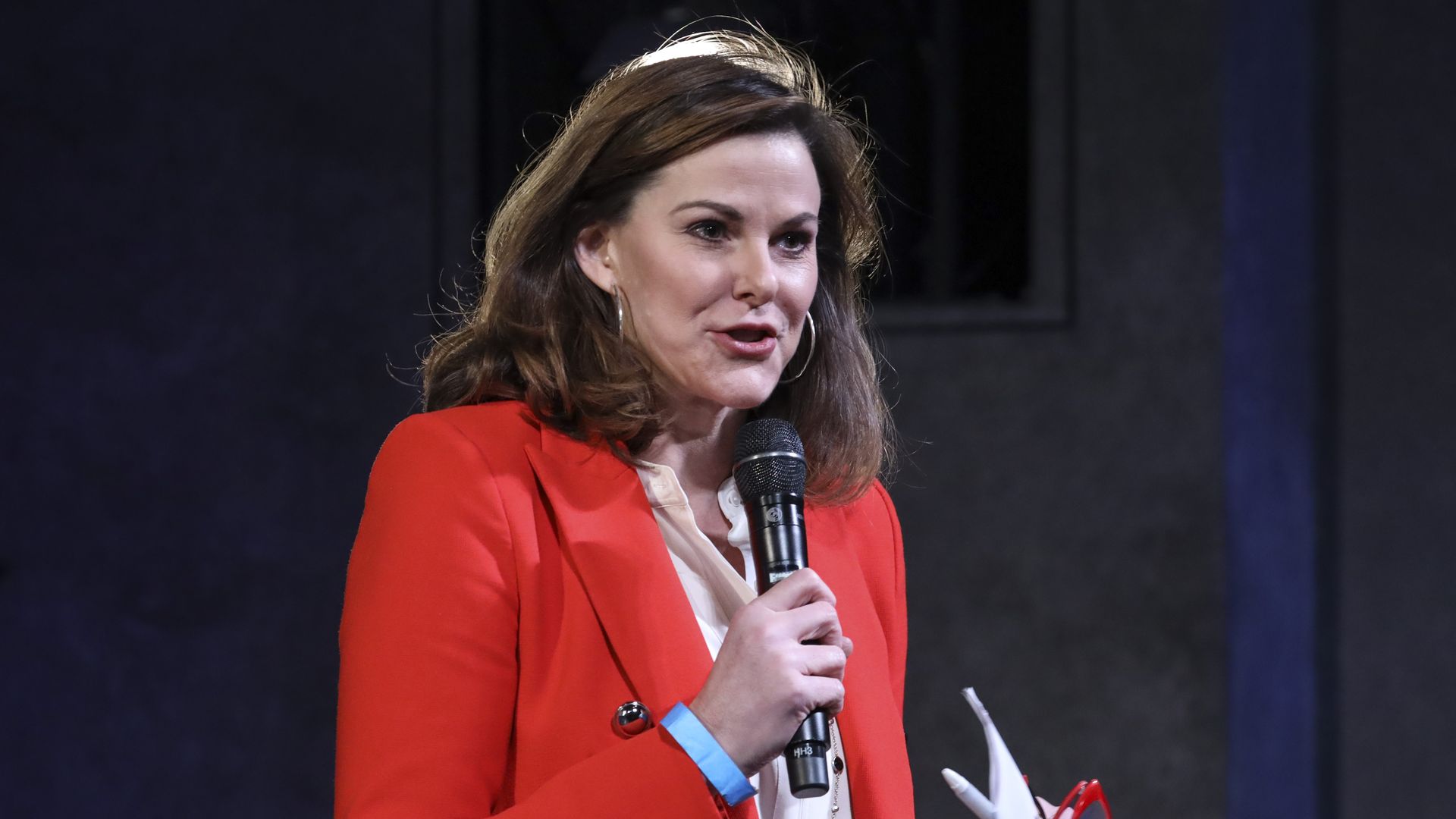 Facebook is looking to introduce more news products for its News Tab in coming months, including more curated collections around big events and breaking news, its VP of global news partnerships Campbell Brown told Axios.
Why it matters: The News Tab, a separate destination for news on Facebook from publishers selected by the tech giant, has helped the company address regulatory scrutiny that it doesn't do enough to combat misinformation.
Asked if the build-out of the News Tab two years ago was done to address regulatory concerns, Brown said, "I do think there's value in having a destination for news and that was certainly part of our motivation."
Details: The News Tab is live in the U.S., U.K., Australia and Germany, with other English-speaking countries in consideration.
"I would love to do a big push into Latin America and do Spanish-language in U.S. as well," Brown said. Brown noted the regulatory climate in each country is considered when launching News Tab in new places.
By the numbers: According to new data provided to Axios, Facebook says the News Tab now contributes to over 30% of overall Facebook news link referral traffic for U.S., U.K. and German publishers included in the tab. 
Brown says that the majority (88%) of referral traffic for news publishers from Facebook News in the U.S., U.K. and Germany are from people who don't follow those pages already — which is 1.8 times higher than the referral traffic rate that publishers can expect to get from Facebook's News Feed.
Publishers Axios has spoken to say Facebook News Tab has so far been a more reliable source of traffic than the News Feed.
A BuzzFeed spokesperson said the company was "pleased with program" and confirmed that it signed HuffPost on to be a part of its News Tab partnership earlier this year. "We appreciate the fact that Facebook is recognizing the value of quality journalism and paying to run it on their platform," they said.
Yes, but: It's unclear if and how Facebook will continue funding publishers for their work.
"We're examining what that looks like," a spokesperson said. "We're taking a look at how the product has evolved since launch and how partners have or have not benefited from it. We'll be taking that into account to drive more mutually beneficial outcomes for our users and our partners as we move forward."
The big picture: Facebook for years was hesitant to lean into news curation, with its chief operating officer Sheryl Sandberg saying in 2017 "we don't hire journalists."
But today, the company leans on people with editorial backgrounds to curate products in its News Tab in addition to using algorithms.
Brown said that's helped to repair its relationship with publishers who have previously felt bait and switched by News Feed algorithm changes.
"Part of our intent when we launched Facebook News was to try to bring some consistency and predictability to news publishers," she said.
What's next: The company has been testing new curation models around big events such as the 9/11 anniversary and the Emmy Awards. It's also experimenting with new types of content for the News Tab, like local alerts, video, quizzes and cluster-based collections, to curated news hubs.
Soon it will begin including content from its Bulletin newsletter program writers into its news products within the News Tab. Brown says Bulletin, which has over 100 writers, will soon expand globally.
Go deeper